We want to spend quality time with you! The University of Maryland Philip Merrill College of Journalism's student ambassadors are looking forward to spending their lunch hour with you to tell you more about their experience at Merrill College and to learn more about you.
We want you to feel a part of our community TODAY! Schedule your lunch session with an ambassador of your choosing below. All ambassadors are listed with their home state/country and expected graduation year.
Maggie Attridge – Maryland, '22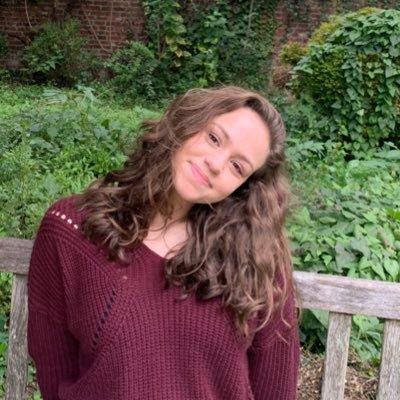 Maggie is a junior journalism and government and politics double major. Maggie's main journalism interest is politics, which she has written about for the Stories Beneath the Shell student publication. She has also served on the University of Maryland Student Government Association. In addition, Maggie is a freelance writer with College Park Here & Now and previously interned with the Greenbelt News Review.
 
Auzinea Bacon – Maryland, '24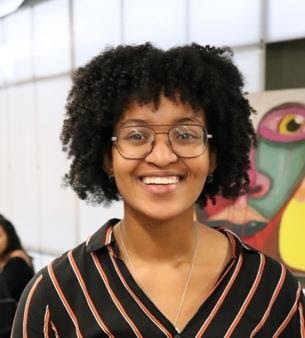 Auzinea is a freshman from Maryland. After completing packages for her high school daily news show, Auzinea decided to take her journalism studies to the next level by applying to and attending the Philip Merrill College of Journalism. Amid the pandemic and remote learning, Auzinea has been able to get involved around campus. She has anchored and copy edited for WMUC News, accepted a position as an orientation advisor and serves on the marketing committee for the UMD Black Student Union.
Alexander Dacy – Maryland, '21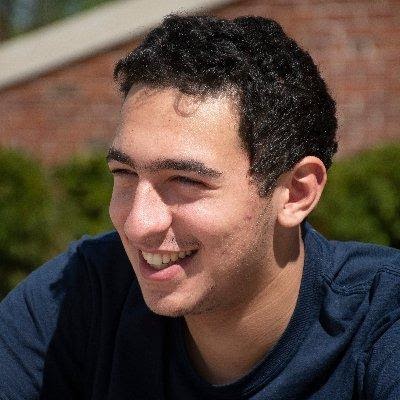 Alexander is a senior journalism major with an interest in sportswriting. Alexander serves as The Diamondback's youngest coeditor covering sports at UMD. He has had the pleasure of interning at PressBox and is an alum of Montgomery Blair High School.
Sarah Elbeshbishi – Maryland, '22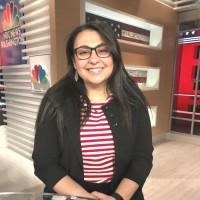 Sarah is a junior journalism and public policy double major. Sarah enjoys covering political news and has had the opportunity to intern at USA Today, NBC's Meet the Press and the Joint Quantum Institute. In addition, Sarah serves as the Society of Professional Journalists' UMD chapter president.
Kimi Fleming – Maryland, '22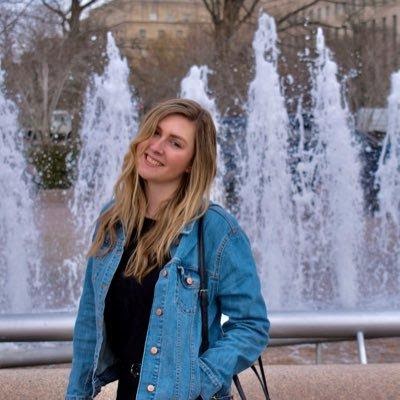 Kimi is a junior journalism major who's interested in video reporting. During her time at Merrill College, Kimi served as a video reporter for Stories Beneath the Shell, in addition to serving as a video reporter, multimedia desk reporter and podcast editor with The Diamondback. Kimi enjoys horseback riding and couldn't imagine studying anywhere but Merrill.
Jason Fontelieu – Maryland, '21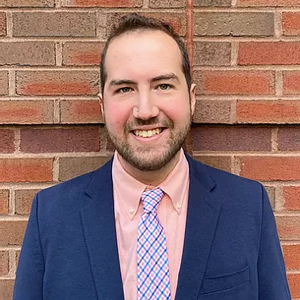 Jason is a senior journalism major with a deep passion for magazine feature writing and multiplatform media. During his time at Merrill, Jason has interned at Baltimore Magazine, Mid-Atlantic Media and the Maryland House of Delegates. Jason began his journalism involvement with The Writer's Bloc student publication before joining The Diamondback's staff as Diversions editor.
Allison "AJ" Goldbloom – Maryland, '22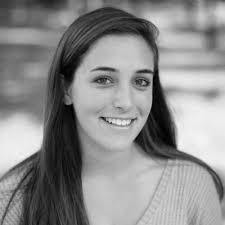 AJ is a junior journalism major who enjoys covering sports. With a unique path to journalism, AJ came to UMD as a public policy major before she found her passion for journalism. She is an active member of The Left Bench staff, covering UMD sports, and also volunteers with the Capital News Service's broadcast bureau.
Brendan Hartlove – Maryland, '21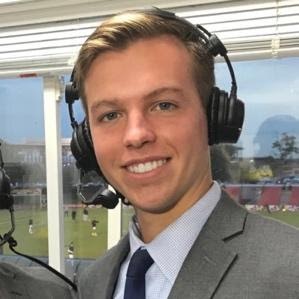 Brendan is a senior journalism major who lives for sports journalism. As a young freshman, Brendan began marketing himself as an active sports broadcaster. He has enjoyed calling UMD games with WMUC Sports, the Big Ten Network and The Left Bench. Brendan has also interned with DC United.
April Howard – Maryland, '21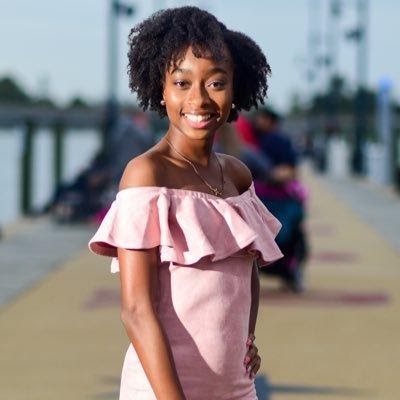 April is a senior journalism major that prides herself on being an African-American woman in sports journalism. She began immersing herself in the world of sports with The Left Bench as a reporter, in addition to managing pre-production. Later, April interned with UMD Athletics as a public relations intern. Outside of journalism, April serves in leadership with the Caribbean Student Association.
Kaanita Iyer – New Jersey, '21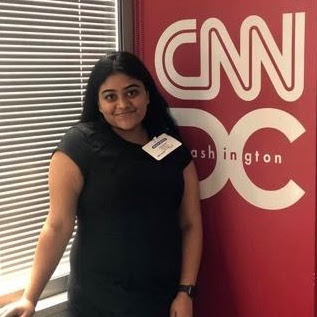 Kaanita is a senior journalism and government and politics double major. She not only enjoys the political side of journalism but loves the fact that she is a woman of color doing it. Kaanita began as a UMD journalist before becoming a registered student by pitching stories to The Diamondback. She holds a prestigious internship portfolio that includes positions with Voice of America, Maryland Matters, CNN Digital, Cuomo Prime Time and, most recently, USA Today.
Clara Longo de Freitas – Brazil, '22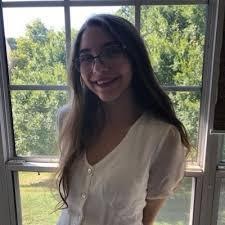 Clara is a junior journalism major diving deep into important issues as an investigative journalist. As a native of Brazil, Clara came to Merrill College to get a quality, hands-on education during her undergraduate career. Clara has interned with the Washington Diplomat and volunteers regularly with Merrill College's Howard Center for Investigative Journalism, where she worked on a national story covering homelessness in the United States.
Katie Maher – New Jersey, '22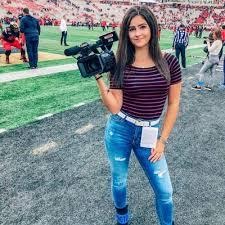 Katie is a junior journalism major interested in tackling the world of sports broadcasting. Katie serves as a reporter and producer for The Left Bench and has done a sports segment with Capital News Service's broadcast bureau. She was the youngest student to report live on the broadcast. Katie is a reporter and anchor with Capital News Service and serves as treasurer for the UMD chapter of the Association for Women in Sports Media.
Alexandra Marquez – Maryland, '21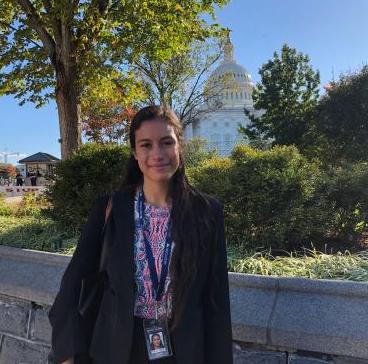 Alexandra is a senior journalism and anthropology double major. Having the distinguished honor of covering the first Trump impeachment trial as a McClatchy reporting intern, Alexandra has found her fit in politics. Additionally, she has interned with Washington Gardener Magazine. Outside of Merrill College, you can find Alexandra around campus giving tours.
Jalyn Mathis – Georgia, '24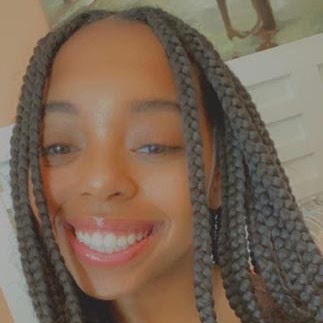 Jalyn is a Merrill College freshman who plans to use the flexibility of the journalism program to accomplish her dream of going to law school. Not having any prior journalism experience, Jalyn has found it easy to immerse herself into the program and to soak up all the information the faculty throws at her. Knowing she would like to pursue law, Jalyn has not wasted any time by merging her law interest with her journalism education. She currently writes for many law organizations.
Maya Rosenberg – Maryland, '22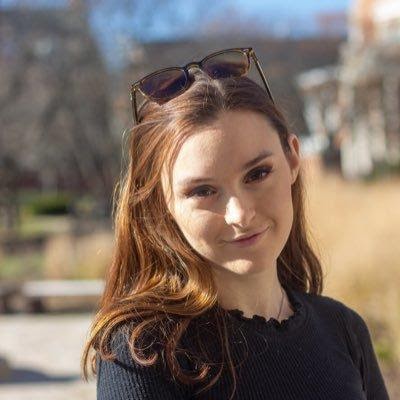 Maya is a junior journalism and public policy double major, as well as a Spanish minor. As a UMD legacy, Maya feels very lucky that she studies at UMD because it is easy for her to combine policy, government and journalism while being close to D.C., the hub of all three. Maya has been able to blend all of her interests as an opinion columnist for The Diamondback, a communications intern for the comptroller, a policy intern for Cornerstone Government Affairs and as the communications intern for U.S. Rep. Jamie Raskin.
Jack Rothenberg – Maryland, '24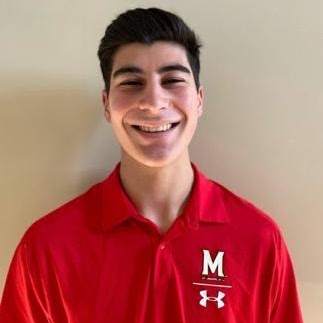 Jack comes from a long line of UMD graduates and has known this is where he wanted to study. Although just a freshman, Jack is very serious about his journalism education. In high school, he worked up the ranks on his school's newspaper to become editor-in-chief. Jack has a great interest in sportswriting, and he has begun making his mark by writing a piece for WMUC. In addition, he will begin writing for the Maryland Baseball Network next spring. 
Matthew Shea – Maryland, '24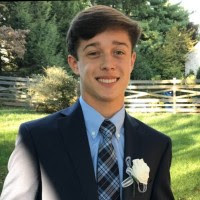 Aspiring to work at a robust news outlet and stay close to home, Matthew, a freshman at Merrill College, found the right spot at the University of Maryland. He has discovered that Merrill could allow him to become a successful news writer through the immense support he receives from the staff and faculty. As a sportswriter, Matthew has had the opportunity to become a staff writer for Capitals Outsider. 
Nhaya Vaidya – Maryland, '22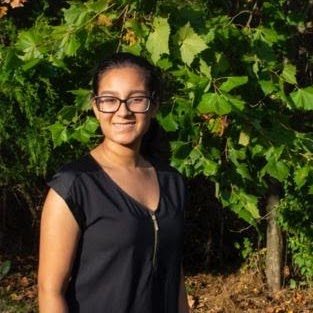 Nhaya is a junior journalism and government and politics double major with a German minor. She found her journey to Merrill College at a later date as a transfer student. Nhaya began her journalism career as a copy editor for Unwind Magazine and is now a staff writer for The Campus Trainer. Nhaya is also president of the Office of Multi-Ethnic Student Education's Academic Excellence Society, a member of the University Student Judiciary Central Board, and has been a teaching assistant for English 101 and Journalism 200. 
 
Molly Welby – Pennsylvania, '22
Molly is a junior journalism major and a Spanish minor. Merrill College's newly revamped curriculum serves Molly well because she is unsure of where she wants to land as a journalist. Merrill's curriculum allows Molly to enroll in classes that spark all of her interests. Molly wrote for Odyssey Magazine and volunteers frequently at Capital News Service's broadcast bureau as a member of the production crew.
Sara Wiatrak – Utah, '22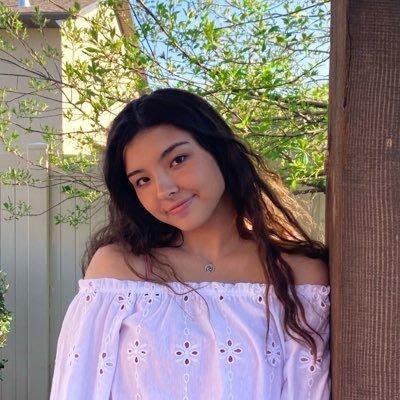 Sara is a junior journalism and government and politics double major who chose to spend her college career away from the West Coast to be close to D.C. She is interested in data visualization and political magazine journalism. Sara represents Merrill in the University Senate, serves on Merrill's diversity committee and is president of the Multiracial and Biracial Student Association. She interned with Citizens for Responsibility and Ethics and works as a communications assistant at the UMD College of Behavioral and Social Sciences.