Next week is Alumni Career Week at the Philip Merrill College of Journalism. New this year are a series of panel discussions designed to inform students about different career paths and ways to use their journalism degrees.
Monday, Feb. 22: Journalism and Law
Tuesday, Feb. 23: Careers in Sports Journalism
Wednesday, Feb. 24: Freelancing Careers
Thursday, Feb. 25: Government/Politics/Nonprofit Communications
All panels will be at 5-6 p.m. ET and will be recorded. Register at https://umd.zoom.us/meeting/register/tJwvcuCuqDgiH9PbcxtaF6H3-wlRHNt0YnUp. Panelist bios are below.
Journalism and Law
Monday, Feb. 22, 2021
5-6 p.m. ET 
Register here.
Panelists include: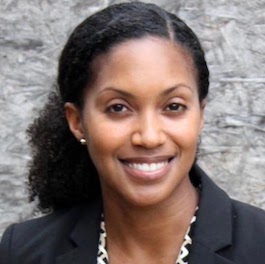 Kia Hayes M.A. '04, Staff Attorney, Innocence Project New Orleans - Kia Hall Hayes is a staff attorney who interned with IPNO in the fall of 2012 and officially joined the staff in August 2013. Kia received her bachelor's degree in Africana studies from Brown University in 2003 and her master's in print journalism from the University of Maryland in 2004. She worked for six years as a newspaper reporter – first at The Providence Journal and then at The Times-Picayune – before enrolling at UCLA School of Law, from which she received her Juris Doctor in 2013.
Brittany Lee-Richardson '09, Trademark Examining Attorney Advisor, United States Patent and Trademark Office - Brittany Lee-Richardson is a trademark examining attorney advisor at the United States Patent and Trademark Office (USPTO). At the USPTO, she examines trademark applications for compliance with the Lanham Act and trademark rules. As of the day of this program, she is celebrating her fifth anniversary at the USPTO. Prior to joining the USPTO, Brittany worked as an insurance defense attorney in New York for GEICO where she argued numerous motions and defended against insurance claims. Before that, she worked part-time at a small general practice law firm while comanaging her own law firm with her mother, which mainly focused on intellectual property matters. Prior to starting her own practice, she worked as a law clerk as part of a nonprofit fellowship at the National Association of Broadcasters combining her legal and journalism degrees to help advocate for the rights of broadcasters.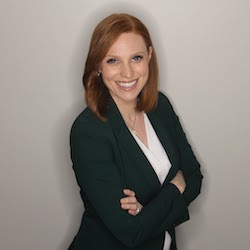 Janelle Lilley M.J. '08, News Anchor, KATV Little Rock - With more than a decade of experience as a broadcast news anchor and reporter, Janelle Lilley has had the privilege of interviewing former presidents, reporting from communities stricken by natural disaster, uncovering illegal government actions and, perhaps most thrilling of all, riding along with the Blue Angels. Her work has been recognized with a Mid-America Emmy Award and a Radio Television Digital News Association regional Edward R. Murrow Award, among others.  While working as a news anchor in Little Rock, Arkansas, Janelle attended classes at the University of Arkansas at Little Rock William H. Bowen School of Law. She earned the top score in the state on the February 2020 bar examination. Her success in law school enabled her to spend time working as a law clerk for several judges, including two on the Arkansas Court of Appeals.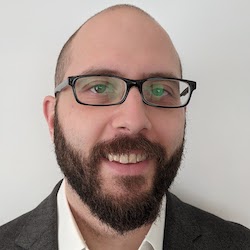 Rob Tricchinelli M.J. '07, Team Leader, Bloomberg Law - Rob Tricchinelli is an editor and team leader for Bloomberg Law's legal intelligence team, a group of six editors and nearly 20 reporters covering real-time litigation news across various subject areas. He has been with Bloomberg since 2013 and also has a law degree from Cornell University. 
Gillian Vernick '17, Internet Public Interest Opportunities Program Clerk, Electronic Privacy Information Center - Gillian Vernick is a Merrill College alum and third-year law student at the Drexel University Thomas R. Kline School of Law in Philadelphia. She was a multiplatform journalism major at Merrill College and interned at media outlets, including the Capital Gazette, WJZ-TV, CBS Baltimore and Comcast SportsNet Mid-Atlantic.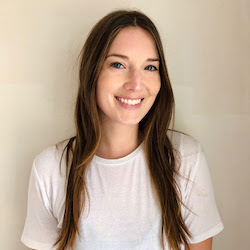 Her focus during law school has been on First Amendment and privacy law, specifically online speech, government surveillance and data privacy. She has pursued these subjects through work at nonprofit organizations, including the Electronic Frontier Foundation and the Electronic Privacy Information Center. Gillian is an associate editor for the Drexel Law Review and published her note on manipulated media regulation last fall. After graduation this spring, Gillian is joining the Reporters Committee for Freedom of the Press as a legal fellow on the Technology and Press Freedom Project in Washington, D.C. In her free time, Gillian enjoys traveling, barre classes and making homemade pasta. 
Careers in Sports Journalism
Tuesday, Feb. 23, 2021
5-6 p.m. ET
Register here.
Panelists include: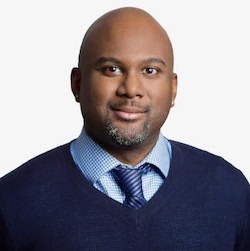 Aaron Carter M.J. '12, Sports Reporter, Philadelphia Inquirer - Aaron Carter has covered high school sports at The Philadelphia Inquirer for nearly a decade, focusing primarily on how the lives of young athletes intersect with life in and around Philadelphia. In 2019, his Hunger Games series, which illuminated the ways in which some Philadelphia athletes must overcome the complicated consequences of food insecurity, won national awards from the Associated Press Sports Editors and the National Association of Black Journalists.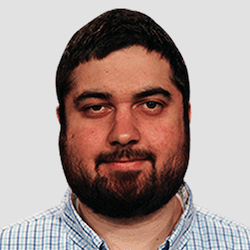 Adi Joseph '09, Managing Editor, CBS Sports - Adi Joseph is the managing editor of CBS Sports, the No. 2 sports website in the country. He came to CBS Sports after stints at USA Today, Sporting News and the Des Moines Register. At Merrill College, Adi worked at The Diamondback, serving as a reporter, sports editor and summer editor-in-chief, and had internships at The Morning Call (Allentown, Pennsylvania) and the Register, which led to his first job.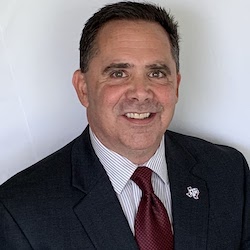 Andrew Monaco '86, Voice of the Aggies, Texas A&M - Andrew Monaco is the Voice of the Aggies, the play-by-play announcer for Texas A&M football, basketball and baseball. He also hosts Conversations, a podcast on Studio 12, the official Texas A&M Athletics Podcast, and cohosts a sports talk show on KZNE The Zone 1150 AM/93.7 FM in Bryan/College Station. Andrew has over three decades of experience in broadcasting as a television and radio play-by-play announcer and studio host.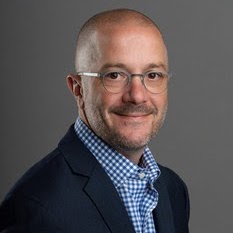 Nick Pietruszkiewicz '00, Senior Editor, ESPN - Nick Pietruszkiewicz is a 2000 graduate of Merrill College. He also holds a master's in journalism from the University of Alabama. For the past 12 years, he has held a variety of different roles at ESPN, guiding coverage of Major League Baseball, college basketball and golf for ESPN's digital platforms. 
Amber Theoharis '00, Journalist, Tech Executive, Filmmaker, Producer - Amber Theoharis is an Emmy-winning journalist, documentary filmmaker and tech executive who has appeared recently on NFL Network, Fox Sports, FS1 and NFL on Westwood One.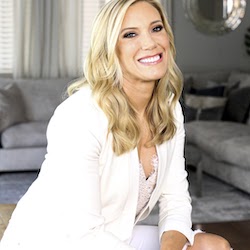 In addition to her 20-year award-winning television career, Amber is a writer and producer. Her documentary, "The Weight of Gold," coproduced by Michael Phelps, debuted on HBO in July 2020. She has become a prominent voice for women's empowerment with her articles published in TIME, Fortune, Sports Illustrated and Thrive Global, and has had recurring TV appearances on CBS' The Talk.
Freelancing Careers
Wednesday, Feb. 24, 2021
5-6 p.m. ET
Register here.
Panelists include: 

Danielle Elliot '07, Freelance Journalist - Danielle Elliot graduated into a tumultuous media landscape. Print was struggling. Broadcast networks were slicing budgets. Local media was in crisis -- and digital media didn't really exist. Her first job entailed stringing together photos and voiceovers for newspaper websites. Most newspapers didn't even have websites yet, and they certainly didn't have video departments. So she found ways to write and produce for various outlets at once. For the first five years of her career, she wrote daily news articles for an upstart called Patch. At the time, it was a revolutionary idea: an exclusively digital small-town newspaper. She also worked with NBC Olympics a few weeks each year, making Olympic figure-skating features, and with Goldman Sachs, producing and directing profiles of GS program beneficiaries -- usually small-business owners. Eventually she felt she'd strayed too far from journalism, and she pursued a master's degree at Columbia University, where she focused on long-form science and health reporting. She's since written freelance features for The Atlantic, The New York Times and many other outlets, while holding down permalance positions as an editor at Yahoo! Sports and CBS News' website. She went into branded content for a stint, producing a social media campaign that sent her around the world. From 2018 to 2020, she was senior story producer on a five-episode documentary series for FX, and has since produced and/or written three long-form podcasts.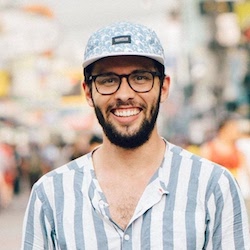 Alexander Glass '15, Founder, Cottage Creative - Alexander Glass is the founder of Cottage Creative. His goal is to capture raw emotion on camera and use it to produce captivating stories. After earning a degree in Broadcast Journalism from the University of Maryland's Philip Merrill College of Journalism, he has gone on to produce award-winning work in the U.S. and Australia. When away from the computer or camera, he can be found on the water trying to figure out how to sail the wind. Find out more about Alex and Cottage Creative at www.cottagecreativehouse.com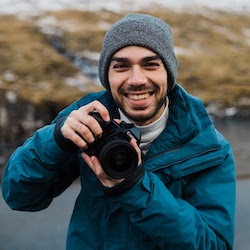 Aaron Rosa M.J. '18, Virtual Reality Producer, Northrop Grumman - Aaron Rosa has worked as a freelance news and wedding photographer for five years, shooting stories around the globe. Aaron holds a master's degree from the Philip Merrill College of Journalism, and a bachelor's in Political Science from the U.S. Naval Academy (2011). While studying at Merrill, Aaron won several awards, including a student Emmy, a Broadcast Educators Award and several regional recognitions for his pioneering work in virtual reality storytelling. He has created VR stories in Egypt, El Salvador and Lebanon, and has been published in The Washington Post, Miami Herald and Chicago Tribune. He currently works as a virtual reality producer at Northrop Grumman in Annapolis, where he lives with his wife and 5-year-old son.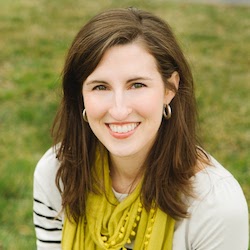 Meredith Kleeman '09, Freelance Writer - Meredith Lidard Kleeman is a Baltimore-based freelance writer who specializes in writing about health care for health care providers. Her work has appeared in a variety of publications, including Clinical Practice Today from Duke Health, Nursing For/um Magazine, Chicago Booth Magazine, The Baltimore Sun and The Washington Post. Meredith graduated cum laude from the Philip Merrill College of Journalism in 2009. She lives in Baltimore with her husband (a fellow Terp) and her two children.
Government/Political/Nonprofit Communications
Thursday, Feb. 25, 2021
5-6 p.m. ET
Register here.
Panelists include: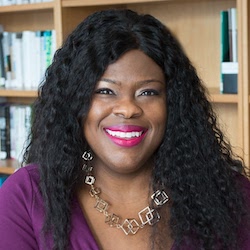 Kayce Ataiyero '00, Managing Director, Communications, The Joyce Foundation - Kayce Ataiyero manages communications strategy, content development and public engagement for The Joyce Foundation. Prior to joining the foundation in 2018, she served as director of external affairs for the Cook County State's Attorney's Office, where she led communications and community engagement. She has also led communications for U.S. Rep. Robin Kelly, the Illinois Governor's Office and the Illinois State Treasurer's Office. A former journalist, Kayce was a staff writer for a number of national newspapers, including the Chicago Tribune, The Washington Post and The Philadelphia Inquirer. A native of Washington, D.C., she received her bachelor's degree in journalism from the University of Maryland, College Park. She serves on the board of Media Impact Funders.
Jennifer Bogdan Jones M.J. '08, Director of Presidential Communications, Brown University; Former Director of Communications, Office of Governor Gina Raimondo - Jennifer Bogdan Jones is the director of presidential communications to President Christina H. Paxson at Brown University. Previously, she was director of communications to Rhode Island Governor Gina M. Raimondo, where she served as lead speechwriter and oversaw communications across the executive branch. She spent the first decade of her career in print journalism before transferring her skills strategic communications and speechwriting. She was an award-winning reporter for The Providence Journal, The Press of Atlantic City and the Observer-Dispatch. Jennifer graduated in 2008 from the Philip Merrill College of Journalism with a master's degree in public affairs reporting. She is also a 2007 graduate of Loyola University Maryland. Outside of the office, Jennifer enjoys running, cooking, traveling and most outdoor adventures. She and her husband, Alun, live in Pawtucket, Rhode Island, with their two cats, Walter Cronkite and Jenson Button.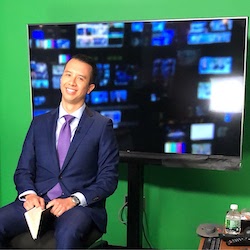 Geoff Burgan '11, Former Arizona Communications Director, Biden for President - Geoff Burgan is a national political communicator with presidential and statewide experience in some of our nation's most closely watched campaigns. He most recently served as Arizona communications director for the Biden-Harris campaign, flipping Arizona for the first time in more than two decades. Before that, he served as national communications director for Organizing Together 2020, a federal independent expenditure campaign with more than 600 staff, and served as Iowa communications director for Beto O'Rourke's presidential campaign. In 2018, he served as communications director for Florida's Andrew Gillum in one of the nation's most historic midterm races. He also served as press secretary to U.S. Rep. Debbie Wasserman Schultz when she served as Democratic National Committee chairwoman, worked in Maryland Governor Martin O'Malley's office and at a D.C. public-affairs firm. He got his start on a Congressional campaign as a body man. He has appeared on MSNBC and Fox News, and been quoted in major national outlets, including The New York Times, The Washington Post, Rolling Stone and POLITICO.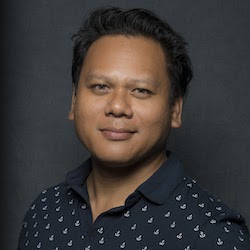 Raymund Flandez '04, Communications Officer, United States Holocaust Memorial Museum - Raymund Flandez is a communications officer for the United States Holocaust Memorial Museum, overseeing regional, national and international media outreach in support of the museum's educational programming and fundraising initiatives. Previously, Raymund was a reporter at The Chronicle of Philanthropy, covering nonprofit fundraising and technology innovations. Before that, he was a small-business reporter at The Wall Street Journal, covering technology, entrepreneurship and franchising. He has written for Worth magazine, Barron's, The Washington Post, The Tennessean and the New Jersey Law Journal. He is also a certified volunteer docent of the museum's permanent exhibition, The Holocaust, and can lead guided tours upon request once the museum reopens.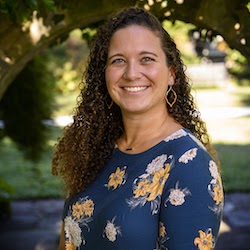 Tessa Trach '17, Communications Associate, World Central Kitchen - Tessa Trach (she/her) graduated from UMD in 2017 with a degree in Broadcast Journalism and a minor in General Business. While at UMD, Tessa was involved in the CIVICUS Living and Learning Program, ODK, Alternative Breaks and the Department of Resident Life. After graduating, Tessa took a job as an associate dean at an all-girls boarding school, working with student leaders, shaping the service-learning curriculum and overseeing schoolwide events. Her passion for people and service blossomed at the school, leading Tessa to her current role as the communications associate for World Central Kitchen, where she intercepts all communications for WCK, writes blogs and newsletters, and manages the massive media library. Outside of work, Tessa enjoys cooking for friends and continuing her quest to visit all 50 states.