Ph.D. Program
Ph.D. students at Merrill engage in cutting-edge scholarship with renowned faculty to research the many dimensions of journalism (data journalism, multimedia, social media, gender and history, to name a few). Merrill doctoral students also tap a network of colleagues across the campus of the University of Maryland including those from information studies, communication, political science, history, sociology, psychology and public policy.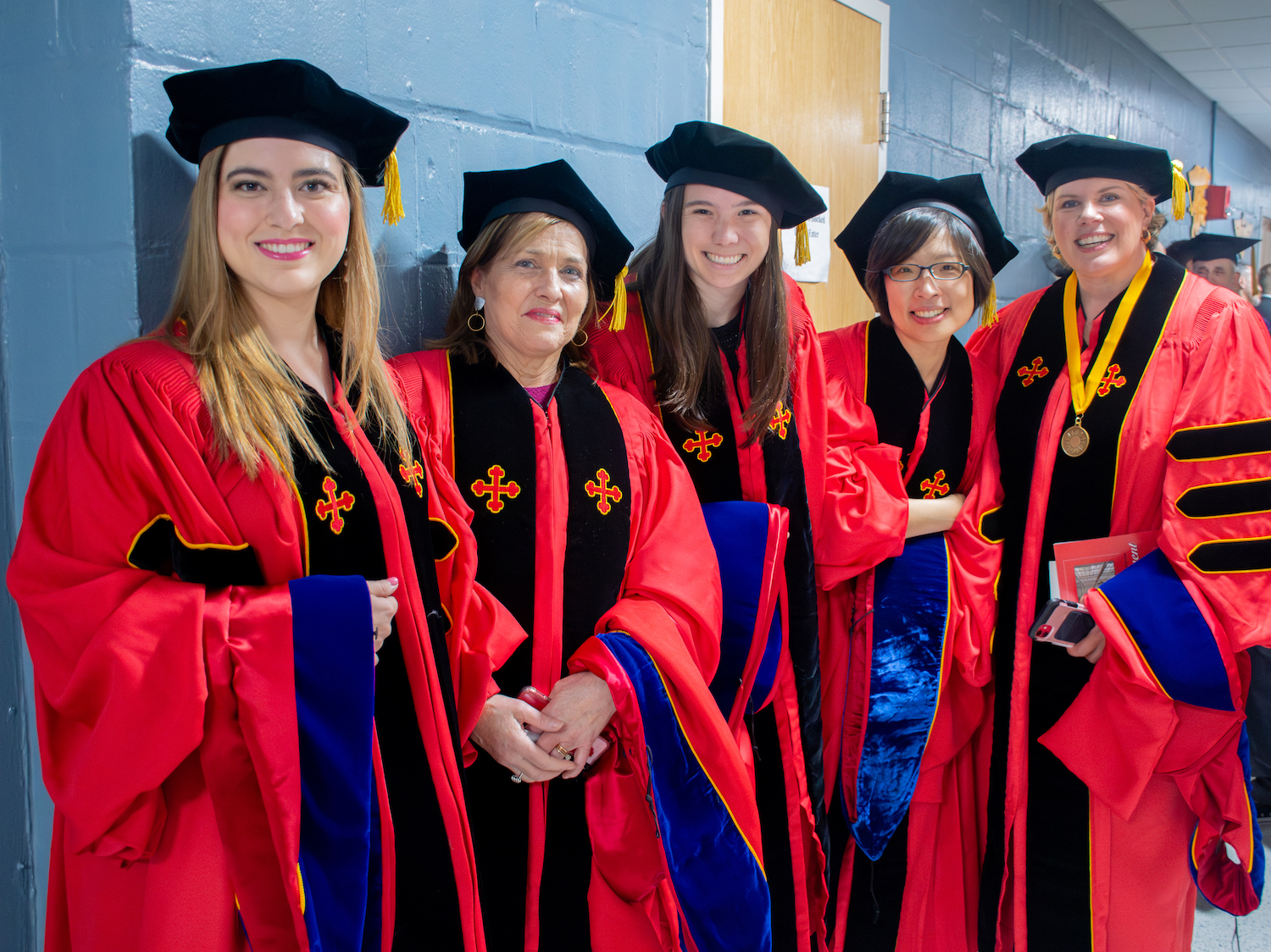 You'll become a key component in the teaching and research environment at Merrill College, sharing your expertise with undergraduates, copublishing with faculty, and presenting your work at national and international conferences.
Merrill students should plan on completing their Ph.D. within four years. Our graduates now work in academia, the media or government agencies.
The Ph.D. in Journalism Studies program has three phases:
At least 36 credit hours are required, including:
Nine credit hours (minimum) of required research design and methods courses. Two of the three methods courses should be taken as early as possible to establish a foundation for a variety of research methodologies.

JOUR775 — Quantitative Methods
JOUR776 — Qualitative Methods.
A third methods course in or outside the College

Eighteen credit hours (minimum) of journalism courses including:

JOUR601 – Theories of Journalism (or equivalent if taken for a master's or other program)
JOUR610 – Seminar in Mass Media History
JOUR800 – Introduction to Doctoral Study
JOUR801 – Advanced Public Communication Theory
This includes journalism elective courses (numbered 600 or above) offered by College. Elective credit can include an independent study in or outside the College with approval by the Director of Ph.D. Studies.
Nine credit hours in your cognate

Cognate courses numbered 600 or above are taken from another department on campus or a combination of departments that relate to your research interest. If you prefer to take cognate courses from different departments you must justify in writing the relationship of those courses to your research.
Courses numbered 400 require the permission of the Ph.D. director.
By the time you complete your courses, you should have selected an advisor plus a committee of at least three additional faculty members to complete your written and oral comprehensive exams.
After successfully completing your written comprehensive exams, you will prepare a formal proposal for unique research with guidance from your advisor. You formally present your written proposal to your dissertation committee for feedback and approval. After completing your research, the committee assembles again for the defense of your work and results.
More About Merrill's Ph.D. Program
The Philip Merrill College of Journalism is a professional school dedicated to two missions: First, to educate and train students to become leaders of the news business in print, television/radio and online journalism. Second, to prepare scholars of distinction whose published works and critiques will advance the standards and practices of journalism, and our understanding of the news media and its influence on society.
These missions are complementary; together, they embrace the larger purposes for which the American free press was created: to assist the public and its leaders to receive the kind of reliable information essential for the functioning of the democracy.
In offering a Ph.D. in Journalism Studies, the University of Maryland provides scholars and journalistic practitioners a unique opportunity to study the workings of the media and assess its effect on society in the news center of the world. Intellectual resources on the Maryland campus alone offer a rich menu for scholars at a university and a journalism college that take pride in striving for the broadest application of the indispensable principle of diversity in its students, its faculty, and its course offerings.
Among the highly regarded university programs available for Ph.D. candidates to explore are such subjects as American studies, women's studies, information technology, public policy, sociology and a wide range of specialty areas covering the fields of business, the sciences, environmental policy, and studies relating to concerns affecting women, the family, race and minorities. In addition to these advantages, the capital area forms a unique laboratory for examining the professional functioning of journalism practiced by the most numerous and diverse domestic and foreign news organizations operating anywhere. It also presents an opportunity for scholars to take advantage of the unrivaled archival/historical resources available here through such institutions as the National Archives, the Library of Congress, the National Public Broadcasting Archives and Library of American Broadcasting (located on the University of Maryland campus), numerous museums, galleries, national "think tanks," as well as the principal government agencies and departments, the courts, the branches of Congress with their multiple fact-gathering committees and subcommittees, and the interest groups, political consultants, and pollsters all seeking to influence the legislative process and the way issues are portrayed in the media.
With this as background, the Philip Merrill College of Journalism envisions its Ph.D. program as being focused on, but not restricted to, a broad range of general subjects for study. Among them: Media and Society. Media and the Family. Media and Minorities. Media and Gender and Ethnicity. Media and the Presidency. Media and Government and Politics. Media and the Law. Media and Science and Technology. Media and Business and the Economy. Media and Foreign Affairs. Media and Public Opinion. Media and the Military.
The College also sees its Ph.D. program as being created to fulfill the following critical needs:
To bring together professional journalists and academic media specialists and teach them to speak the same language. At present, each side tends to talk at cross-purposes. Too often, the journalists are so busy "doing their job" that they lack sufficient time to reflect on what that job is or should be and thus fail to assess adequately the strengths and weaknesses of contemporary journalism in order to improve its standards and ethics. At the same time, too often the academics engage in research that confirms the obvious, thus providing little practical utility, and write in language that is needlessly abstruse. Some scholars offer radical critiques of the commercial media system and the First Amendment under which it operates. Maryland's Ph.D. program is designed to help bridge this gap between the professionals and the academics and indeed to force engagement between the practitioners and the scholars in hopes that each side will gain insights from exposure to the other.
To provide a wide range of coursework that acquaints students with various theories of journalistic practice while emphasizing the most rigorous standards of scholastic inquiry. At the same time, the college offers Ph.D. candidates a strong component of history, political science and social science research that makes use of the area's resources. In furtherance of these goals, the college stresses coursework on the literature and philosophy of journalism that emphasizes the basic relationship among the media, the government and society. Essential to realizing this goal is coursework that exposes scholars to archival/historical research techniques and emphasizes scholarly research methodologies. Another strong component emphasizes the vital role of cross-cultural journalism and examines how well, or poorly, journalistic presentation of art, drama, film, books, sports, religion, and cultural manners, mores, values and attitudes affect or reflect the wider society.
To prepare media teachers and critics who will become leaders in training and influencing future generations of journalists and whose published works will stimulate critical examination of the media. Merrill faculty have published widely on critical elements of journalism in society, including work by Prof. Mark Feldstein on the rise of Washington's scandal culture; Prof. Susan Moeller on terrorism and conflict coverage, Prof. Sarah Oates on the internet and social change; and Prof. Linda Steiner on women and the media.
To prepare students to explain the American media system to the world in a way that goes beyond merely defending or criticizing it, and helps provide insight into how the media affects the formulation of foreign and domestic policy. In furtherance of this goal, the College actively seeks to attract international scholars interested in studying the workings of the American media as well American students with a primary interest in foreign affairs and policy.
To achieve these doctoral goals, the Philip Merrill College of Journalism is committed to strive for excellence in the professional and scholarly credentials of its faculty, its scholastic standards, its coursework, and its mission to elevate the principles and practice of journalism.
Merrill College's Ph.D. graduates find tenure/tenure-track positions and other jobs all over the U.S. and around the world.
Karin Assmann '19: Assistant Professor, College of Journalism and Mass Communication, University of Georgia
Saranaz Abdollahzadeh Barforoush '17: University of British Columbia in Vancouver
Ronald N. De Munbrun '17: Career civil service employee and Vietnam War veteran
Joanna Nurmis '17: Research Affiliate, Center for Climate Change Communication, George Mason University
Stanton Paddock '17: Most recently with Concordia University, Montreal, Canada
Saswat Pattanayak '17: Professional Blogger and Journalist
Allissa Richardson '17: Tenure-track position as an assistant professor at the University of Southern California's School of Journalism (with a joint appointment in the School of Communication)
Yacong Yuan '17: Communication Studies Program, University of Maryland Global Campus 
Rob Wells '16: Assistant Professor, Lemke Department of Journalism, University of Arkansas
Tetyana (Tanya) Lokot '16: Lecturer, School of Communications, Faculty of Humanities and Social Sciences at Dublin City University in Ireland
Michael Koliska '15: Assistant Professor, Georgetown University
Robbie Morganfield '15: Chair, Dept. of Mass Communication, Grambling State University (2017)
Merrilee Cox '14: Adjunct Lecturer, Philip Merrill College of Journalism
Stine Eckert '14: Assistant Professor, Department of Communication, Wayne State University
Jacqueline Incollingo '14: Assistant Professor of Communication, Rider University
Klive Oh '14: Assistant Professor of Communication, Seaver College, Pepperdine University
Elia Powers '14: Assistant Professor of Journalism and New Media, Towson University
Raymond McCaffrey '14: Ethics Ctr. Director, Lemke Department of Journalism, University of Arkansas
Jing Guo '13: Public Opinion Research Group, World Bank, Washington, D.C.
Sergei Golitsinski '13: Assistant Professor, Department of Communication Studies, Univ. of Northern Iowa
Jeff Lemberg '13: Associate Professor, Department of Communication, Curry College
Jessica Roberts '13: Assistant Professor, Department of Communication, Boise State University
Kevin Swift '13: Department Chair-Mass Communications, Methodist University in Fayetteville, N.C.
Matthew Bates '11: Assistant Professor of Communications, Trinity Washington University
Eric Easton '11: Professor of Law, University of Baltimore School of Law
Sonia Pedrosa Pereira '11: Associate Professor, Associação Carioca de Ensino Superior in Rio de Janeiro
Lane Williams '11 (ABD): Dept. of Communication, BYU-Idaho
Lindsey Wotanis '11: Associate Professor and Broadcast Journalism Pgm. Director, Marywood University
Ira Chinoy '10: Associate Professor, Philip Merrill College of Journalism, University of Maryland
Megan Fromm '10: Assistant Professor o fMass Communication, Colorado Mesa University
Shuling Huang '10: Associate Professor, Department of Communication and Technology of the National Chiao Tung University, Taiwan
Priyanka Matanhelia '09: Project Manager for the Flamingo Consulting Group in Mumbai, India
Wenjing Xie '09: Assistant Professor of Journalism, Southern Illinois University in Carbondale
Chunying Cai '08: Media Production Professional, Washington, D.C.
Marlene Cimons '08: Adjunct Professor, Philip Merrill College of Journalism, UMD
Ray Gamache '08: Retired as Assistant professor of Mass Communication, Kings College
John Kirch '08: Assistant Professor of journalism and new media, Towson University
Paul Mihailidis '08: Associate Professor, Emerson College
Indira Somani '08: Assistant Professor, Dept. of Media, Journalism and Film, Howard University
Carlos Agudelo '07: Universidad de Antioquia in Medellin, Colombia
Natalie Hopkinson '07: Assistant professor in the Department of Communication, Culture and Media Studies, Howard University
Norm Lewis '07: Associate Professor of Journalism, University of Florida
Tracy Lucht '07: Assistant Professor, Greenlee School of Journalism and Communication, Iowa State University.
Svetlana Markova '07: Communications Office, The World Bank
Jad Melki '07: Chairperson, Communication Arts Department, Lebanese American University
Bu Zhong '06: Journalism Professor, Penn State University
Tamara Henry '05: Former Adjunct Professor, Philip Merrill College of Journalism
Stacy Spaulding '05: Associate Professor, Towson University
Ph.D. Cohort Entering 2021
Mohammed Ademo joins Merrill after two decades as a journalist, media executive, community organizer and human-rights advocate. He holds a dual master's in Journalism and International Affairs from Columbia University in New York. A former TV producer and opinion editor at Al Jazeera Media Network, Ademo is the founder and editor of OPride.com, an independent news and opinion website covering Ethiopia. Most recently, he served as a senior diplomat at the United Nations. His research examines mediated political participation in transitional societies and how new media and transnational advocacy networks influence political narratives, conflict dynamics, and power relations.
Ivy Lyons maintains a research interest in the intersection of race, sexuality, rhetoric and the progress of journalism in the 21st century. More specifically, the way generations of journalists cultivate and reshape communications methods, including data journalism and polling methods. They hold a bachelor's degree in Philosophy from Greenville University and a master's degree in Journalism from Georgetown University. Since 2018, they have gained invaluable experience as an Ed Greelegs Scholarship recipient turned Capitol Hill staff, at WJLA in Washington and with NBC News in Washington. 
John McQuaid is a journalist and author. At The Times-Picayune (New Orleans), he was lead reporter on a Pulitzer Prize-winning series about global fisheries collapses and co-lead on a series that anticipated the city's near-demise by Hurricane Katrina. He has written on science and the environment for publications including Smithsonian Magazine and Scientific American, and was most recently a Wilson Center fellow. He is the co-author of "Path of Destruction: The Devastation of New Orleans and the Coming Age of Superstorms," and the author of "Tasty: The Art and Science of What We Eat," on the biology and history of flavor.
Wenyou (Aaron) Ye is interested in large-scale and computational approaches to journalism and the media, as well as the implementation of new technologies to enhance communication. He received B.A. and M.Sc. degrees in Journalism from Indiana and Boston Universities. Before joining the doctoral program at Merrill, Ye led a two-year interdisciplinary research project in collaboration with Harvard University and Stanford University medical and computational scientists. The goal of the project was to characterize the social-media communication strategies of major societal stakeholders, and their evolution during the COVID-19 pandemic.
Ph.D. Cohort Entering 2020
Keegan Clements-Housser came to the program after a decade of experience as a journalist, media analyst and consultant in Portland, Oregon. He was a research assistant at Urbanism Next, a University of Oregon-based research center focused on investigating the impacts of automation and e-commerce on urban planning and design. Prior to that, he was the project manager at Gather, an Agora Journalism Center-based project and platform to support community-minded journalists and other engagement professionals. Clements-Housser received his M.S. in Strategic Communication from University of Oregon⁠ Portland, where his research focused on collaborative civic-professional media models.
Jodi McFarland Friedman, a journalism instructor at Central Michigan University, helped launch the digital news transformation MLive Media Group and guided the newsrooms of The Flint Journal, The Saginaw News and The Bay City Times. She was the first female editor of The Saginaw News, which was a two-time Associated Press Newspaper of the Year under her leadership. She has a master's degree in journalism from the University of Missouri. Research interests include understanding the ways online news readers engage with reporters and news.
Dinfin Mulupi's research interests focus on media, gender, politics, feminist activism and social media movements. She is also interested in journalists' perceptions and experiences as it relates to gender inequality in the workplace, media representation of women and media coverage of gender/sexual violence. As a business journalist for six years, Mulupi covered the East African region. She holds the joint Erasmus Mundus M.A. in Journalism and Media and Globalization from City University of London and Aarhus University in Denmark. Since her 2018 graduation, she has also been researching sexual harassment and gender inequality in newsrooms located in Kenya, South Africa and Nigeria.
Ho Chun ("Frankie") Wong is interested in the international news media and civic engagements to the global audience. He holds a master's in Security Studies from the UCL and a BSSc in Journalism and Communication from The Chinese University of Hong Kong. His research explores the relationship between media and international relations, including the uses of news media for policy goals and online political communication involving foreign netizens. He is now focusing on the dynamics among media-literate citizens, news media and governments.
Ph.D. Cohort Entering 2019
Shannon Scovel is a 2017-2018 Fulbright Scholar from North Carolina with research interests in women's sports and media studies. She competed as a varsity swimmer for American University, where she earned her bachelor's degree in journalism. She received her master's degree at the University of Stirling (UK) in gender studies. Scovel has worked as a sports journalist for Sports Illustrated, Yahoo Sports and Turner Sports and hopes to use her background to explore topics surrounding women's representation in sports media.
Mahfuzul Haque's research interests include fact-checking, misinformation, computational journalism, impacts of digital technologies on news organizations, risk communication, and climate change communication. He holds a master's in journalism from the School of Journalism and New Media at the University of Mississippi. He was a journalist in Bangladesh, worked for New Age, an English-language national daily. In more than half a decade as a journalist, he has covered environment, health, human rights, business, and the effects of climate change.
Carolina Velloso has a B.A. in History with high honors and an M.A. in Journalism, both from UMD. Her research interests broadly lie in U.S. media history, but she is particularly passionate about the intersection of gender, media and sports; the history of female and minority reporters; and historical media coverage of underrepresented groups. Her master's thesis uncovered the careers of some of the country's earliest women sports reporters in the late nineteenth and early twentieth centuries. Her undergraduate thesis won the university-wide Best Honors Thesis award in 2017.
Ph.D. Cohort Entering 2018
Sara Browning comes to us from Maryland's Department of Government and Politics. Her background is in political journalism with experience as a Washington correspondent. She is researching media history, media and politics and the role of investigative reporting in shaping history. She has produced an award winning paper on how the New York Times covered Chinese immigration, which was presented work at the conference of the American Journalism Historians Association.
Welma Campbell Mashinini Redd is Associate Professor of Multiplatform Production in the School of Global Journalism and Communication at Morgan State University. She received Morgan's African Heritage Award for the documentary, "Botswana: An African Jewel," screened as the centerpiece at Morgan's 2010 TransAfrica Day Convocation. Her research interest is free speech rights and freedom of the press in Liberia and other parts of Africa.
Karlis Dagilis came to Merrill College from Latvia as a Humphrey Fellow. His primary interest is data journalism. As a fellow, Karlis worked at The Washington Post and with Professor Dana Priest, for whom he is a research assistant.
Robin Sundaramoorthy has 20 years of TV news experience at the local and network levels. She has a master's in journalism from Michigan State University. Her research interests include the social media habits of women and minorities in the U.S. and developing nations, how underserved communities around the world are using new media to tell new stories and all aspects of the Kerner Commission and its report.
Kate Yanchulis is a sports journalist from the Washington, D.C., area. She received her undergraduate degree from Merrill College and a master's degree in digital media from King's College London, and has have spent the past five years as a newspaper reporter. With her research, Yanchulis plans to explore how digital storytelling techniques have (and have not) affected sports journalism.
Wei-Ping Li worked as a journalist in Taiwan covering financial and legal news for several years, then attended the University of Pennsylvania Law School, where she received a Master of Laws degree in 2007. Since then, she has conducted research and provided consulting services in the field of digital rights and policy. She is also licensed as a lawyer in New York state. Her research interests include journalistic ethics, data privacy and free speech issues, particularly how democratic countries address disinformation.
Ph.D. Cohort Entering 2017
Bobbie Foster's research lies at the intersection between politics and digital culture, with a focus on Internet memes. Her publications include two book chapters and an award winning paper titled "The Divide between Journalists and the Audience: Perceptions of Journalism Credibility at a Statewide Level." She holds a master's from the University of Arkansas, where she was assistant director for the Center for Ethics in Journalism.
Hazel Feigenblatt's interests include how watchdog journalism is evolving in new media ecosystems; the uses of investigative techniques, data and multimedia storytelling; and dissemination by civic media seeking policy change. She also explores how publications interact with democratic accountability mechanisms. For 10 years, Feigenblatt covered politics and government contracts for Costa Rica's leading newspaper, later moving to the investigation unit where she won several awards.
Sholpan Kozhamkulova has a background in agenda-setting and framing studies of news media in Kazakhstan. Sholpan was previously chair and assistant professor of the Media and Communications department at KIMEP University in Almaty, Kazakhstan. Her most recent research focuses on the language of persuasion online. In addition, Sholpan is interested in exploring "glocal" diffusion of information/innovations in news media and social networks in today's multimedia environment.
Andrew Otis was a 2013-14 Fulbright Fellow in Kolkata where he researched journalism in early India. His findings have been featured in India's Business Economics Magazine. Andrew was also a 2011 Joseph P. O'Hern Scholar researching early British South African and Indian colonial newspapers in London. He's written a book on Hicky's Bengal Gazette, the first newspaper printed in India.
Sohana Nasrin holds a master's in journalism from the University of Oklahoma. A 2013 professional fellowship award from the U.S. State Department supported Nasrin's to travel to the U.S. to learn the best practices in journalism and to complete a textual analysis of audience perceptions on humanitarian issues, public diplomacy through social media in Western Hemisphere countries, and critical cultural analyses of popular media. Sohana is now focusing on the social psychological aspects of online activism and users' motivation behind slacktivism.
Ph.D. Cohort Entering 2016
Brooke Auxier (M.A. '12) has been a social media strategist and engagement coordinator for a leading cable network, social media journalist for a content marketing agency, digital media teacher at a public charter school and a freelance social media strategist/consultant for several businesses and organizations in D.C. She wrote her master's thesis on how U.S. journalism and mass communications schools teach and use social media. She is interested in how social media is changing journalism its consumption. She is especially interested in how social media and social journalism have impacted crisis reporting.
Alison Burns worked for more than 20 years as a television and radio news reporter, and is now researching ways to improve and expand journalism education. Alison spent most of her career as a Washington correspondent for Cox Media Group's nationwide network of TV and radio stations. Reporting from Capitol Hill, the White House and the Pentagon, Alison delivered daily live reports and covered major breaking news and historic events. She continues to freelance at Cox as a producer.
Hoa Nguyen is an award-wining journalist from Vietnam who came to the U.S. as a Humphrey Fellow in 2007. He holds an MSc. degree in Media and Communications Management from the University of Stirling, Scotland. His research interests include media literacy, social media, data journalism, communication strategies for climate change and mega-events, user-generated-content for TV, and viewer engagement.
Ph.D. Cohort Entering 2015
Karin Assmann, a native of Germany, has been Spiegel TV's Washington correspondent and owner of a media production company and has won numerous awards and commendations for her documentaries and short features. Her research interests lie in the study of news values and selection and newsroom practices as well as audience participation and its impact. She earned her Master's Degree in Political Theory at the London School of Economics and Political Science.
Prashanth Bhat has worked for leading international media organizations including China Central Television-America, National Geographic Channel, and Voice of America. Bhat holds an M.A. from American University in Washington, D.C. His research interests are comparative media systems, millennials and news consumption, social media and news credibility, as well as media and journalism in India.
Denitsa Yotova, originally from Bulgaria, received her master's in journalism and media students from the University of Nevada, Las Vegas. Yotova, an avid photographer, studies primarily visual media. She is fascinated with the psychological elements of photographic images and film, their historical development, as well as the social effects they produce across continents and cultures.
Ph.D. Cohort Entering 2014
Katy June-Friesen is interested in how news media represent the identity of places and the people who live and work there. She is particularly concerned with how journalistic framing and language choices construct, reproduce, or dismantle dominant ideas about the culture and politics of U.S. regions, cities and neighborhoods, from West Baltimore to small-town Kansas. Her research draws on geography and cultural studies fields and often employs textual and discourse analysis.
April Newton is a journalism student, professional and teacher. Inspired by the Clinton impeachment trial, she returned to school to study journalism, ultimately finishing a master's degree at Syracuse University. Since then, she has worked as a local television news producer, winning a regional AP award, and as a freelance journalist for local publications. She has also taught communication and journalism courses at several universities. April's research interests are in broadcast journalism, visual journalism, and online and social media and journalism.
Allissa Richardson is an award-winning journalist and college professor.  Under her leadership, Morgan State University became the first and only historically black college in the country to offer mobile journalism courses. In spring 2012, NABJ recognized her as its Journalism Educator of the Year for her international work. In 2013, Apple, Inc., inducted Richardson into its Distinguished Educator program for her innovative uses of its products. In 2014, Harvard University selected her for its Nieman Foundation Journalism Fellowship. Richardson successfully defended her dissertation in April 2017 and is an assistant professor at University of Southern California's Annenberg School For Communication and Journalism.
Each requires a student letter and/or faculty nomination to the Ph.D. director.
Michael Gurevitch Journalism Scholarship 
Professor Emeritus Michael Guerevitch taught at the University of Maryland's College of Journalism from 1983 to 2008, during which time he worked on original research on how journalists grasped the practical problems of keeping the public informed. The Michael Gurevitch Journalism Scholarship is awarded to one Ph.D. journalism student.
Eligibility: As stipulated by the donor, this award shall be used to provide annual non-renewable scholarships to a Ph.D. student at Merrill College with financial need, with a preference for an international student. Submit a letter explaining your request to the Ph.D. director before the deadline.
Professor Thomas J. Aylward Scholarship
The Professor Thomas J. Aylward Scholarship is awarded to one journalism Ph.D. student who demonstrates financial need.
Eligibility: As stipulated by the donor, the selection is based "on a combination of potential success and financial need." This scholarship was established as a tribute to Professor Aylward, the former chair of the University of Maryland's Department of Communication Arts and Theater and former director of the Division of Radio, TV, and Film before it was separated from the college. Submit a letter explaining your request to the Ph.D. Director before the deadline.
Ray Hiebert History of Journalism Award
This award reflects the interest of Professor Ray Hiebert, founding dean of the University of Maryland College of Journalism and himself a historian. The scholarship provides an annual award to any graduate student or faculty member at the Philip Merrill College of Journalism who writes the best material on any aspect of American journalism history.
If a conference is held in the Baltimore/Washington Metro area and no travel or hotel expenses are involved, the college will pay the REGISTRATION costs for doctoral students.
If a conference is held outside the Baltimore/Washington Metro area, the college will reimburse doctoral students up to $1,200 in registration and travel costs for students who are presenting papers or invited to speak.
If the conference involves international travel, the college will reimburse doctoral students up to $1,200 in registration and travel costs if they are presenting papers or invited to speak. In addition, the college has endowed "international graduate school travel scholarship funds" that vary every year depending on the earned income from the endowment. These scholarships may be used to supplement the regular travel allowance and will be awarded at the discretion of the Doctoral program director.  Note: The total international travel fund is never more than a few thousand dollars a year. 
For presenting original research at more than one conference annually, doctoral students will be eligible for a total annual reimbursement of up to $1,200.
The college does not have funds available for travel reimbursement for doctoral students not presenting at conferences. However, a handful of Doctoral faculty members have grants or endowed travel funds that may be used at their discretion to fund doctoral student travel.  
In addition, Doctoral students may be eligible for supplemental travel grants awarded by the Graduate School. Please see the grad school's website for information on these grants.
Please fill out our travel award application.
Gene Roberts Award
The Gene Roberts Award supports international travel by journalism students. Supports students with at least one research presentation at a scholarly international conference. For consideration, fill out the travel award application upon acceptance to a conference.
Hiebert Journalism International Endowed Travel Fund
The Hiebert Journalism International Endowed Travel Fund is awarded to support international travel for journalistic or research projects by journalism students. Supports students with at least one paper/research presentation at an international scholarly conference. For consideration, fill out the travel award application upon acceptance to a conference.
More travel grants are available through the UMD Graduate School.
For More Information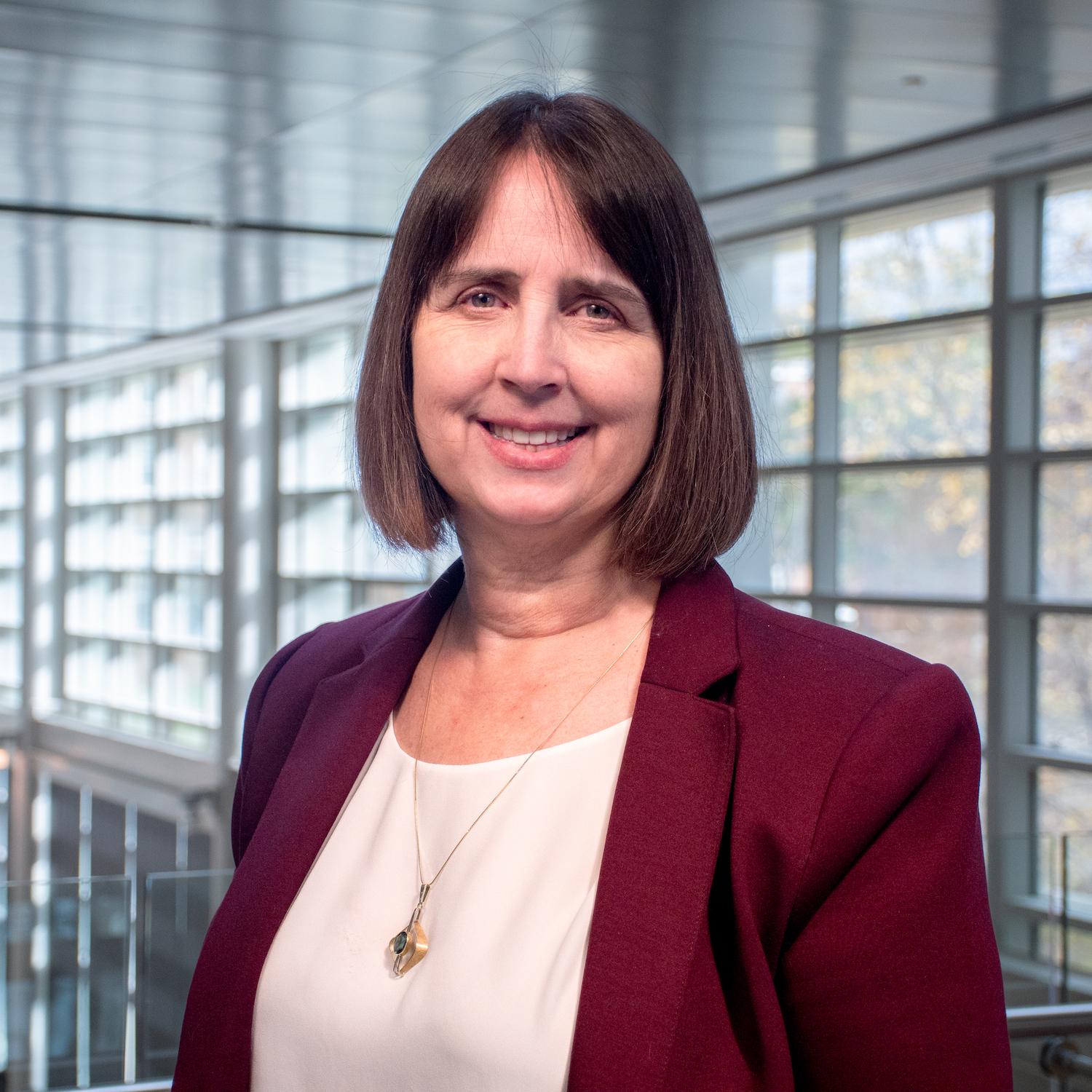 Sarah Oates
Associate Dean, Research; Professor; Senior Scholar; Director of Ph.D. Studies