Online Data Journalism Master's Degree
Merrill College's first degree that can be completed entirely online
Merrill College and the University of Maryland College of Information Studies are offering a from-anywhere Data Journalism master's degree.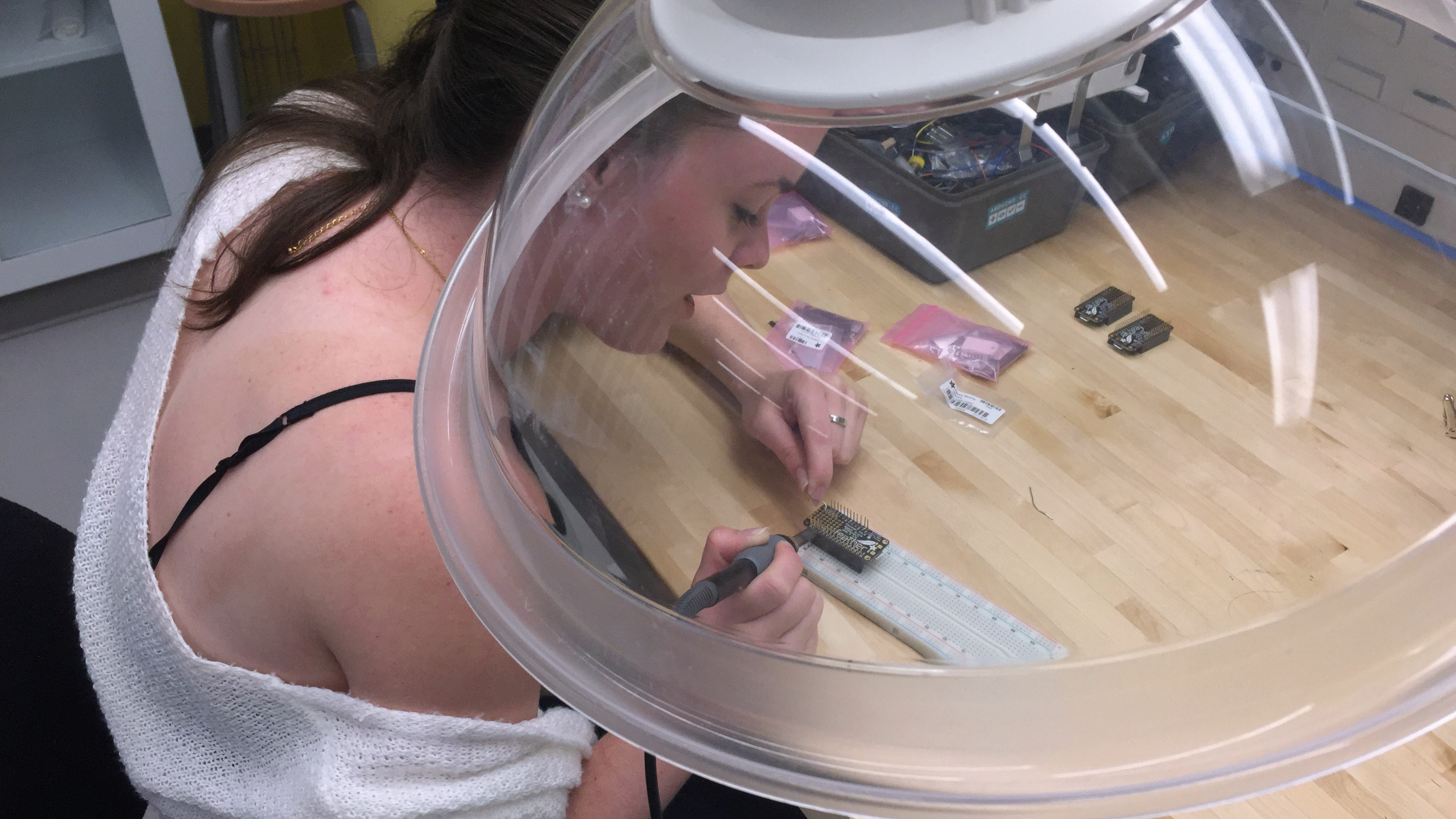 The two UMD colleges combine the best of Merrill's journalism training and the Info College's STEM data-management techniques to produce the next generation of data journalists, while students are offered all the perks that come with attending one of the world's top public research universities. 
Courses are offered both online and in person, with it being possible to complete the degree from anywhere. Students can complete the degree entirely virtually, in person or via a combination of the two. It is Merrill College's first degree available with an online-only option.
Journalists, information professionals, data reporters who want to take their skills to the next level and recent graduates will all find a home in the Master of Professional Studies in Data Journalism program.
More on the Master's in Data Journalism
Curriculum
Using both journalistic and scientific methods, student journalists and information professionals in the Data Journalism master's program learn to take their investigative chops to another level, and to make a difference with their data skills.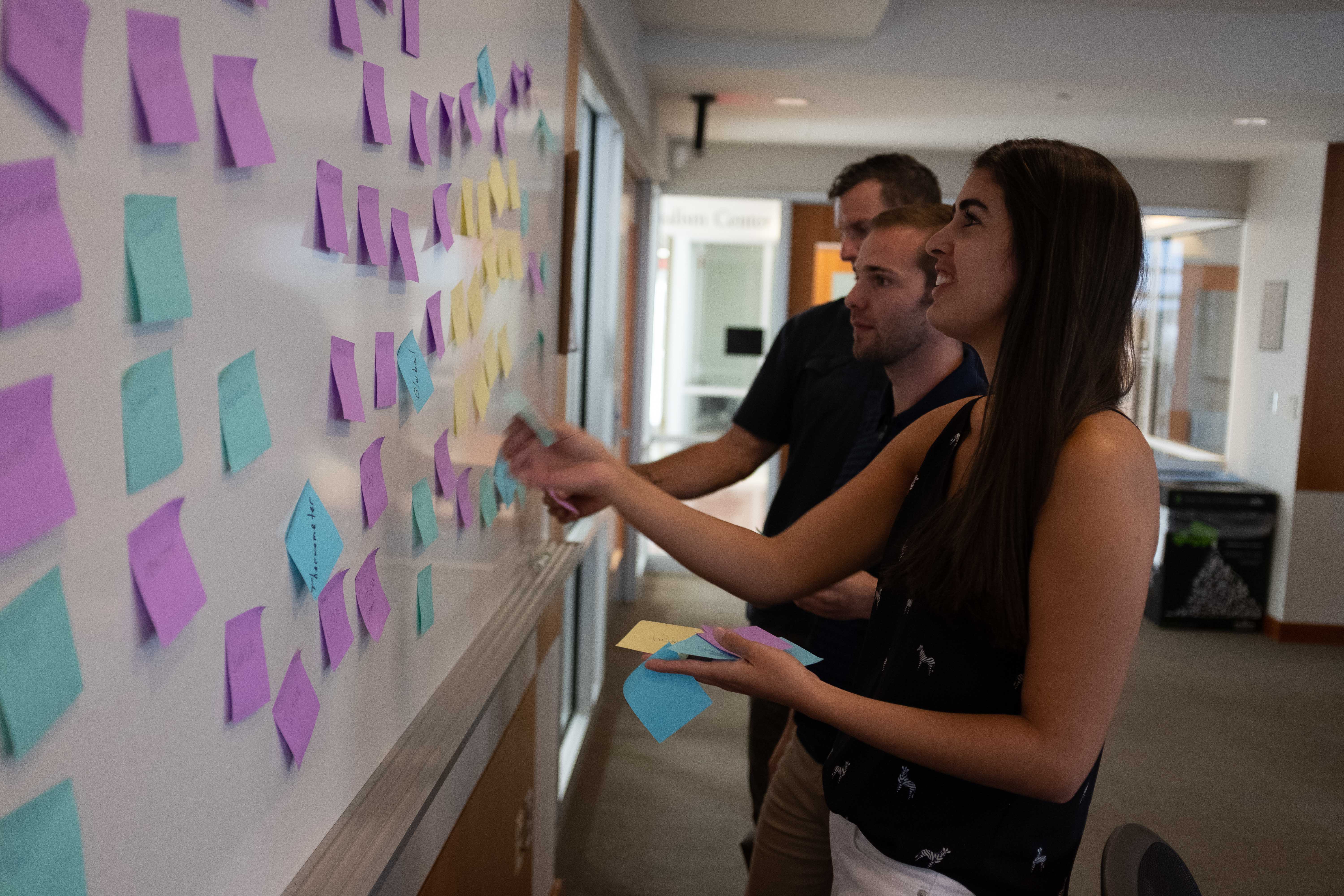 Students learn to responsibly leverage open data, results of public records requests, scraped (or otherwise automatically accumulated) data and acquired data in their assessment, evaluation and investigation of an issue.
The world-class faculties at Merrill College and the Info College prepare students to use open-source tools, application programming interfaces (APIs) and low-cost computing resources, and then use those resources to develop and visualize stories. 
Students apply what they learn by receiving real-world, hands-on experience with a capstone requirement, either within Merrill's Capital News Service, the UMD Howard Center for Investigative Journalism or at one of the Info College's many partner organizations.
JOUR652 Interactive Design and Development (3 credits) Conceptualize, wireframe, design and build responsive webpages using HTML, style sheets and other coding tools; work with open source interactive tools and JavaScript libraries to create charts, timelines and maps to tell stories.
JOUR702 Journalism Law and Ethics (3) An examination of the legal rights and ethical problems and constraints of mass media, including libel, privacy, copyright, monopoly and contempt.
JOUR772 Data Journalism (3) A practical, skills-based course in the basics of modern data journalism, data analysis and data storytelling. Students will learn to use data programming, statistical analysis, visualization tools and investigative reporting techniques to unearth key facts, patterns and proof in storytelling.
JOUR773 Computational Journalism (3) Designed to teach the application of computational methods in journalism and reporting. The methods include natural language processing, visualization, and web data mining. The course will also cover the necessity and impact of journalistic ethics in designing computation solutions.
INFM600 Information Environments (3) An exploration of various models and methodologies used to capture and deploy internal and external information and knowledge in a number of settings; organizational analysis in terms of information creation, flow, sharing, conservation, and application to problem solving; internal and external influences on the management of information and knowledge; various information flows; information management in a variety of settings.
INST616 Open Source Intelligence (3) An introduction to Open Source Intelligence (OSINT) for Information Professionals. For the purposes of this course, OSINT is defined as the use of free, publicly available online sources to gather information about people, organizations/groups, places, businesses, activities/events, and capabilities. Collected information is used to conduct analysis or reach conclusions with estimated level of certainty. Students will learn basic and advanced techniques for using search engines, people directories, social networks, location-based services, images and videos, public records, domain analytics, documents, archives, and other sources. Throughout the modules, data quality and validation procedures will be key topics. Professional applications of the skills taught are extensive and include libraries, law offices, journalism, human resources, competitive intelligence, law enforcement, opposition research, government agencies, ethical hacking and many more.
INST627 Data Analytics for Information Professionals (3) Skills and knowledge needed to craft datasets, perform quantitative and qualitative analyses, and develop information resources that bridge the gap between raw data and decision makers' needs.
INST737 Introduction to Data Science (3) An exploration of some of the best and most general approaches to get the most information out of data through clustering, classification, and regression techniques.
INST754 Data Integration and Preparation for Analytics (3) Provides a comprehensive overview of the end-to-end processes for acquiring, ingesting, managing, cleansing, transforming and integrating data sources for the purposes of reporting and analytics. Concepts include data acquisition, data streaming, data staging, standardization, data quality, concept and metadata harmonization, transformation, and data modeling. Students will learn how ingested data sets can be transformed, integrated and prepared for analytical use.
INST762 Visual Analytics (3) Visual analytics is the use of interactive visual interfaces to facilitate analytical reasoning. In essence, visual analytics is based on the--not uncontroversial--idea that humans and computers working alone are insufficient for the data challenges of today and tomorrow, and that effective synthesis of both humans and computational algorithms are needed to create human-in-the-loop systems. Thus, visual analytics bridges human-centered disciplines such as visualization and human-computer interaction with computation-centered disciplines such as machine learning, probabilistic methods, and knowledge discovery. The course contents will include both theoretical foundations of this interdisciplinary science as well as practical applications of integrated visual analysis techniques on real-world problems.
One of the following:
JOUR625 Advanced Capital News Service Bureau (6) Advanced journalism training. Students report as part of College's Capital News Service program.
JOUR655 Advanced Online News Bureau (6) Advanced online journalism training. Students work as online reporters, editors and producers for a news site. Students also package copy from the print and broadcast news bureaus.
INFM737 Information Management Capstone Experience (3) The Information Management Capstone Experience I and II are the culminating experience of the Master of Information Management program, taken in the students final two semesters. The capstone experience provide students with the opportunity to integrate and synthesize the knowledge and skills acquired throughout their MIM course work while working in a real world Information Management project. These courses must be taken in succession.
Howard Center for Investigative Journalism Capstone Semester
For More Information
Alexander Pyles
Associate Dean, Academic Affairs; Director of Master's Program; Director, Capital News Service Audience Engagement Bureau; Lecturer