Multimedia Certificate
The industry is changing. Your skills should change, too.
Our Graduate Certificate of Professional Studies in Multimedia Journalism teaches the skills most in demand today for communication professionals in news organizations, nonprofits and business.
The 12-credit, four-course graduate certificate program is designed for working professionals and blends practical training in video, audio, photography, social media and interactive web publishing with the critical application of editorial, ethical and legal principles in digital media.
Built For Working Pros
Classes meet on Saturdays during the fall and spring semesters, so there's no conflict with work schedules.
Classes may be taken individually over a two-year period, or two at a time, enrollment permitting.
No GREs are required. Simply submit official undergraduate transcripts, a resume or CV, and a brief statement of purpose through the online application.
Completion of all four courses provides media professionals with a strong understanding of digital communication, including the fundamentals of web production, shooting and editing photos, video and audio, and use of mobile and social media tools. In addition, a media entrepreneurship class guides students through the steps of researching and pitching a startup digital business that could operate within an existing company or as a new enterprise.
Full-time University of Maryland employees qualify for full tuition remission.
Need more? Merrill College also offers full-time master's degree programs. In fact, you can apply up to three of the four certificate classes toward a master's degree.
Fall Semester 2023 Courses:
One fall semester class (JOUR 604) will be taught in a blended format, partly online (on Zoom and a college ELMS site) and partly in person at Knight Hall. The other class (JOUR 652) will be taught fully online, with a combination of synchronous and asynchronous sessions.
JOUR604, section PCJ1:

I

ntroduction to Multimedia Skills for Graduate Certificate Programs

,

taught Saturdays during the 8:30 a.m. to 12:15 p.m. block, with blended learning. (Some class sessions will be taught on campus in Knight Hall, in Room 1101, and some will be online.) 

Instructor: Adjunct Lecturer Nicole Munchel,

a freelance photojournalist at The Baltimore Sun Media Group who also teaches at the University of Baltimore.

 

This course examines the basics of producing and editing digital photos, video and audio for news. Topics include framing, lighting and other aspects of composition; sequencing, using wide, medium and tight shots; and ethical considerations when collecting sound and visuals. 

Students will be loaned camera equipment by the college. The Adobe software suite is made available by the university

JOUR652, section PWJ1:

Interactive Design and Development, taught Saturdays online during the 1:30 p.m. to 5:15 p.m. block, with synchronous and asynchronous sessions. Instructor: Adjunct Lecturer Chris Cioffi, data journalist and congressional reporter for Bloomberg Industry Group.

Students in this class will

conceptualize, wireframe, design and build responsive web pages using HTML, style sheets and other coding tools; and work with open-source interactive tools and JavaScript libraries to create charts, timelines and maps to tell stories. 

The Adobe software suite is made available by the university.
Spring Semester 2023 Courses:
Both spring semester classes will be held partly online (on Zoom and a college ELMS site) and partly in person in Knight Hall on 12 Saturdays in 2023, starting on Jan. 28 and ending May 6. There are no synchronous classes on March 25 (spring break) or April 8 (Easter/Passover weekend), although teachers may assign readings or homework. Both classes will have synchronous sessions during the class hours listed — as well as work that students will complete independently. 
JOUR657, section PCJ1: Social Media Content Creation, Audience Engagement and Analytics, Saturdays during the 8:30 a.m. to 12:15 p.m. block. When on campus, class meets in Room 2105 Knight Hall. Instructor: Associate Professor Ronald Yaros. 

This class will provide students with an overview of social media best practices for journalists and will work to develop their skills in social content creation, audience engagement, sourcing and verification, and analytics. By the end of this course, students will have the practical skills needed to manage a social media account for themselves or contribute to the management of a news organization's social media presence.

JOUR455, section PCJ1: Media Entrepreneurship, Saturdays during the 1:30 p.m. to 5:15 p.m. block. When on campus, class meets in Room 3202 Knight Hall. Instructor: Adjunct Lecturer Eric Ulken, a product director at USA Today Network | Gannett, and a digital strategy consultant and coach.

Basic business and entrepreneurship concepts will be covered, and the class will explore how technology is transforming the business of media. Students develop and pitch ideas for media businesses, learn startup basics, do exercises in internet advertising and business plan analysis, use social networks and other digital communication tools, and perform other hands-on exercises in business development and presentation.
For More Information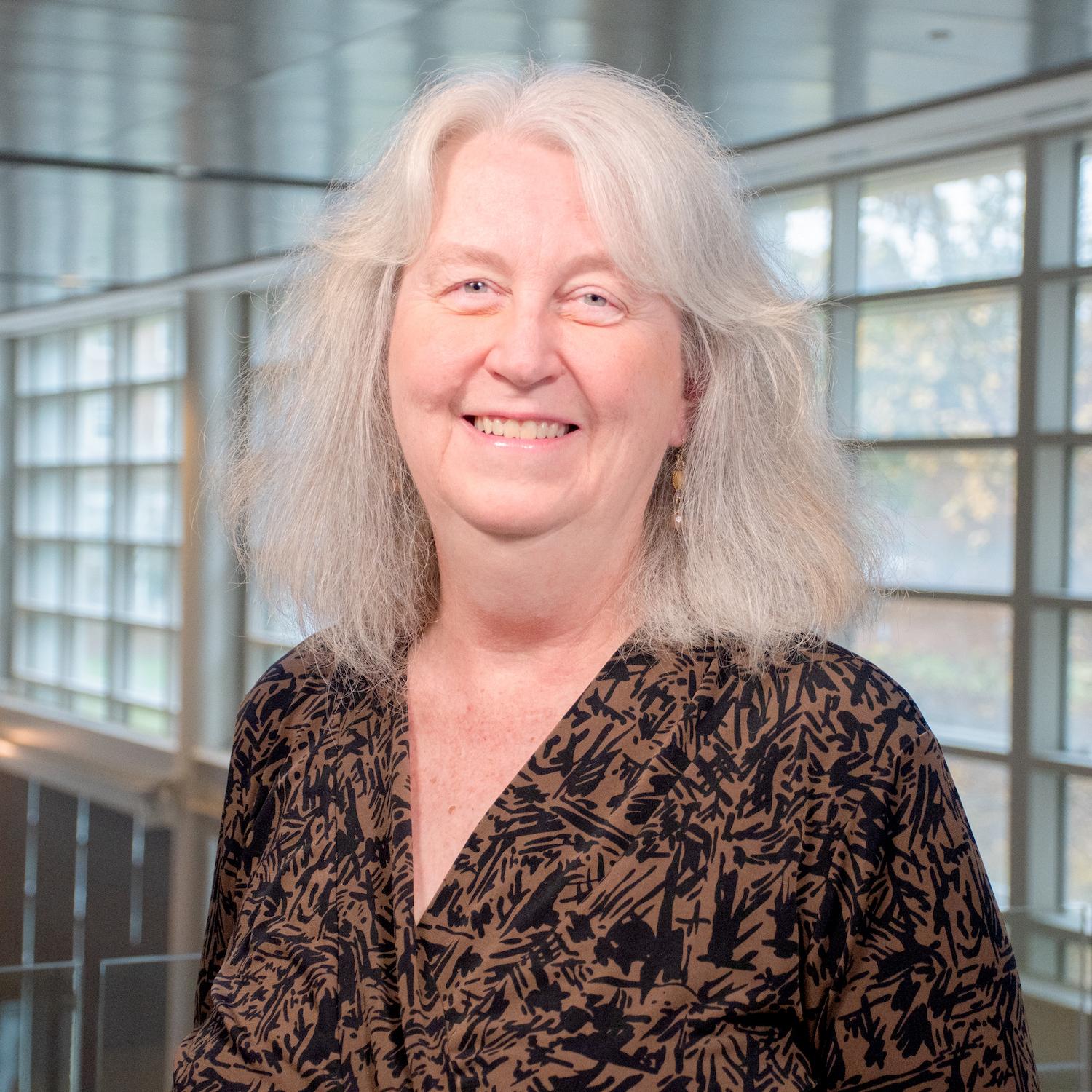 Chris Harvey
Director of Assessments; Director of the Graduate Multimedia Certificate Program; Principal Lecturer
Alexander Pyles
Associate Dean, Academic Affairs; Director of Master's Program; Director, Capital News Service Audience Engagement Bureau; Lecturer