Chris Harvey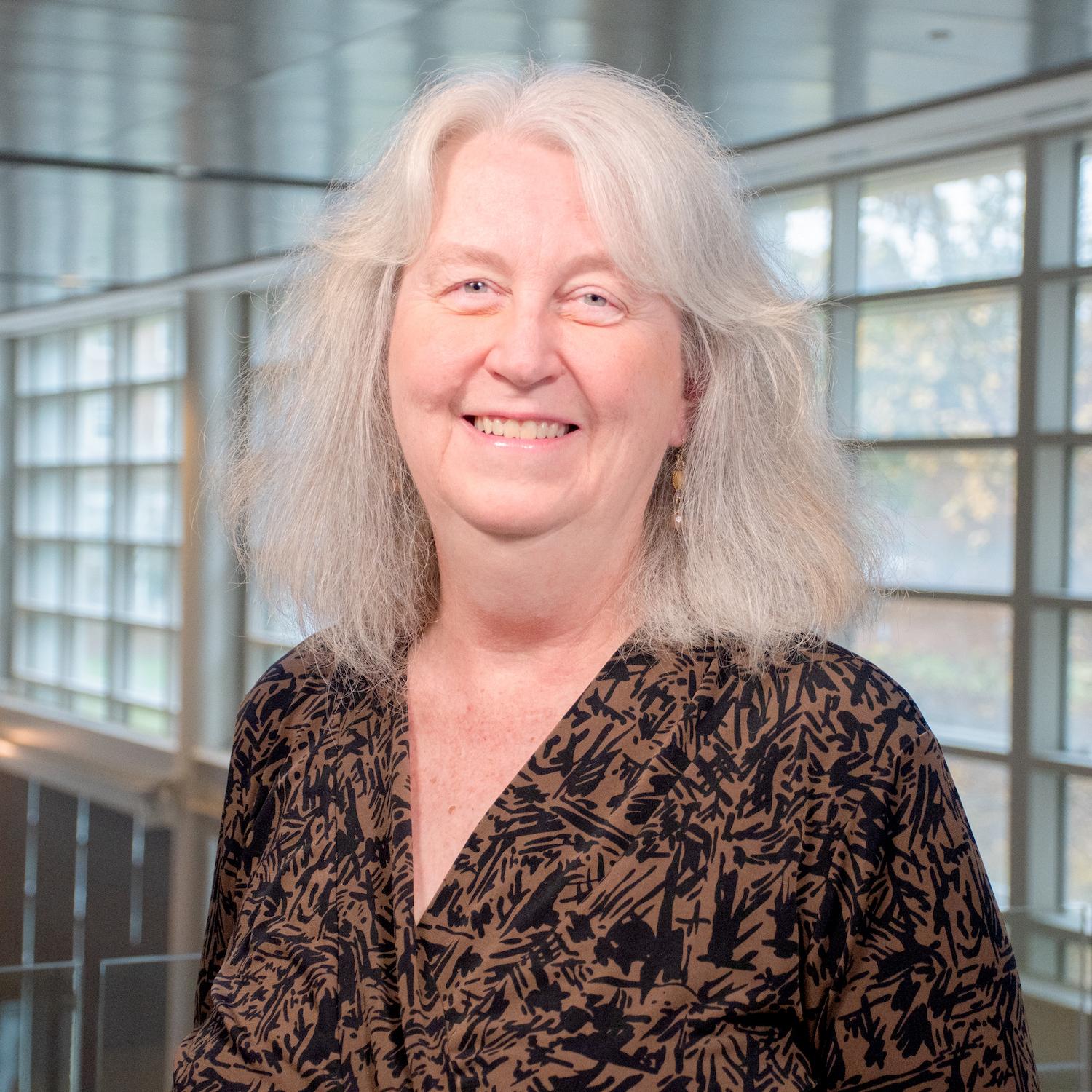 Chris Harvey
Director of Assessments; Director of the Graduate Multimedia Certificate Program; Principal Lecturer
Chris Harvey has worked as digital editor for The Washington Post, a magazine managing editor, a political reporter and a journalism teacher. 
In her earliest positions at the Philip Merrill College of Journalism, she directed the student-staffed Capital News Service bureaus in Annapolis and Washington, and launched and directed the multimedia news bureau in College Park. She currently serves as director of assessments (helping to oversee curriculum development), oversees a weekend graduate multimedia certificate program, and teaches courses in reporting and editing.
Harvey, who graduated with honors in 1980 with a B.S. degree from the College of Journalism, spent the first 12 years of her career reporting on local, state and national politics for publications in the Washington metropolitan area, including The Washington Times. She returned to the college in 1992 to edit and direct the Annapolis and Washington CNS bureaus. In the mid-1990s, she was hired part time and later full time at The Washington Post's digital newsroom in Northern Virginia, where she worked as a Metro editor overseeing breaking news and digital projects.
She returned to the college in 1998 to serve as the managing editor of American Journalism Review, a national magazine that reported on the news industry. But two years later, she shifted back to teaching full time. She built a multimedia newsroom and launched a website in 2001 fed by student stories, which she edited and directed for 10 years as part of the Capital News Service program. The site and its stories won numerous national and regional awards. She also created courses in web production and multimedia storytelling, for both undergraduate and graduate students.
For two summers, in 2009 and 2010, Harvey worked as managing editor of the award-winning News21 multimedia projects at the University of Maryland, funded by grants from the Carnegie-Knight Initiative on the Future of Journalism Education: Bay on the Brink and The New Voters. She later taught health reporting capstone classes in a partnership with the nonprofit Kaiser Health News; students reported on the prevalence of teen athlete concussions and the wide-ranging impacts of moving mentally ill patients out of institutions without the necessary support. Those projects were published on CNS.
She currently serves as director of assessments for the college and helps to recruit and oversee part-time faculty teaching reporting and editing courses. In addition, she oversees a weekend multimedia certificate program for master's students. She chaired the graduate curriculum subcommittee that crafted a curriculum overhaul approved by the faculty in 2011, and more recently chairs the full committee, working with the associate dean on updates to curriculum. Harvey was appointed to the rank of principal lecturer in 2023.
Besides her work at American Journalism Review, The Washington Post and The Washington Times, Harvey has freelanced for Congressional Quarterly's "Politics in America." For more information, see her LinkedIn and Twitter pages.
Expertise
Reporting and editing for websites, social media, magazines and newspapers.
Affiliations
Member of the Online News Association and the Maryland-Delaware-District of Columbia Press Association
Contact
B.S., University of Maryland