Sarah Oates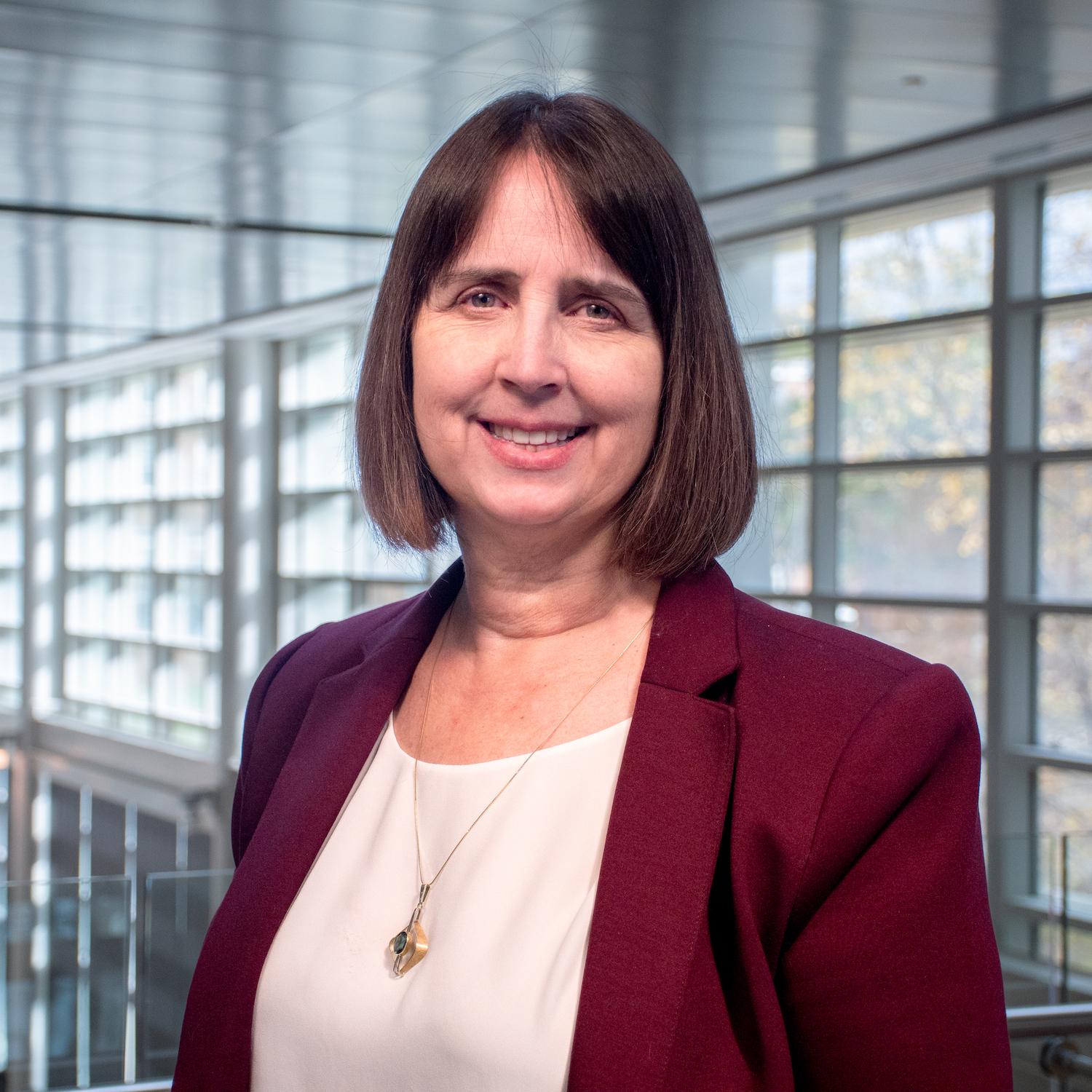 Sarah Oates
Professor; Senior Scholar
Sarah Oates is a scholar in the field of political communication and democratization. A major theme in her work is the way in which the traditional media and the internet can support or subvert democracy in places as diverse as Russia, the United States and the United Kingdom. Oates also is the research director for the college and an affiliate professor in the UMD Department of Communication.
Oates has published many books, articles, chapters and papers on topics including how the internet can challenge dictatorship, how election coverage varies in different countries and how national media systems cover terrorism in distinctive ways. One of her most recent books, "Revolution Stalled: The Political Limits of the Internet in the Post-Soviet Sphere" (Oxford University Press), found faint hope for online mobilization in Russia. She teaches undergraduates, graduates and supervises doctoral dissertations in digital politics, political communication and journalistic norms. Her current work examines how political messages travel through media ecosystems, analyzing why some stories gain more attention than others from audiences. This includes work on how Donald Trump gained huge public attention via the media in the 2016 election. Click here to download.
Before embarking on her academic career, Oates was a journalist who published in outlets ranging from the Orlando Sentinel to The New York Times. She has lived, studied and worked in Scotland and Russia. You can view more about her work and download selected work at www.media-politics.com. You can follow her on Twitter @media_politics. She frequently comments on politics for the BBC.
Expertise
Digital protest, social media and politics, internet, media freedom, media and authoritarianism, journalists at risk, elections (particularly Russia, British, U.S.), terrorism coverage, media in cross-national perspective, Russian politics
Research Interests
Media and democratization, especially the role of the internet in nonfree states. Elections and campaigns in the U.S., Russia and United Kingdom. Media and crisis, in particular the framing of terrorist threat.
Selected Publications
Books
"Revolution Stalled: The Political Limits of the Internet in the Post-Soviet Sphere." 2013. Digital Politics series at Oxford University Press. ISBN 978-0199735952
"Terrorism, Elections, and Democracy: Political Campaigns in the United States, Great Britain, and Russia" (with L.L. Kaid and M. Berry). 2009. New York: Palgrave Macmillan ISBN 978-0230613577
"Introduction to Media and Politics." 2008. London: SAGE. ISBN 978-1412902625. Translated into Chinese
"Television, Democracy and Elections in Russia." 2006. London: RoutledgeCurzon. ISBN 0415381347
"The Internet and Politics: Citizens, Voters and Activists" (co-edited with D. Owen and R.K. Gibson). 2006. London: Routledge. ISBN 041534784X
Articles and Book Chapters
Regina Smyth and Sarah Oates. 2015. Mind the Gaps: Media Use and Mass Action in Russia. Europe-Asia Studies 67(2): 285-305.
Glasnost 2.0. 2014. Democratizatsiya: The Journal of Post-Soviet Democratization 22 (2): 277-293.
Russia's Media and Political Communication in the Digital Age. 2014. In Stephen White, Richard Sakwa, and Henry Hale (eds.) Developments in Russian Politics 8. Durham, NC: Duke University Press. ISBN-13: 978-0822358121.
Towards on Online Bill of Rights. 2014. In Luciano Floridi (ed.) The Onlife Manifesto: Being Human in Hyper-Connected Era. London: Springer. ISBN-13: 978-3319040929.
Political Challengers or Political Outcasts?: Comparing Online Communication for the Communist Party of the Russian Federation and the British Liberal Democrats. 2012. Europe-Asia Studies 64(8): 1463–1488.
Post-Soviet Political Communication. 2012. In H. Semetko and M. Scammell (eds.) The SAGE Handbook of Political Communication: 461-471. ISBN-13 978-1847874399
Going Native: The Value in Reconceptualizing International Internet Service Providers as Domestic Media Outlets (2011). Philosophy & Technology 24 (4): 391409. DOI: 10.1007/s13347-011-0045-4
Media and Political Communication (with G. McCormack). 2009. In S. White, R. Sakwa, and H. Hale (eds.) Developments in Russian Politics 7. Basingstoke: Palgrave. ISBN 978-0230224490
The Neo-Soviet Model of the Media. 2007. Europe-Asia Studies 59(8): 1279-1297.
Comparing the Politics of Fear: The Role of Terrorism News in Election Campaigns in Russia, the United States and Britain. 2006. International Relations 20(4): 425-437.
A Spiral of Post-Soviet Cynicism: The First Decade of Political Advertising in Russia. 2006. In L.L. Kaid and C. Holtz-Bacha (eds.) Handbook of Political Advertising. London: SAGE: 309-324. ISBN 978-1412917957
Affiliations

Visiting Professor, Mohyla School of Journalism, National University of Kyiv-Mohyla Academy (Ukraine)
Contact
B.A., Yale University
M.A., Emory University
Ph.D., Emory University