We want to spend quality time with you! The University of Maryland Philip Merrill College of Journalism's student ambassadors are looking forward to spending a brief moment with you to tell you more about their experience at Merrill College and to learn more about you.
We want you to feel a part of our community TODAY! Schedule your session with an ambassador of your choosing below. All ambassadors are listed with their home state/country and expected graduation year.
Auzinea Bacon – Maryland, '24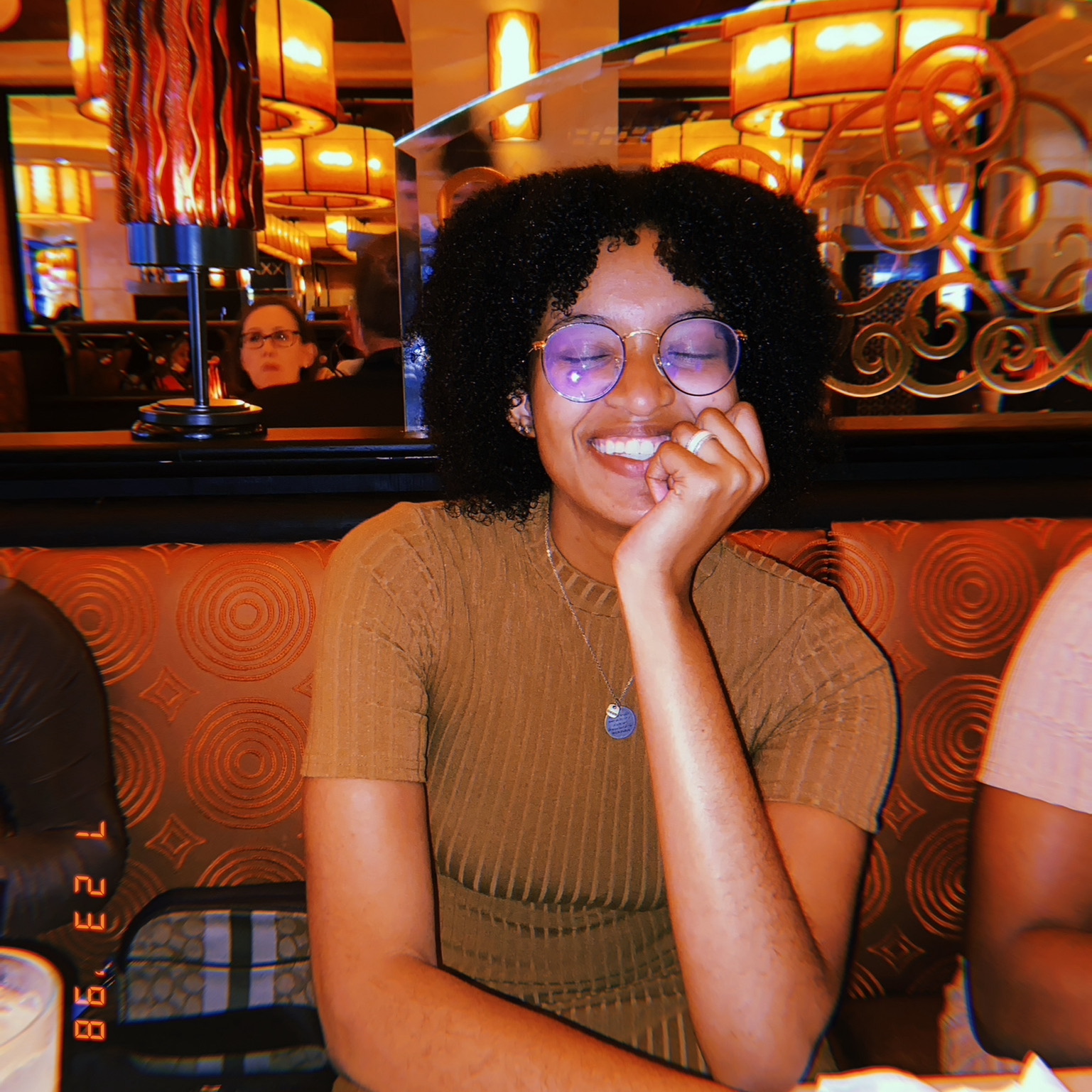 Auzinea is a sophomore, from Maryland, at the Philip Merrill College of Journalism. After completing packages for her high school daily news show, Auzinea decided to take her journalism studies to the next level by applying to and attending our program. Amid the pandemic and remote learning, Auzinea has been able to get involved around campus. She is the co-managing editor for The Black Explosion, is a staff writer at The Diamondback, and was a reporter and copy editor for WMUC News.
Courtney Cohn – Maryland '23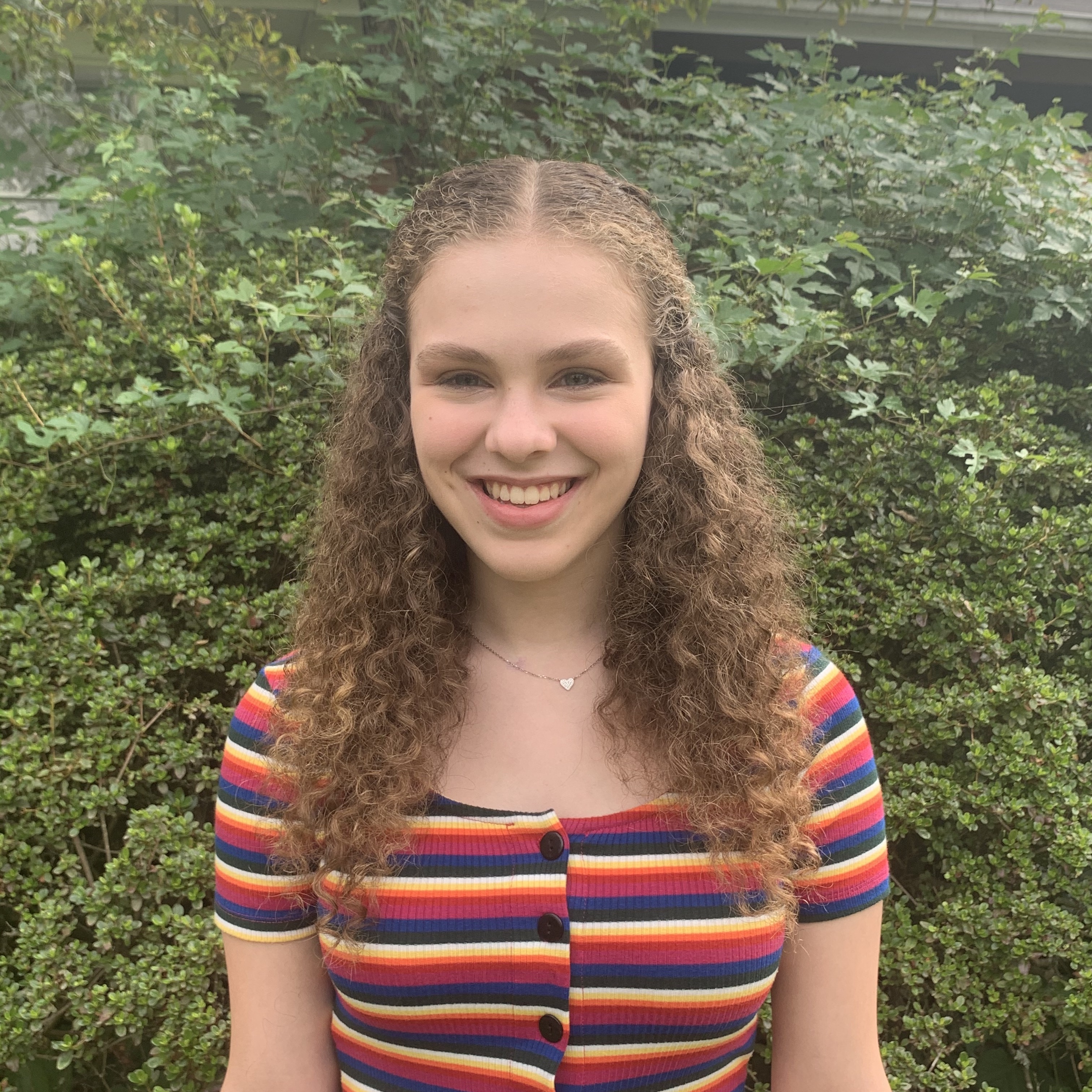 Courtney is a junior Journalism, and Government and Politics double major, and she is from Rockville, Maryland. Courtney is interested in pursuing political journalism and investigative journalism. She serves as a copy editor on The Diamondback, where she previously served as a columnist. She also previously worked as a features editor on Mitzpeh and a staff writer for The Campus Trainer. Courtney loves Merrill because it is giving her such valuable experience for her future career. She has taken and will take classes in many different areas of journalism, such as photography, videography, news writing and coding. These diverse experiences will make Courtney stand out when applying for jobs and allow her to explore her interests. Courtney also appreciates that Merrill professors have such impressive experience as working journalists, for such major publications as The Washington Post and The Baltimore Sun. In addition to their expertise, the professors genuinely want to build relationships with their students and make them better journalists. Merrill creates an amazing community for aspiring journalists.
Shane Connuck – New Jersey '23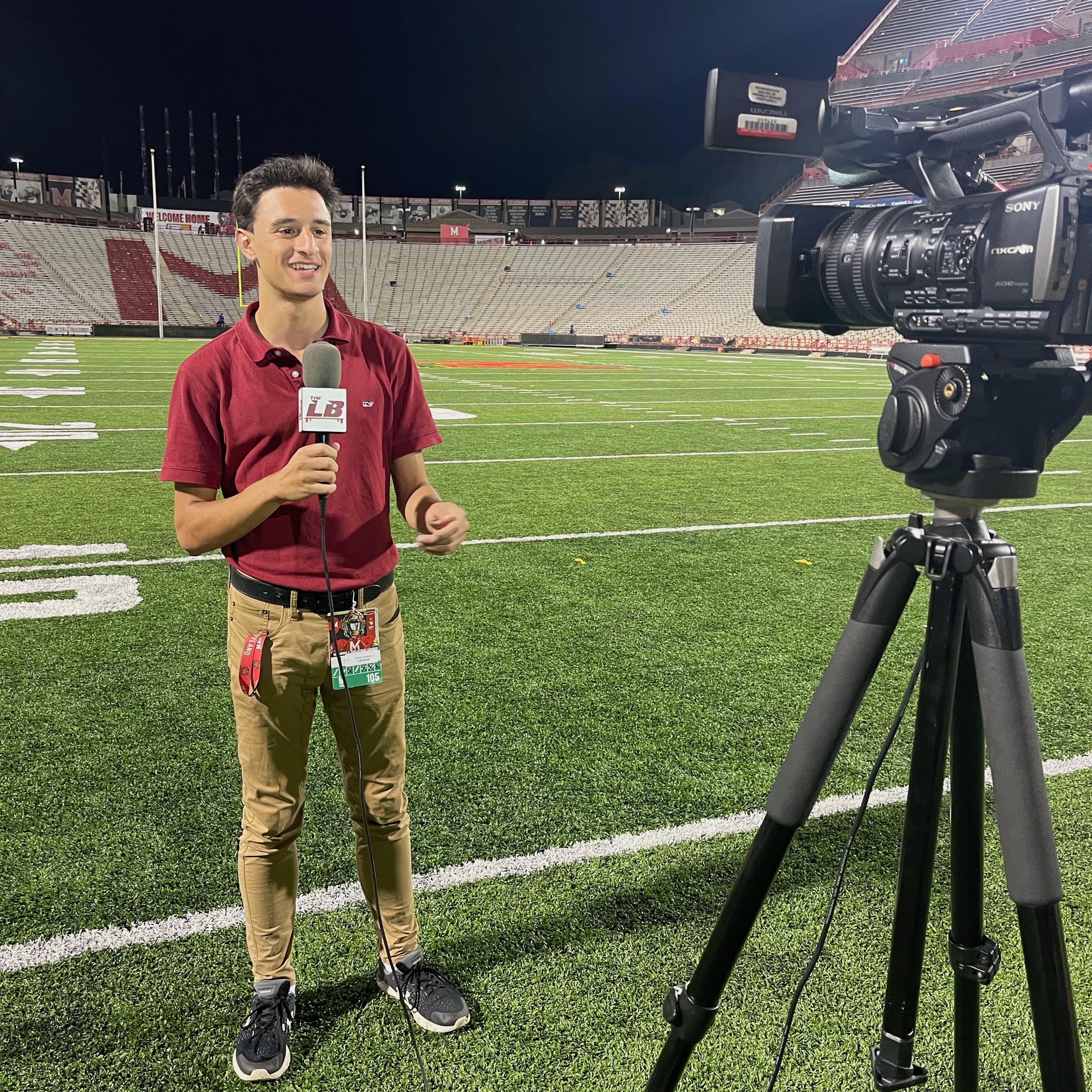 Shane Connuck is a junior from Randolph, New Jersey. Shane is very involved with sports journalism on campus and back home. He announces play-by-play for a variety of University of Maryland sports for Big Ten Network+ and WMUC Sports, and calls baseball games for Maryland Baseball Network. Shane also is a senior producer and broadcast reporter for The Left Bench TV, and is the UMD field hockey beat writer for The Diamondback. Last summer, Shane held a communications internship with the Sun Belt Conference; and he could always be found covering high school sports for Morris Sussex Sports when he's home in New Jersey. Merrill College has been a tremendous place for Shane to pursue his sports broadcasting and journalism careers. He finds that its faculty members are always particularly approachable and nice while having a wealth of experience and knowledge about the field. And if you're into sports, there aren't many better places to be. Covering Big Ten sports has been an incredible, fun experience.
Sarah Elbeshbishi – Maryland '22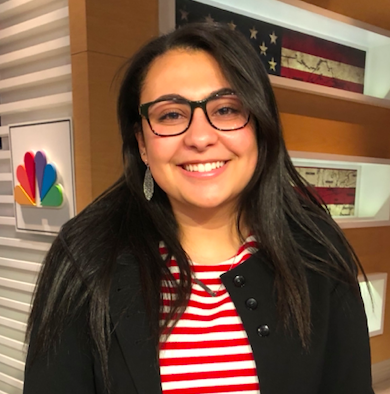 Sarah Elbeshbishi is a senior Journalism and Public Policy double major from Montgomery Village, Maryland. She has interned with USA TODAY as a part of both its Politics NOW and Congress teams, as well as at NBC for "Meet the Press." She is currently serving her second term as president for the university's chapter of the Society of Professional Journalists, making it her third year on the chapter's executive board. Sarah also is a copy editor for Stories Beneath the Shell, an on-campus publication.
Angel Gingras  – Maryland '24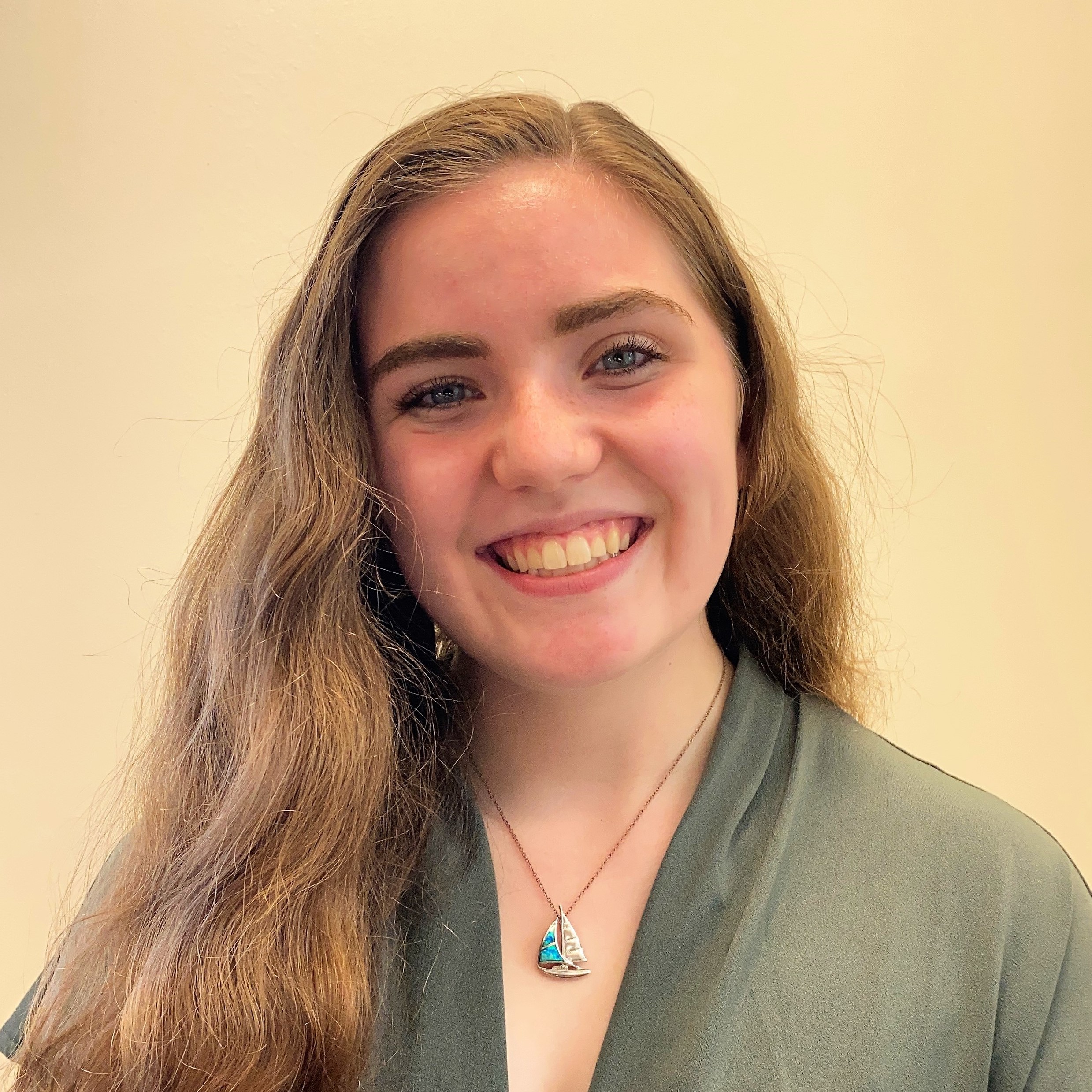 Angelique "Angel" Gingras is a sophomore at Merrill College and is from Calvert County, Maryland. She is a Journalism and History double major. Angel enjoys both broadcast and multiplatform reporting. She hopes to live in Washington, D.C., after college and wants to cover the political landscape. Some of her writing experience includes work with Bay Weekly, Homeland Security Today and Mitzpeh, an on-campus publication. She currently interns at The Washington Diplomat, covering the international and diplomatic community in Washington. Angel is excited to continue her education at Merrill College and gain valuable journalism experience in the D.C. area.
Kiersten Hacker – New York '24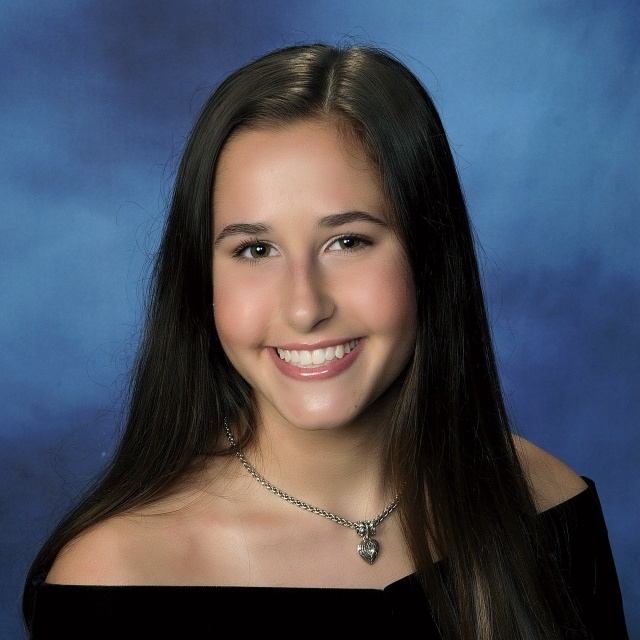 Kiersten Hacker is a sophomore from Long Island, New York, pursuing a degree in Journalism. She plans to focus on newspaper and online journalism, but is looking forward to exploring the many aspects of multimedia journalism in her time at Merrill College. Her interests include breaking news reporting, investigative reporting, reporting on political and social issues, and photojournalism. She is a reporter for the student publication Stories Beneath the Shell, which she joined in her first semester as a freshman. When she began her college search, she always felt the most welcomed by the students and staff at Merrill College. After attending lots of Zoom meetings, she knew Merrill College was the right choice because it presented the opportunity to explore many journalism pathways, experience unique opportunities such as internships in D.C. or work with the Howard Center for Investigative Journalism. And importantly, it was affordable. The ability to gain a "small-school feel" at Merrill while attending a large university appealed to Kiersten and she could not be happier with her choice. Entering college in the middle of a pandemic was quite a different experience, but the extremely hard-working and dedicated faculty at Merrill made the transition easier and more enjoyable.
Rachel Hunt – Arizona '22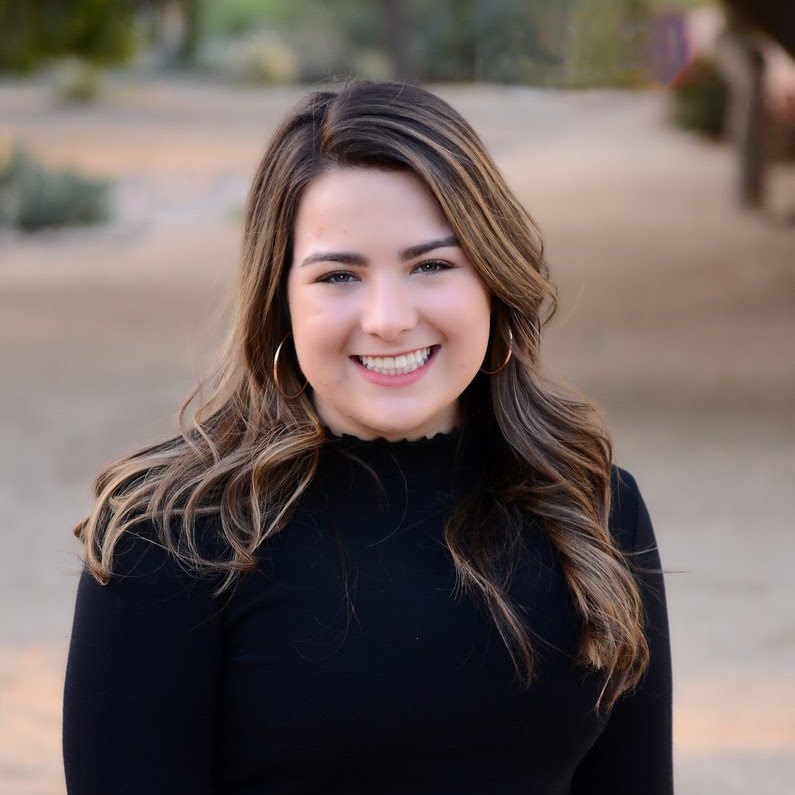 Rachel Hunt is a senior Journalism and Public Policy double major from Phoenix, Arizona. She specializes in audience engagement, digital strategy, and emerging-news products like newsletters. She's worked at The Diamondback, an independent student newspaper covering College Park and the University of Maryland, since her freshman year. There, she has worked as a staff writer, head engagement editor and director of digital strategy. She's also worked as a social-media intern for the UMD School of Public Policy and as a member of Capital News Service's digital bureau. She interned for The Arizona Republic this past summer as a digital-production intern through the Dow Jones News Fund, and is continuing on in the fall as an engagement intern. She chose Merrill because it is one of the best journalism programs in the country and she wanted to be close to Washington, D.C.
Hope Kahn – Maryland '23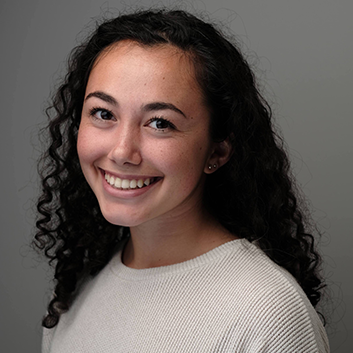 Hope Kahn is a junior Journalism major, and Nonprofit Leadership and Social Innovation minor interested in feature and news reporting. Originally from Ellicott City, Maryland, she chose Merrill because of the opportunities offered in the classroom and in the field. 
Katie Maher – New Jersey '22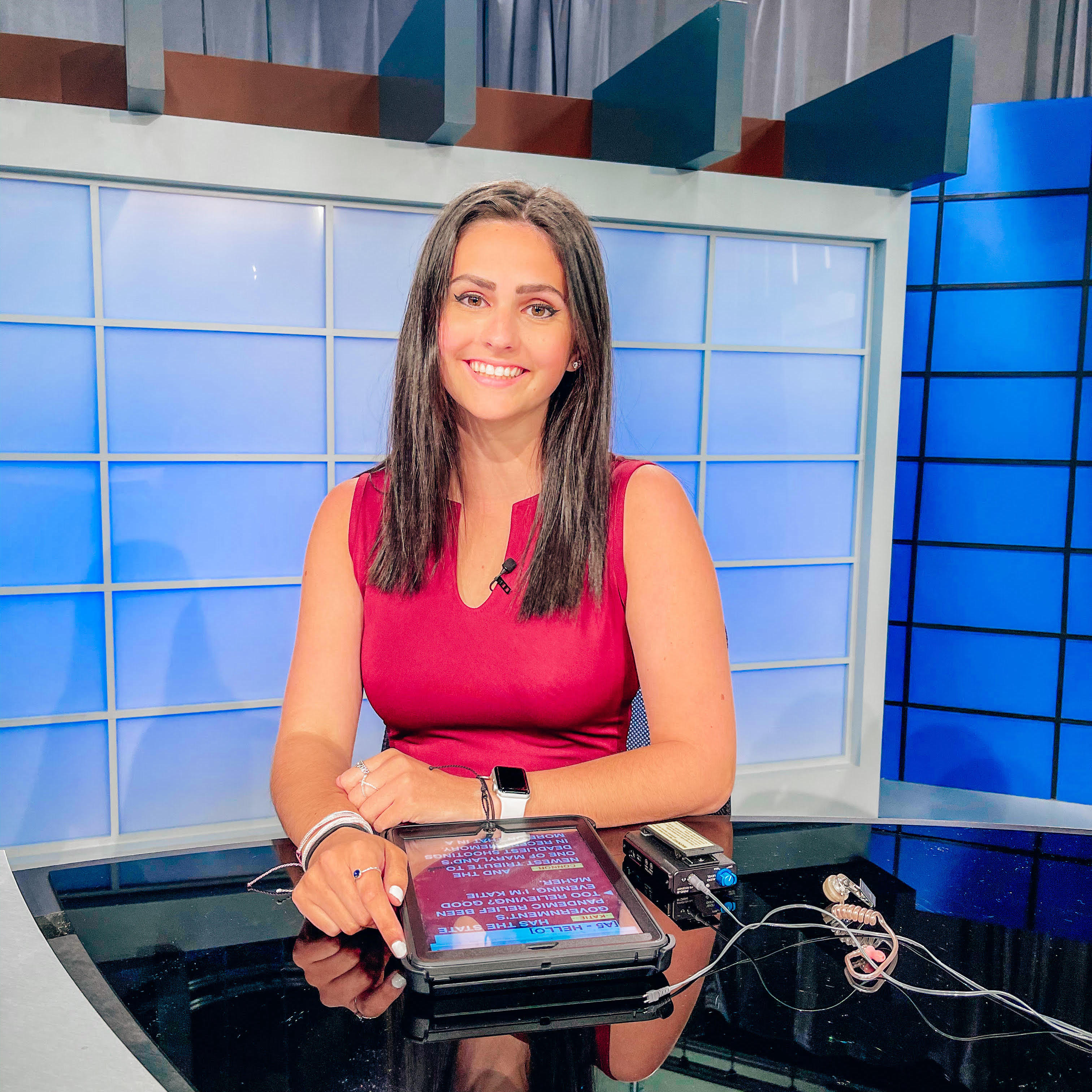 Katie Maher is a senior Journalism major from the Jersey Shore, focusing on sports broadcasting. She is the co-executive producer of The Left Bench TV, covering all things UMD sports. She is also a video reporter for SB Nation's Testudo Times' football and men's basketball beats. In Spring 2021, Katie was a full-time reporter and anchor for the Capital News Service broadcast bureau and is now a part-time sports anchor. She is also proud to be the president of the Association for Women in Sports Media at Maryland. This past summer, she interned with the Howard Center for Investigative Journalism as an audience-engagement journalist. Katie chose Merrill because she knew it would be the best place to pursue a career in sports broadcasting, and she wouldn't be the reporter she is today without the out-of-class opportunities and experiences she has had while at UMD. 
Jalyn Mathis – Georgia '24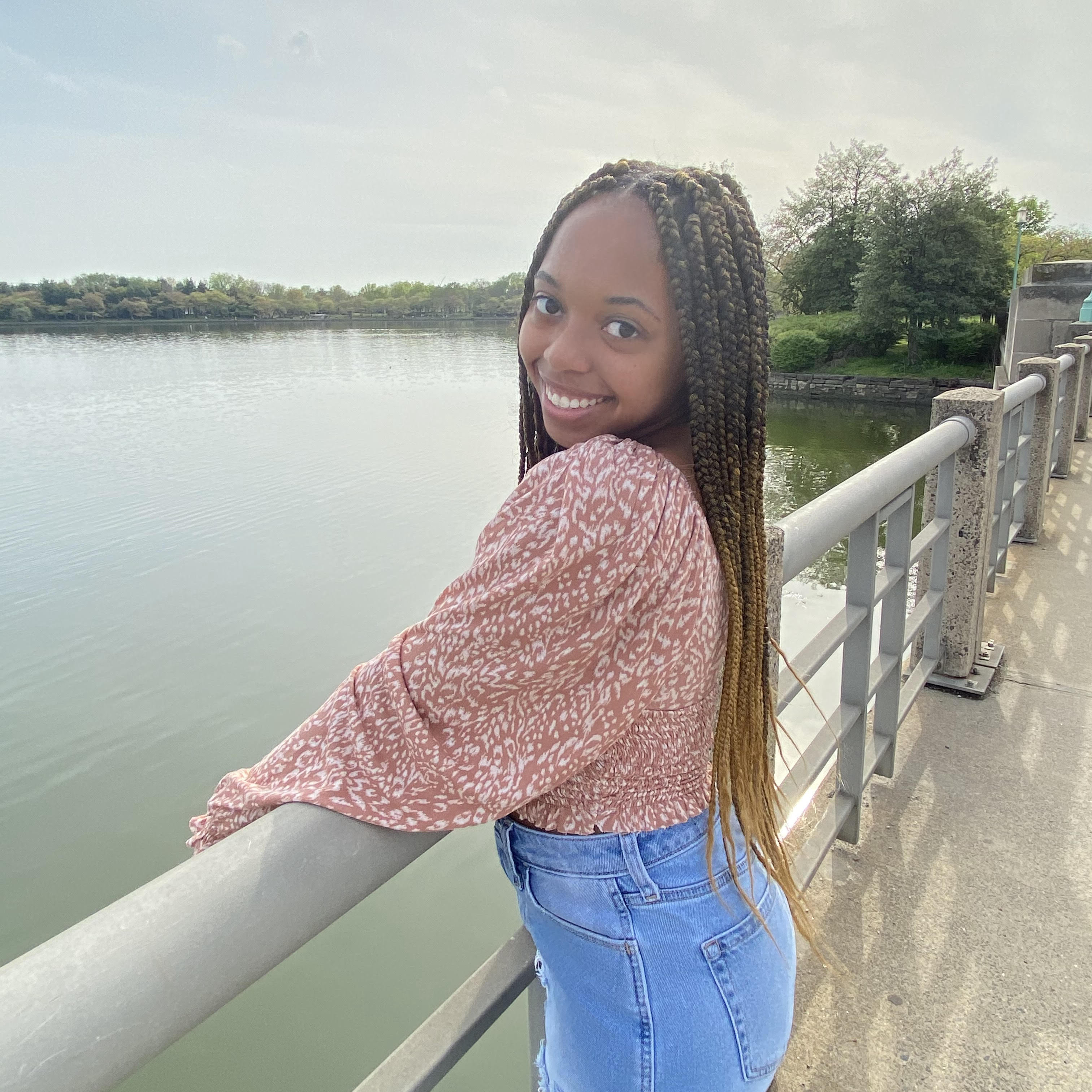 Jalyn is a sophomore at Merrill College who plans to use the flexibility of the journalism program to accomplish her dream of going to law school. Currently interested in investigative or broadcast journalism, Jalyn has found that it has been easy to immerse herself into the program and to soak up all the information the faculty throws at her. Knowing she would like to pursue law, Jalyn has not wasted any time by merging her law interest with her journalism education. She currently writes for many law organizations.
Kevin McNulty – Illinois '23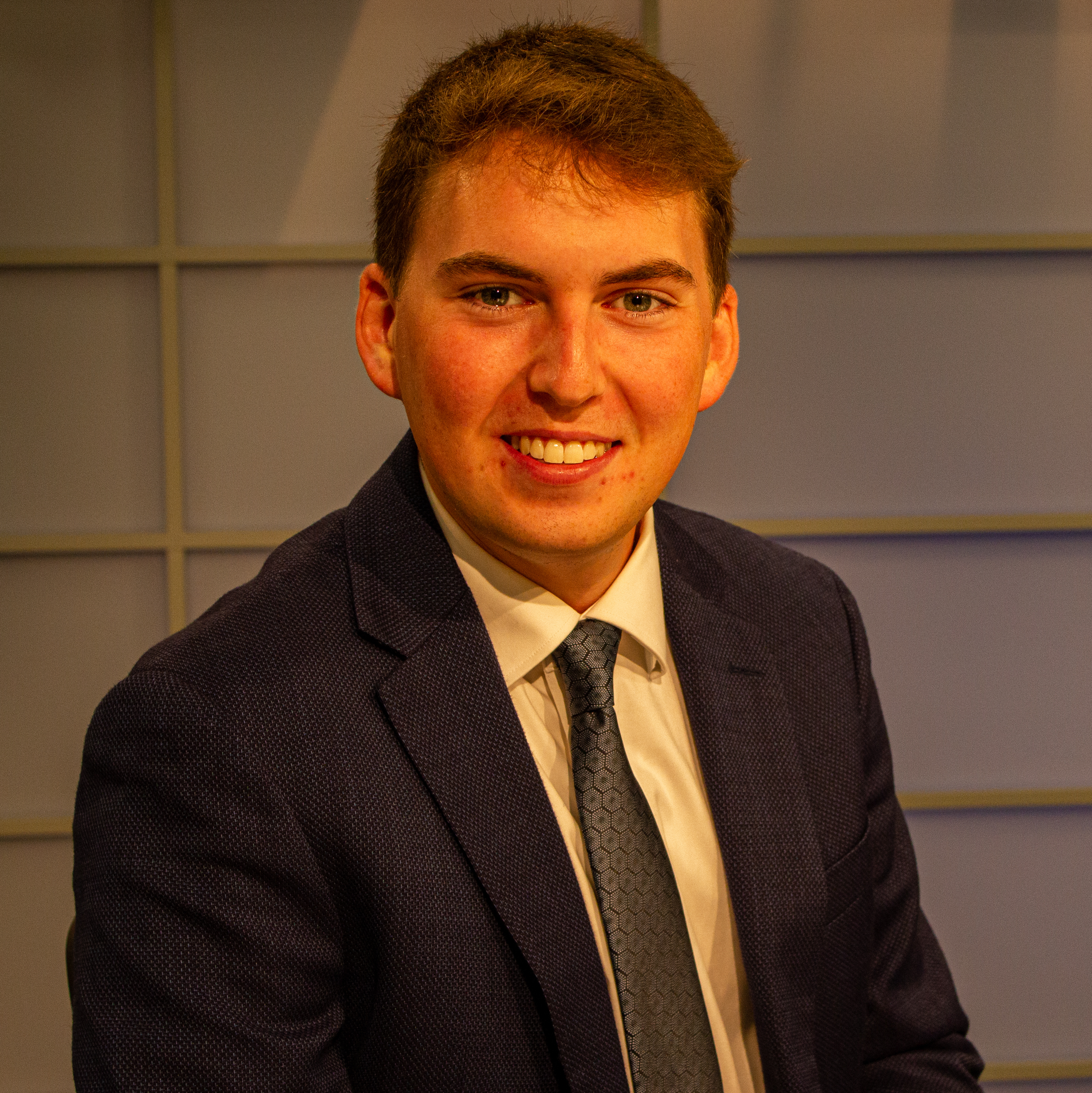 Kevin is a junior journalism major from Chicago, with a minor in Spanish. Kevin has a passion for sports journalism and has covered UMD athletics for multiple organizations in his two years on campus. He serves as an executive producer for The Left Bench TV, often producing video packages and anchoring its studio show. Kevin is the deputy sports editor at The Diamondback, where he covered Maryland men's lacrosse's run to the national championship game last season. He also does play-by-play commentary and creates graphics for WMUC Sports, UMD's student-run sports radio station. He has interned at SiriusXM College Sports, and this past summer, he contributed to a podcast series detailing the life and legacy of former UMD basketball star Len Bias. Kevin chose Merrill for the abundant opportunities offered to its students, especially in sports media, and he is excited to use the knowledge and skills he's learning in the professional world.
Steven Mehling – New York '22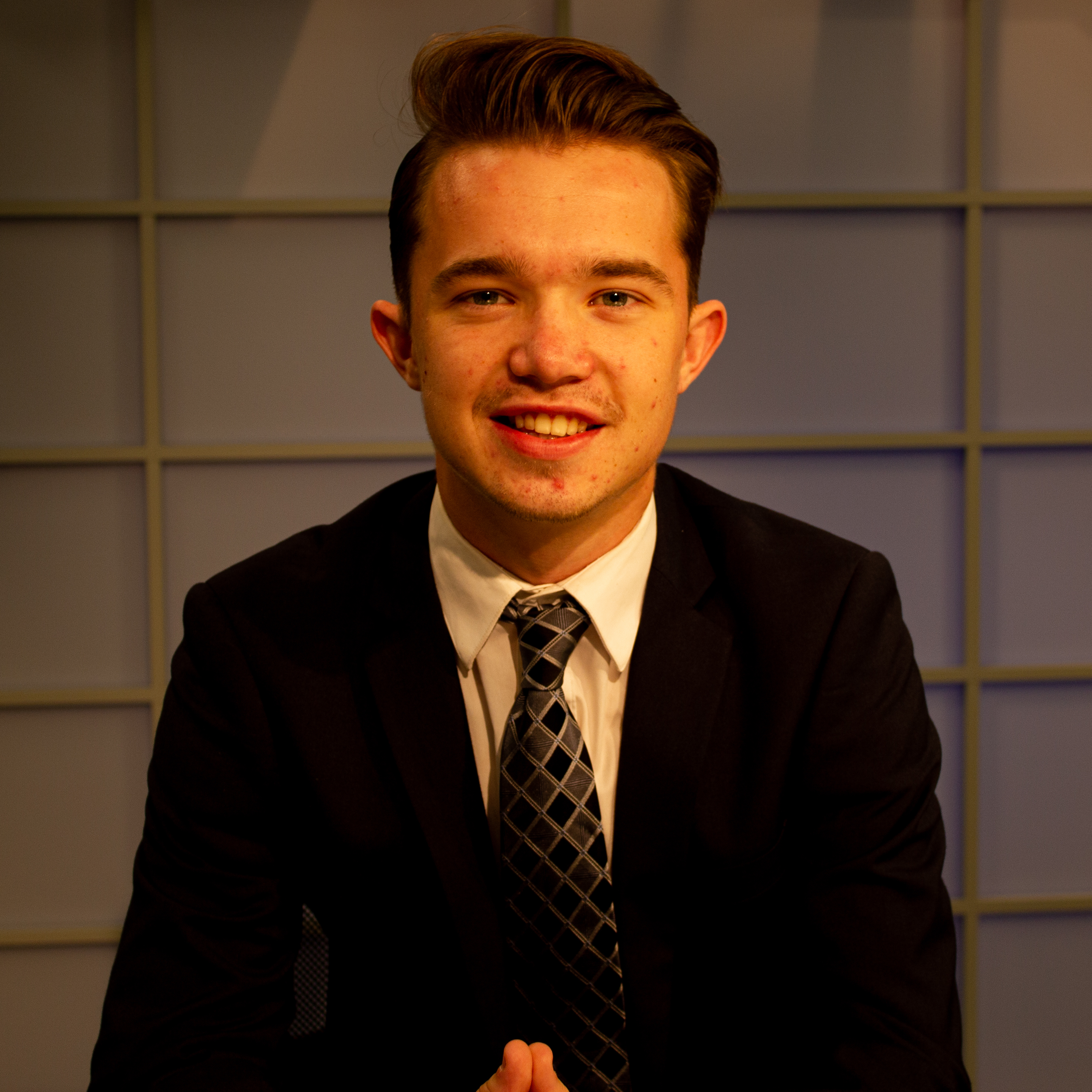 Steven Mehling is a senior Journalism major from Warwick, New York, focusing on television and sports broadcasting. He is a senior producer for The Left Bench TV, recapping and covering all things UMD sports. He is also a member of Big Ten Network's StudentU program, and currently works for BTN, TerpVision and Monumental Sports Network in Washington, D.C. This fall, Steven is also a reporter for Capital News Service, and in Spring 2021, he was a producer for CNS as well. In addition to all of the above, he manages to maintain a Music Performance minor and is vice president of one of UMD's top a cappella groups, DaCadence. Before coming to UMD, Steven attended Sacred Heart University in Fairfield, Connecticut, for his freshman year, before making the ultimate decision to come to Merrill. He chose Merrill not only because of its reputation but because he knew it would provide a well-balanced program to succeed in journalism. Steven knows if not for Merrill, he would not be the journalist he is today without the endless opportunities and experiences it has afforded him since his first day stepping on campus.
Colleen Neely – Maryland '22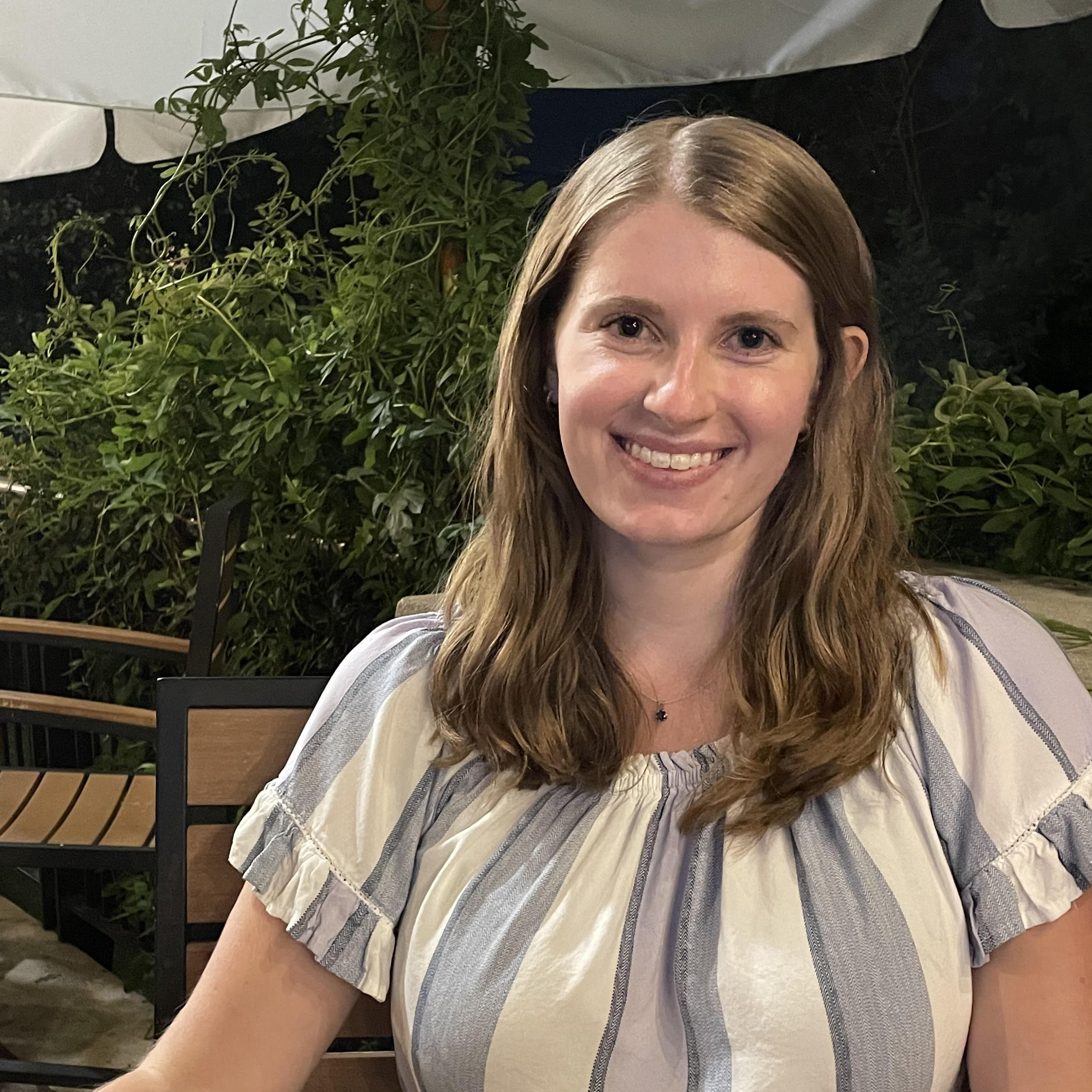 Colleen is a senior Journalism major and Global Terrorism Studies minor from Towson, Maryland. She has experimented in business reporting and is particularly interested in copy editing. Through the Dow Jones News Fund, Colleen had a Summer 2020 internship with the Baltimore Business Journal, where she focused on minority-owned businesses in Baltimore. Colleen serves as the copy desk chief for The Diamondback and works with the university's terrorism research center as a research assistant. Several years ago, she began looking at Merrill because she is an in-state student. However, Colleen was quickly impressed by Merrill's values, accomplishments and faculty. Merrill is a place full of people who work with students personally to see them succeed. The small class sizes guarantee that professors, who are some of the best journalists in the country, know you individually. Merrill's proximity to Washington, D.C., also ensures all students have access to incomparable opportunities. Colleen said yes to Merrill almost four years ago and she never looked back.
Lauren Rosh – New York '22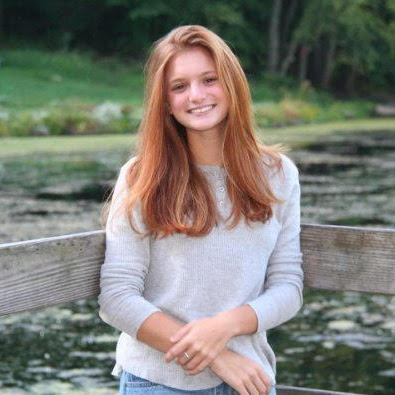 Lauren Rosh is a senior Journalism major from New York. She is passionate about storytelling and as a sports journalist, Lauren aims to tell the stories of athletes beyond their contributions on the field. She is interested in exploring the intersection between sports and law. Lauren is the managing editor of Testudo Times, an SB Nation/Vox Media site that covers UMD athletics. As managing editor, Lauren has made a promise to readers to produce high-quality content and also to share the stories of athletes through long-form features for every sport the outlet covers. Lauren came into college as a Sociology major, but journalism was always on her radar. In her first semester, she enrolled in JOUR289P: Scandal: Exposing Corruption, and Vice in America. It was really after that first class session that Lauren decided journalism was the right path for her, because although sociology piqued her interest in discussing societal issues, journalism provides the vehicle to raise awareness and explore them more deeply. As she transferred into Merrill from BSOS, all the advisors and professors were enthusiastic and offered unwavering support throughout the process. As she enters her senior year, she is grateful for the opportunities Merrill has presented to her.
Jack Rothenberg – Maryland '24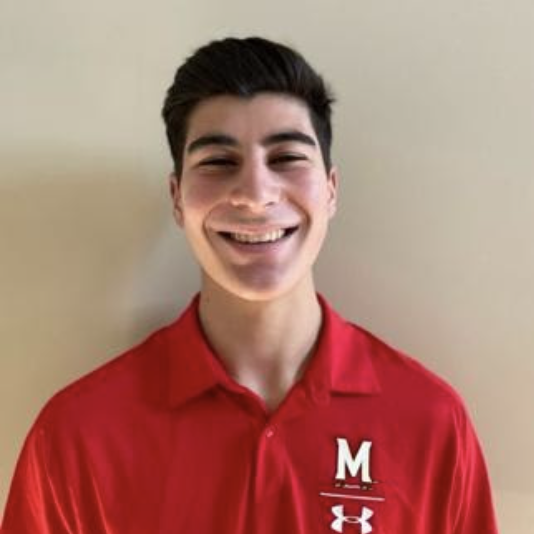 Jack comes from a long line of University of Maryland graduates and has known this is where he wanted to study. Although just a freshman, Jack is very serious about his journalism education. In high school, he worked up the ranks on his school's newspaper by becoming editor-in-chief. Jack has a great interest in sportswriting, and he has begun making his mark by writing a piece for WMUC. In addition, he will write for the Maryland Baseball Network next spring. 
Emma Shuster – Maryland '22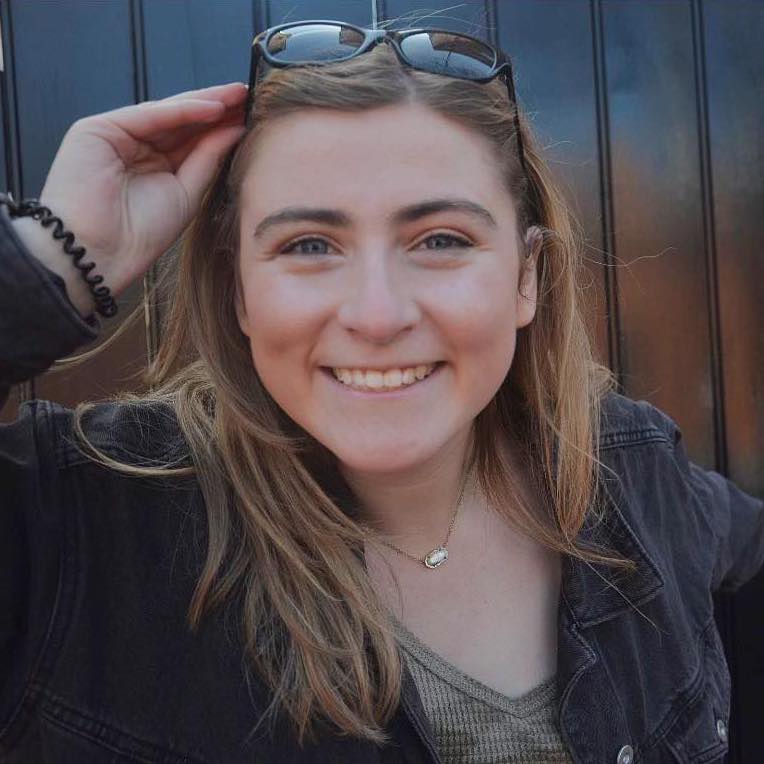 Emma is a senior Journalism major at Merrill College. She is from Montgomery County, Maryland, and has lived there her entire life. At UMD, Emma is the assistant managing editor for Her Campus magazine and a staff reporter for Testudo Times. Emma is an aspiring sports journalist. When she got to college, she realized that sports journalism allows her to combine two of her favorite things - writing and sports. Emma grew up loving all things D.C. sports - especially the Washington Capitals. She believes that sports journalism has the power to unite people - regardless of where a person may be from or their political affiliations. Emma wants to help bring those stories to life. Emma transferred to the University of Maryland as a junior from Montgomery College. Throughout her short time at Merrill, Emma has grown tremendously as a writer. She approaches each interview and story differently than she did before. She appreciates that the professors care about the students both as writers and people, and they want them to succeed. Emma is looking forward to continuing her journalism career at a school that is close to both Washington, D.C., and Baltimore.
Minnie Stephenson – Massachusetts '24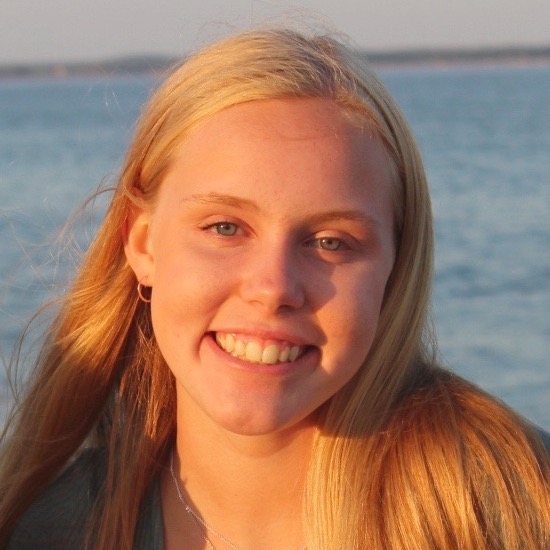 Minnie is a sophomore at Merrill College. Minnie is originally from Marshfield, Massachusetts, a small beachside town that's about 30 minutes south of Boston. She decided to major in Journalism around her junior year of high school. Unfortunately, her high school didn't have any journalism classes or a school newspaper. Minnie was lucky enough to write for Harvard University's newspaper, The Harvard Crimson, as part of a program the summer before her senior year. When it came time to pick colleges, Merrill really stood out for her. Merrill sent her so many amazing resources that helped make her decision easier. She saw how many connections Merrill had to various well-known news organizations, how many award-winning professors it had and, of course, the proximity of UMD's campus to Washington, D.C. Looking at her journalism interests, Minnie is planning to focus on newspaper/online journalism. She is also interested in photojournalism and investigative journalism. Minnie runs her own photography account on Instagram, called @minniestephensonphoto.
Molly Welby – Pennsylvania '22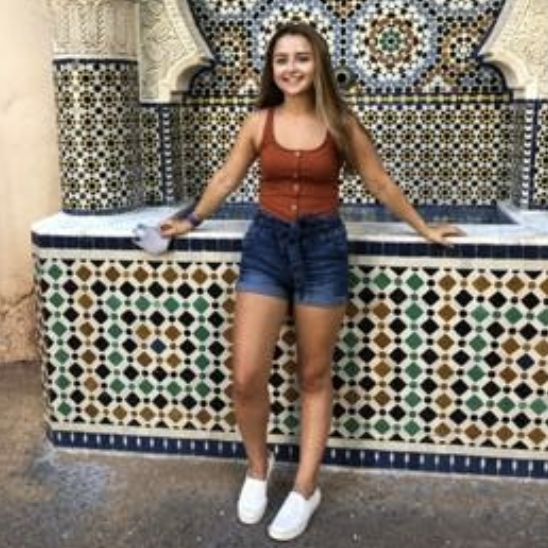 Molly is a senior Journalism major and a Spanish minor. Merrill College's newly revamped curriculum serves Molly well because she is unsure of where she wants to land as a journalist. Merrill College's curriculum allows Molly to enroll in classes that spark all of her interests. Molly wrote for the on-campus outlet, Odyssey, and volunteers frequently on the production crew at the Capital News Service broadcast bureau. Most recently, Molly was a summer reporting intern at Chestnut Hill Local.
Christine Zhu – Maryland '24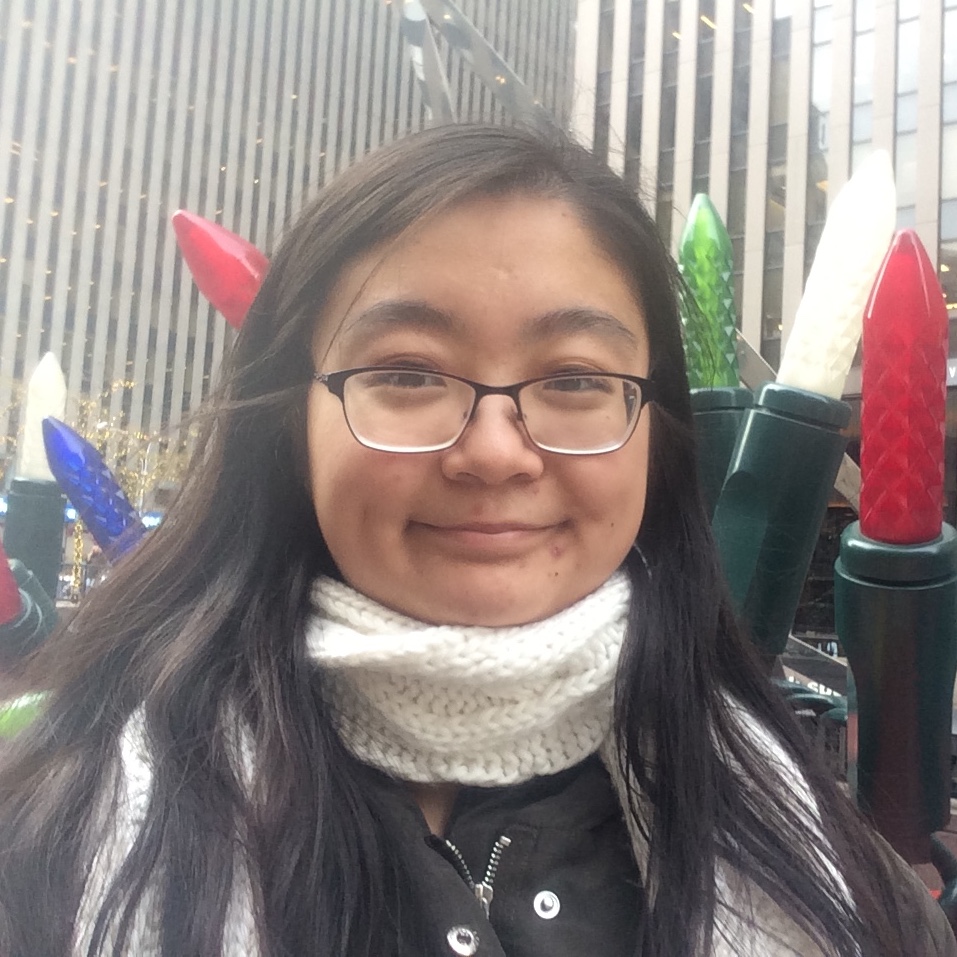 Christine is a sophomore from Gaithersburg, Maryland, pursuing a dual degree in Journalism and Spanish. She's interested in features and investigative reporting, as well as dabbling in photography and broadcast. On campus, Christine is a news writer for The Diamondback and the social media editor for Stories Beneath the Shell. She spent the summer as the digital content managing intern for the Hyattsville Life & Times, and will intern at the Maryland General Assembly in the spring. Christine chose Merrill because of its renowned faculty and the resources it provides.