The Philip Merrill College of Journalism at the University of Maryland is committed to expanding journalism collaborations within the university, with other universities — particularly with HBCUs, Hispanic-serving institutions and other schools teaching underserved communities — and with professional partners. In addition, we want to explore collaborations with international news partners.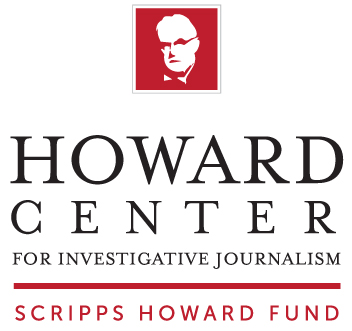 We have learned from experience that such collaborations require additional support, which is why we are seeking a highly organized collaboration manager who would work in the Howard Center for Investigative Journalism at UMD.
We envision a half-time position reporting to the director of the Howard Center. The ideal candidate would have proven project management experience and a track record of handling the unique challenges of collaborative projects. Education experience would be a plus.
For two to four individual projects annually, the manager would:
Help identify groundbreaking research and expertise within the University of Maryland that the Howard Center could tap for investigations and help manage the intercollege collaborations.
For collaborations with other universities, assess the needs and capabilities of each partner and identify the resources required to make the collaboration a success.
Oversee training for shared tools, such as Slack and Google docs, and standards, such as fact-checking protocols.
Create MOUs spelling out roles, responsibilities and legal liabilities for each project. (A Memorandum of Understanding (MOU) is required of an agency when an application for funds includes an explicit non-financial collaboration with partnering organizations. The MOU provides documentation that demonstrates the organizations have consulted and coordinated the responsibilities of their grant activities.)
Work with the director and data editor to set deadlines and create backout schedules, then help manage adherence to those deadlines with partners.
Help manage public records requests for data and documents in support of projects.
Work with the director to publish the projects through distribution partners.
Coordinate with audience and communication teams on media outreach to draw attention to the collaborative work.
Compile best-practices documentation based on our collaboration experiences and write guides to share with other universities and news organizations.
For the Roy W. Howard Fellowship program, the manager would:
Oversee the semi-annual process, in conjunction with the Howard Center at Arizona State University, for soliciting and submitting applications for the fellowship. 
Work with the Howard Center at ASU to assure the applications are distributed to the participating nonprofits.
This position would have periods of intense work as projects gear up and are launched and as they are distributed. That means candidates must be flexible. The job could include 40-hour weeks and some weeks with no hours.
Applicants should submit a cover letter, resume and links to collaborations they have managed, if any, to Kathy Best, director, Howard Center for Investigative Journalism, University of Maryland. Applications can be emailed to klbest@umd.edu.
The half-time position is eligible for full benefits from the University of Maryland. The position pays up to $45,000, depending on experience.