The University of Maryland Philip Merrill College of Journalism's Peer Mentor Program is a first-year experience designed to facilitate the successful transition of incoming students into the journalism major. Peer mentors are sophomores, juniors and seniors at Merrill who each guide a group of eight to 10 incoming students through their first semester at UMD. Peer mentors will be a point of contact for academic, student involvement and campus-related questions, and will encourage first-year students to attend and participate in campus and college events.
Meet the 2022-23 peer mentors:
Aaron Guillermo Vogel, Merrill Diversity and Inclusion Program Coordinator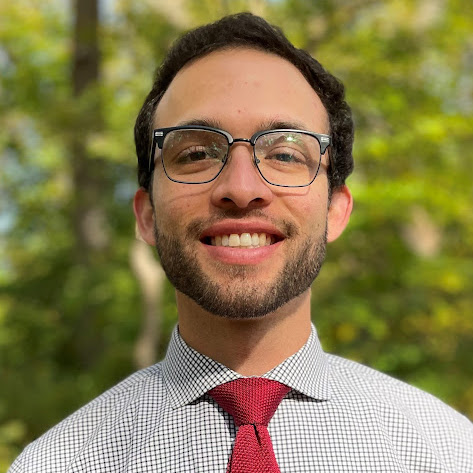 ​​​​​​​Aaron Guillermo Vogel (he/him/his) is Merrill College's first diversity and inclusion program coordinator. Aaron identifies as a Honduran-American and hails from Santa Fe, New Mexico. Aaron lived in Los Angeles for 10 years as both an undergraduate student at Occidental College and a working professional at The Posse Foundation – a scholarship and college persistence program. In 2020, he made the move to the East Coast to pursue a master's in Higher Education and Student Affairs from The George Washington University. Aaron brings a background in student support, college access and persistence, and workshop facilitation to his role at Merrill College. Through a variety of programs, events and discussions, Aaron is seeking to foster an inclusive environment at Merrill College for all of its members. Aaron also serves as Merrill's TerrapinSTRONG representative.
Liz Wasden, Merrill Academic Advisor
Liz Wasden (she/her/hers) is an academic advisor at Merrill College. Liz currently lives in Baltimore, Maryland, and is from Kensington, Maryland. Liz is a 3x Terp! She graduated from the University of Maryland with a bachelor's degree in Communication and Art History. She completed her master's degree in Higher Education at UMD while working as the advisor of the Global Terrorism minor program at the National Consortium for the Study of Terrorism and Responses to Terrorism, housed at the College of Behavioral and Social Sciences. Liz is currently a part-time student in the Higher Education doctoral program at UMD, working on her dissertation on the experiences of college students with Type 1 diabetes, an identity that she also holds.
Tolulope Ajayi '24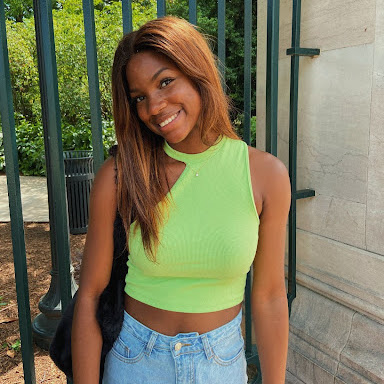 Tolulope Ajayi is a rising junior from Ellicott City, Maryland, majoring in Journalism and double minoring in Law and Society, and Spanish. Tolulope is interested in pursuing a career as a broadcast journalist, but also has interests in audience engagement and investigative journalism. Outside of the classroom, she is a freelance reporter and deputy engagement editor for The Diamondback, the independent student newspaper at the University of Maryland, and has worked as a staff writer for The Black Explosion. She also serves as the president of her sorority, Kappa Alpha Theta, and is on the Banneker Key Community Council. She is spending her summer as a news intern at ABC 7 in D.C. and working at a local boutique. She knows that navigating college can be difficult and is excited to help each student get the best experience out of Merrill and UMD!
Auzinea Bacon '24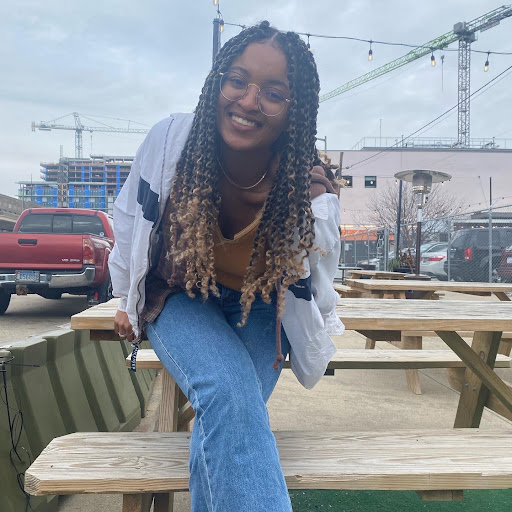 Auzinea Bacon is a rising junior from Silver Spring, Maryland. She's double majoring in Journalism and Government and Politics at UMD. She's especially interested in reporting on environmental politics and policy. She started her journalistic experience by writing for UMD's first and only Black newspaper, The Black Explosion, and moved her way up to managing editor and rising editor-in-chief. She has also been environmental and health reporter at The Diamondback and will be the resident life reporter. After the pandemic, she restarted the university's chapter of the National Association of Black Journalists and continues to be president. While juggling on-campus jobs and other involvements, like being membership director of UMD's Student Entertainment Events, Auzinea is excited to welcome incoming journalism majors to the university to help them as they transition into new roles. 
Samatha Carey '24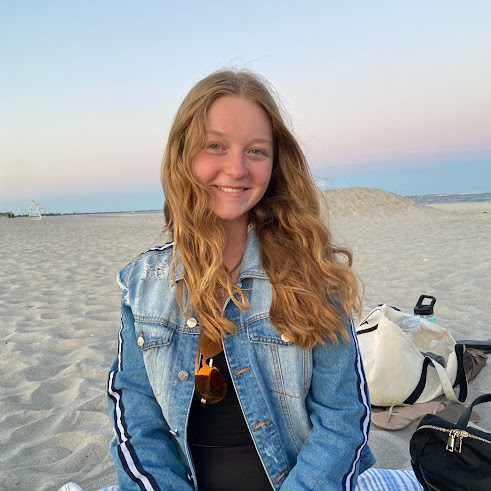 Samantha Carey is a rising junior Journalism major and Rhetoric minor from Long Island, New York. Sam has a broad interest in her journalistic options, including a broadcast track involved with producing and anchoring, along with a passion for writing and earning a master's degree to teach. Currently, Sam is working as an intern for her hometown school district's public relations department. At UMD, she is the social media chair for the UMD student chapter of the Society of Professional Journalists, a staff writer for The Campus Trainer and a freelance writer for Her Campus. Sam is also an active member and vice president of event management for her sorority, Alpha Delta Pi. She is super excited to be a peer mentor, eager to meet new students at Merrill, and assist them with having a comfortable and fun transition into college and the journalism school.
Emily Condon '25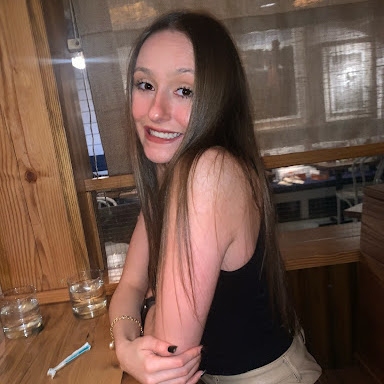 Emily Condon is a rising sophomore from Bergen County, New Jersey. She is primarily interested in writing news, feature and human-interest stories, and loves to cover less-recognized groups or people. Emily is the undergraduate representative on the Merrill College Assembly, a reporter for the Terrapin Yearbook, a member of the Society for Professional Journalists, and a writer, photographer and social media editor for Stories Beneath the Shell. This summer, she is freelancing for BC the Mag. Emily is excited to connect incoming students to the numerous student publications and to encourage them to take advantage of Merrill events. She also looks forward to the Peer Mentor Program helping her better understand the needs of the undergraduate students that she advocates for on the College Assembly.
Shifra Dayak '24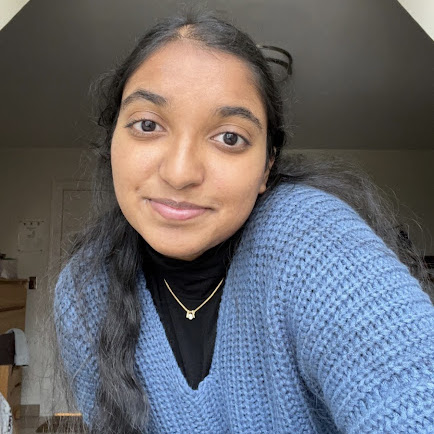 Shifra Dayak is a rising junior from Silver Spring, Maryland, who is double majoring in Journalism, and Environmental Science and Policy. On campus, Shifra is a news editor for The Diamondback (where she also previously covered the city council, university employees and administration beats), is executive vice president of the South Asian Student Association and is involved in Delta Kappa Delta, a South Asian cultural interest and service sorority. This summer, Shifra is interning at Stars and Stripes in Washington, D.C., through the Dow Jones News Fund program. She's interested in environmental reporting, editing and multimedia. Shifra is excited to be a peer mentor to offer guidance on navigating Merrill and the industry as a journalist of color, as well as to provide advice on finding internships and jobs, and prioritizing mental health and work-life balance.
Lexie Sagun '25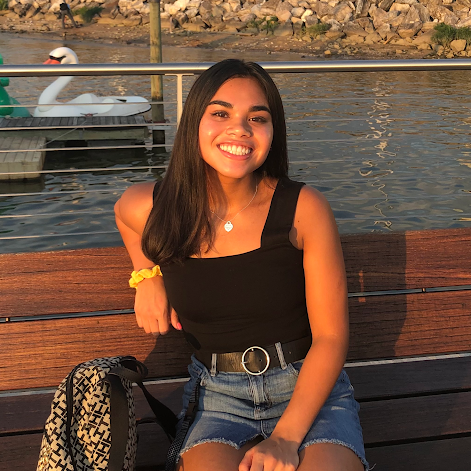 Lexie Sagun is a rising sophomore from Charles County, Maryland. Lexie is interested in a career in broadcast journalism or multimedia, having worked with Merrill's production lecturer, Nathan Stevens. Lexie is excited to introduce incoming students to the behind-the-scenes opportunities that Merrill has to offer. Outside of journalism, Lexie is a huge mental-health advocate. She is driven to help students handle classes and all the stresses that come with university life. It is important to her that all students feel welcome and accepted into UMD's journalism community, especially students from diverse backgrounds.
Matthew Shea '24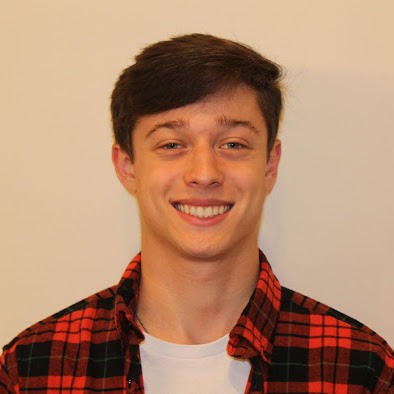 Matthew Shea is a rising junior from Rockville, Maryland, majoring in Journalism with a minor in Law and Society. Before becoming a peer mentor, he served as a Merrill correspondent. Matthew is also on the University Senate, preparing to serve his second year as an undergraduate journalism representative. Matthew is also interested in sports and spent time writing for Capitals Outsider, a blog about the Washington Capitals hockey team. This summer, Matthew is interning as a writer and reporter for Montgomery Community Media. Matthew is looking forward to helping new students by providing valuable advice and tools so that they will have a successful semester. He is very excited to be a peer mentor in order to ensure that incoming students have a smooth and enjoyable transition to Merrill.
Johanna "Hanny" Wolkoff '24
Johanna "Hanny" Wolkoff is a rising junior from Farmington, Connecticut, majoring in Journalism with a minor in History. Her journalistic interests include sports journalism, broadcast journalism, and sports and news production. Currently, she is working for the Washington Nationals' gameday production crew, running replay and video operations as well as producing content for the team's official social media. She is an associate producer for Maryland's The Left Bench, a student worker for the Big Ten Network's Student U, co-president of the UMD chapter of the Association of Women in Sports Media and a student worker in Merrill's student advising office. Outside of journalism, she is an active member of Alpha Xi Delta at UMD, and a big advocate for exercise and mental health. She is excited to get to know new Merrill students and be a resource as you make the transition to college life!
Grace Yarrow '23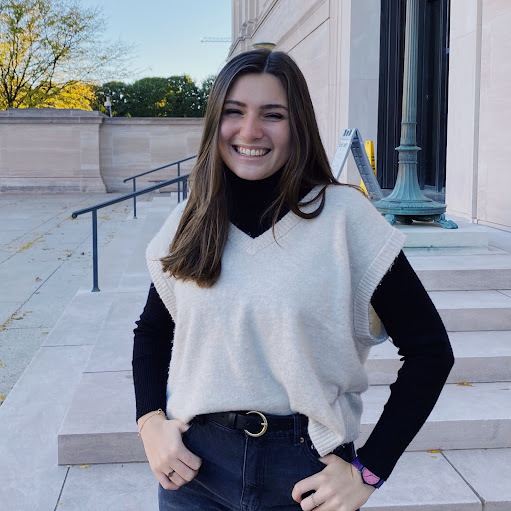 Grace Yarrow is a rising senior Journalism major from Petaluma, California. During her junior year, she covered the College Park city council for The Diamondback, reporting on city issues and council meetings. She previously worked as a full-time online producer for The Press Democrat in Sonoma County, California, while taking a gap year. She has also copy-edited for various publications and covered softball for the Testudo Times. Outside of journalism, she plays violin in the UMD Repertoire Orchestra and is on the executive board of Terp Thon, a philanthropic student-run organization at UMD. Grace is excited to help incoming students get acquainted with their new home and help them find their interests at Merrill and UMD.
Fatima Yazdi '24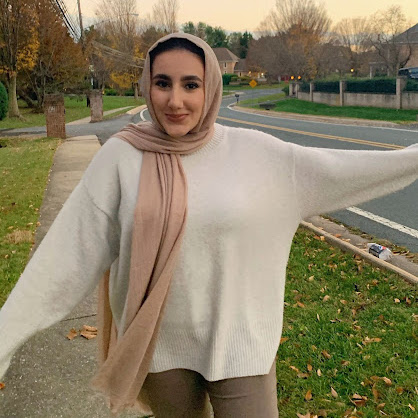 Fatima Yazdi is a rising junior Journalism, and Government and Politics double major from Potomac, Maryland. Fatima entered Merrill with the goal of attending law school and pursuing a career in the legal field, with the hopes of one day combining her legal and journalism expertise. She enjoys broadening her skill set in both print and broadcast journalism through her major and extracurricular activities. This summer, Fatima is working as a writer and reporting intern with Montgomery Community Media. Previously, she served as a staff writer with The Campus Trainer. In the pre-law community, Fatima is an active member of numerous organizations — she currently serves as president of Empowering Women in Law UMD, and is an executive member and editor of the Maryland Undergraduate Law Review. She loves meeting students with similar and different interests than herself, as she believes one of the most valuable experiences as a student is learning from one's peers. She is looking forward to serving as a peer mentor — she can't wait to meet new students and welcome them to Merrill with a smooth transition, lots of fun and any help she can offer!