The faculty, students and staff at Philip Merrill College of Journalism are deeply saddened to learn that longtime college supporter David Povich died Aug. 19 at age 87.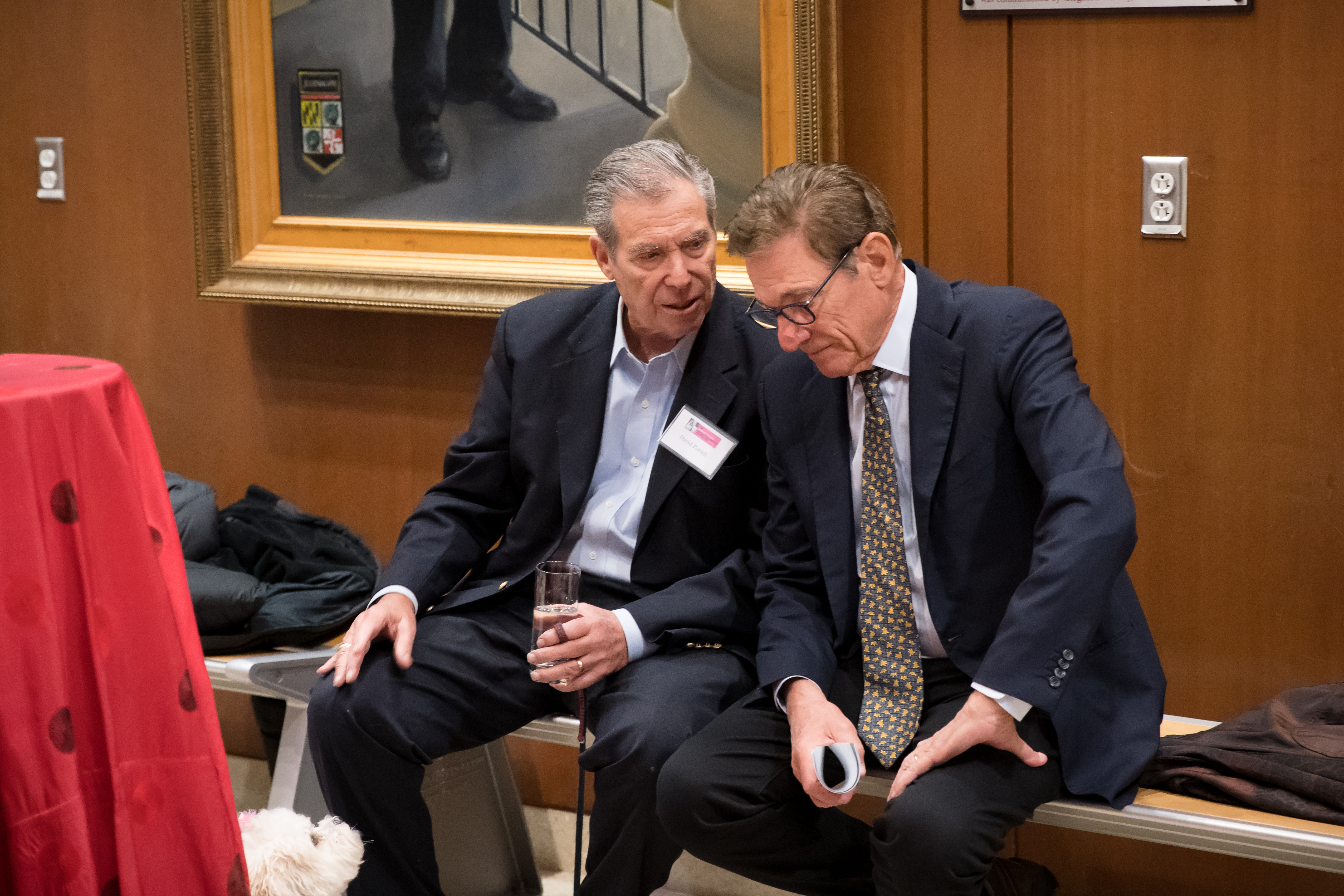 David was a longtime criminal defense attorney at Williams and Connolly in Washington, D.C. He established The Shirley Povich Center for Sports Journalism at Merrill College with his siblings, Maury and Lynn, in honor of their father, who was a sports editor and columnist at The Washington Post for more than 70 years.
"David was the only Povich sibling who lived in Washington, D.C., and until his health declined, he seldom missed a Povich Center program," Merrill College Dean Lucy Dalglish said. "I will especially miss seeing David with his dog, Salty, in tow. He was a delightful raconteur and he loved our students. Povich Center events won't be the same without him."
We will forever be thankful for the generosity shown by David and his family, beginning with their first gift to the college in 2004. 
Our most heartfelt condolences go out to his wife, Connie, their four children and 10 grandchildren, and to Maury and Lynn. 
There will be a memorial service held at Adas Israel Congregation in Washington on Oct. 30 at 10 a.m.