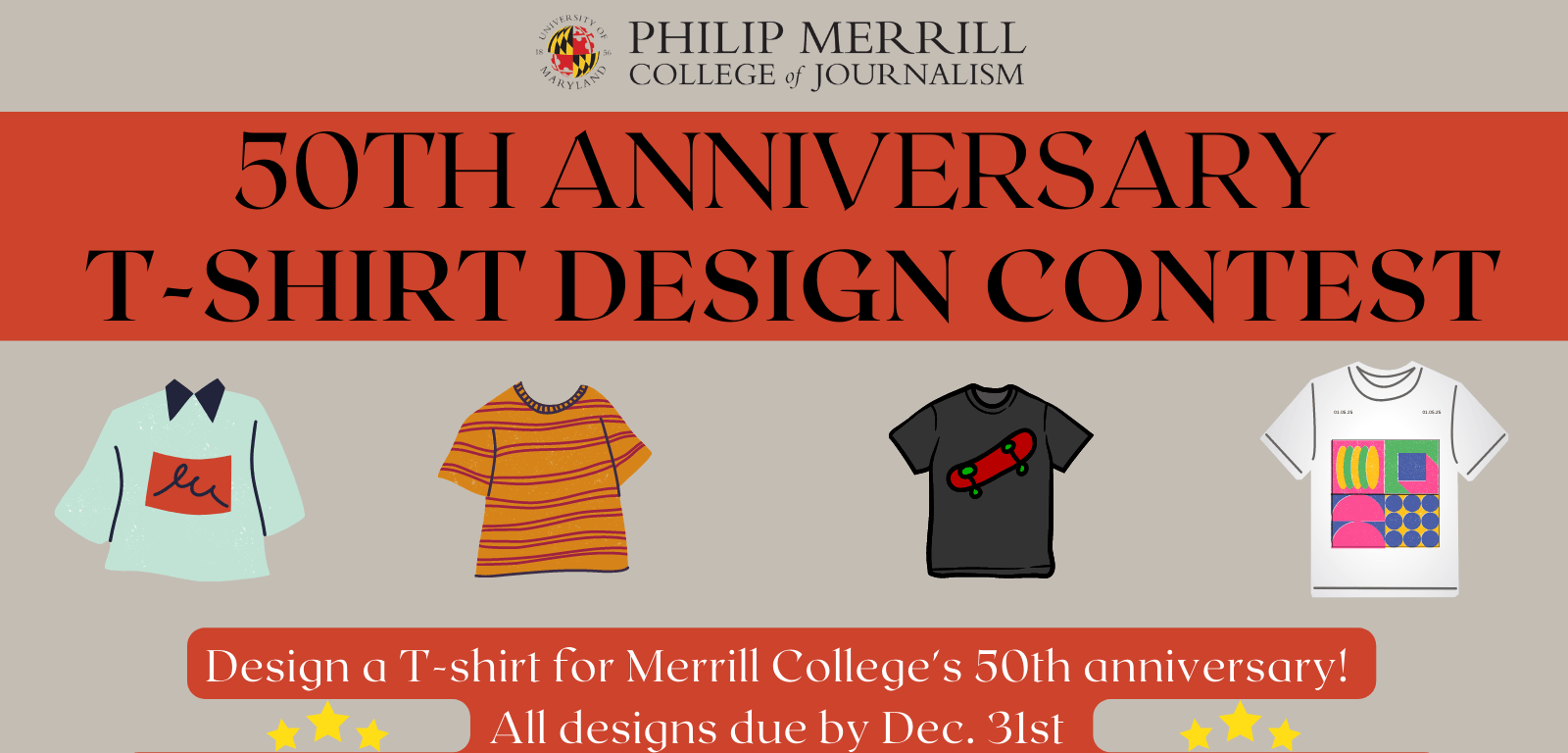 Get creative and show your Merrill spirit! The University of Maryland's Philip Merrill College of Journalism wants #merrillmade students to help celebrate its 50th anniversary by participating in a T-shirt design contest. 
The contest is only open to current Merrill College students. All designs must include the Merrill College logo. Use of the legacy press turtle logo is prohibited. The logo with Testudo holding the Maryland "M" is permitted. Please consult brand.umd.edu for logo and color guidelines. 
Designs must be submitted in hi-res jpeg format and are due to Merrill Communications Manager Josh Land (joshland@umd.edu) by Dec. 31, 2022. After designs are submitted, they will be cleared through UMD Branding. Josh Land will contact participating students with any requested changes to the designs.
Once designs are finalized, the Merrill student body will receive the opportunity to vote for the winning T-shirt in early 2023. The winning design will need to be submitted in a vector image format. T-shirts will be available leading up to the college's 50th anniversary celebration on March 30, 2023.
If you have any questions, email joshland@umd.edu.