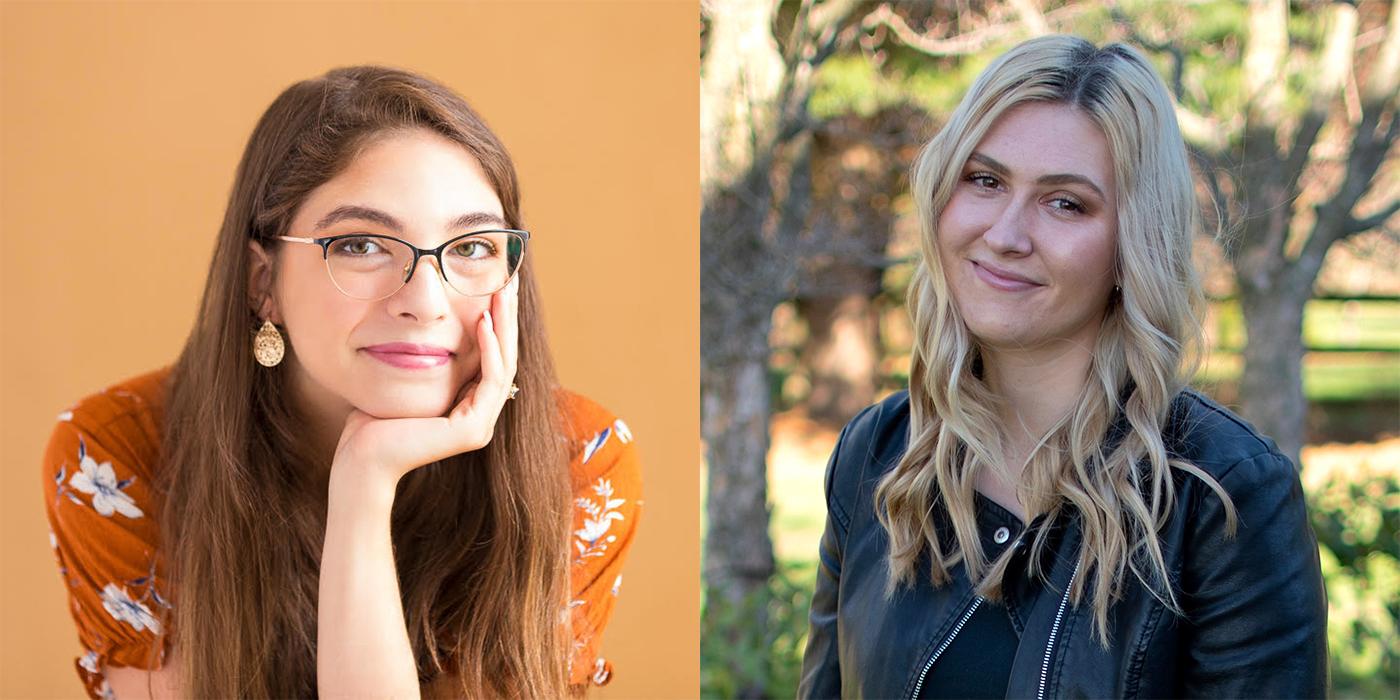 COLLEGE PARK — The University of Maryland and the Philip Merrill College of Journalism were well-represented as the Society of Professional Journalists this week honored the best collegiate journalism in Region 2 with its 2021 Mark of Excellence Awards.
UMD students won 11 awards and added 21 finalists across 18 categories, spanning print/online, visual, audio and broadcast media, including for projects published or broadcast by Capital News Service, CNS TV, ViewFinder, the Howard Center for Investigative Journalism and The Diamondback. 
Kimi Fleming '22 won three awards, with her ViewFinder feature, "A horse from heaven," winning in the Broadcast/Online Feature Videography and Television Feature Reporting categories. She also shared the Broadcast/Online News Videography award with Amelia Jarecke '22 for The Diamondback's "'I need people to care': The voices of UMD's vigil for victims of anti-Asian hate."
Clara Longo de Freitas '22 won two awards, in the Feature Writing (Large) and Best Use of Multimedia categories. She won the feature award for her CNS story, "Adoption and foster care during the COVID-19 pandemic." She shared the multimedia award with Nick McMillan '21, Jenna Cohen '22 and Madison Peek '23 for the Howard Center's "White-owned newspapers fueled the 1919 Elaine massacre," which was part of the "Printing Hate" project.
The Howard Center and CNS staff also won the In-Depth Reporting (Large) award for "U.S. deems migrant seafood workers 'essential' but limits their COVID-19 protections," which was part of the "Essential and Exposed" project.
Three other students earned multiple honors: Dominick Waldman '21 (one win, two finalists), Annabelle Janssens '21 (one win, one finalist) and Katie Maher '22 (one win, one finalist).
SPJ's Region 2 comprises Delaware, District of Columbia, Maryland, North Carolina and Virginia. First-place winners will compete at the national level among other regional MOE winners from the 12 SPJ regions.
National winners will be notified in the late spring and will be recognized at the MediaFest22 convention in Washington, D.C., Oct. 27-30.
MOE Awards entries are judged by professionals with at least three years of journalism experience. Judges were directed to choose entries they felt were among the best in student journalism. If no entry rose to the level of excellence, no award was given.
Here is the full list of UMD honorees:
Print/Online
Breaking News Reporting (Large)
Finalist: "Senate acquits Trump of inciting Capitol attack, though bipartisan majority finds him guilty" — by Hannah Fields and Jennifer Mandato
General News Reporting (Large)
Finalist: "Stories on the Maryland healthcare system" — by Trisha Ahmed
In-Depth Reporting (Large)
Winner: "U.S. deems migrant seafood workers 'essential' but limits their COVID-19 protections" — by Howard Center/Capital News Service staff
Finalist: "The COVID-19 pandemic and mental health" — by Kelly Livingston
Feature Writing (Large)
Winner: "Adoption and foster care during the COVID-19 pandemic" — by Clara Longo de Freitas
Finalist: "Indianapolis' Black music scene comes to life at NCAA men's basketball tournament" — by David Suggs
General Column Writing
Finalist: Anthony Liberatori
Art/Graphics/Multimedia
Breaking News Photography
Finalist: "Hyattsville barbershop holds COVID-19 vaccine clinic with UMD, Luminis Health partnership" — by Julia Nikhinson
General News Photography (Large)
Finalist: "After Atlanta shooting, UMD students hold vigil to heal and confront anti-Asian hate" — by Eric Harkleroad
Best Use of Multimedia
Winner: "White-owned newspapers fueled the 1919 Elaine massacre" — by Nick McMillan, Jenna Cohen, Madison Peek and Clara Longo de Freitas
Broadcast/Online News Videography
Winner: "'I need people to care': The voices of UMD's vigil for victims of anti-Asian hate" — by Amelia Jarecke and Kimi Fleming
Finalist: "Desperate for diapers" — by Annabelle Janssens
Finalist: "Helping Tyler Heights" — by Dominick Waldman
Broadcast/Online Feature Videography
Winner: "A horse from heaven" — by Kimi Fleming
Finalist: "Plant therapy" — by Garrett Mogge
Finalist: "Community growth" — by Dominick Acierno
Data Visualization
Winner: "Initiatives take on the challenge of cleaning the Baltimore Harbor, but problems run deep" — by James Hartner and Taneen Momeni
Finalist: "'An aggressive wave' of voting laws nationwide, in charts" — by Aadit Tambe
Audio
Podcast
Winner: "Behind the scenes of LGBTQ TikTok" — by The Diamondback's Offbeat staff
Broadcast
Television Breaking News Reporting
Finalist: "Coaches and gymnasts demand change after sexual assault victims testify" — by Glory Ngwe
Finalist: "D.C. LGBTQ+ shelter struggling to stay open after losing government funding" — by Michael Hernández
Television General News Reporting
Winner: "Desperate for diapers" — by Annabelle Janssens
Finalist: "'The Holy Spirit was blowing through'" — by Morgan Pravato
Television Feature Reporting
Winner: "A horse from heaven" — by Kimi Fleming
Finalist: "One more year" — by Dominick Waldman
Finalist: "Crystals in commemoration" — by Morgan Pravato
Television In-Depth Reporting
Winner: "One more year" — by Dominick Waldman
Finalist: "Big Ten diversity" — by Katie Maher
Television Sports Reporting
Winner: "Jake Funk's comeback" — by Katie Maher
Finalist: "Lacrosse equity" — by Steve Mehling
Best All-Around Television News Magazine
Finalist: "Finding community" — by ViewFinder/CNS staff
Finalist: Capital News Service
For more information, contact:
Josh Land
joshland@umd.edu
301-405-1321