COLLEGE PARK -- John Smallwood '87, whose distinguished career as a reporter and sports columnist for the Philadelphia Daily News and The Philadelphia Inquirer spanned three decades, has posthumously been named the winner of the 2021 Sam Lacy-Wendell Smith Award.
The Shirley Povich Center for Sports Journalism at the University of Maryland Philip Merrill College of Journalism announced Smallwood's selection Tuesday.
Established in 2015, the Lacy-Smith Award is presented annually to a sports journalist or broadcaster who has made significant contributions to racial and gender equality in sports. Past winners are Claire Smith (2015), James Brown (2016), William Rhoden (2017), Michael Wilbon (2018) and Bob Costas (2019).
"John would be so grateful and honored to be the recipient of this year's Lacy-Smith Award," said Yvette Smallwood, John's widow. "Thank you for recognizing John and the career that he loved so much." 
Smallwood, a 1987 graduate of the University of Maryland, died following a long illness in December. The Povich Center will present the award to Smallwood's family during a virtual ceremony April 27.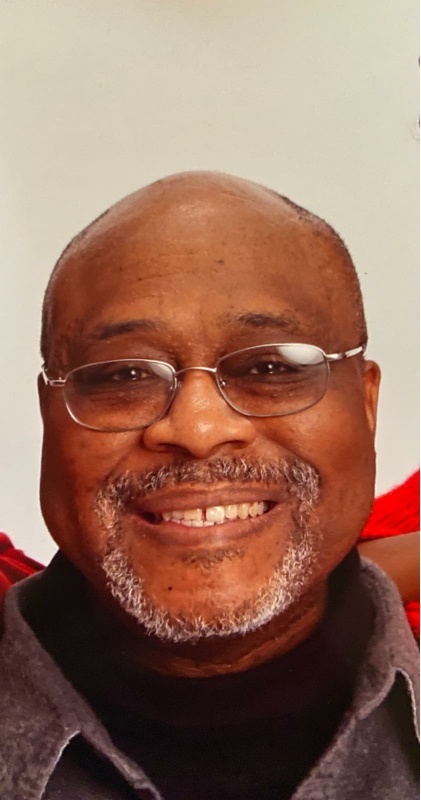 "John was a trailblazer not only for writers who have been unjustly denied a chance to do the job but for everybody whose voices had been silenced or suppressed and their stories untold," said fellow Merrill College alumnus David Steele, a member of the Povich Center Advisory Board who was part of the Lacy-Smith Award selection committee. "He built the foundation for his career here at Maryland, but this program is also better off for him being here, and we're proud to honor that with this award."
Smallwood joined the Daily News in 1994, serving as the newspaper's beat writer assigned to Villanova University's men's basketball team. He was promoted to columnist in 1995 and wrote for the Daily News and Inquirer. He covered the 2000 Summer Olympics in Sydney, Australia, the Philadelphia 76ers' run to the 2001 NBA Finals and the Philadelphia Eagles' Super Bowl victory in 2018.
Prior to joining the Daily News, Smallwood covered sports for the Democrat and Chronicle (Rochester, New York) and The Roanoke Times in Virginia. 
"John Smallwood was a difference-maker. He used his voice like few others to raise issues of diversity and inclusion in sports. He also was a mentor to a generation of young journalists," said Povich Center Director Mark Hyman, the inaugural George Solomon Chair in Sports Journalism at Merrill College.
Smallwood was selected by a committee appointed by the Povich Center. Those members, who also serve on the Povich Center Advisory Board, are Monica McNutt, Roxanna Scott, Steele and Nick Pietruszkiewicz.
"The Lacy Smith Award is emblematic of what the Povich Center is all about," said Maury Povich, son of Shirley Povich, for whom the center is named. "The center is out front in every way concerning bias and inequity in sports. John Smallwood is so representative of what Sam Lacy and Wendell Smith practiced their entire careers."
To attend the virtual ceremony on April 27, please email assistant director, Kaitlyn Wilson, kcwilson@umd.edu.
ABOUT SAM LACY AND WENDELL SMITH
Sam Lacy and Wendell Smith spent much of their journalism careers advocating for fairness, equality and justice in sports, including reporting, columnizing and lobbying for the integration of modern-day Major League Baseball.
Lacy worked at his craft for more than 80 years, primarily as sports editor of the Baltimore Afro-American. He was the first African-American member of the Baseball Writers' Association of America (BBWAA). Lacy died in 2003, at the age of 99. Smith covered the Negro Leagues for a number of newspapers, including the Pittsburgh Courier,The Chicago Defender and Chicago Herald-American. 
For many years, Lacy and Smith attended Major League Baseball meetings where they worked from hotel lobbies interviewing owners and writing columns about the need for integration. Lacy and Smith were each honored by the Associated Press Sports Editors (APSE) for their lifelong contributions to sports journalism with the Red Smith Award -- Lacy in 1998 and Smith in 2014.
ABOUT THE POVICH CENTER
The Shirley Povich Center for Sports Journalism prepares students to be innovators and leaders in all facets of sports media. The center's unique, experiential curriculum and public programs elevate and amplify discussion of race, gender, politics and the world -- just as Shirley Povich did each morning in The Washington Post.