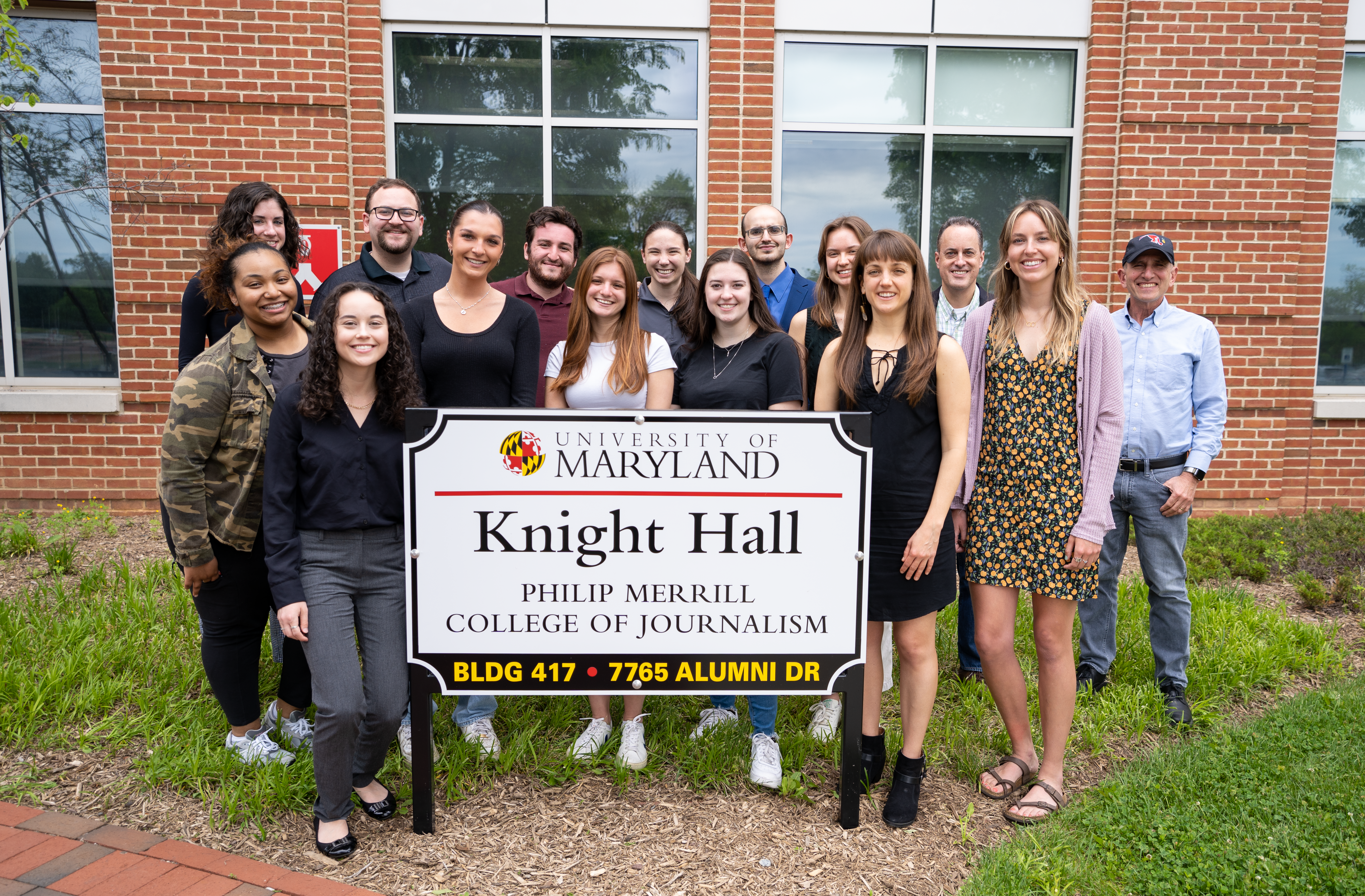 COLLEGE PARK – The Shirley Povich Center for Sports Journalism and the Howard Center for Investigative Journalism at the University of Maryland Philip Merrill College of Journalism have been awarded The Drake Group's 2022 Student Journalism Prize for Investigative Reporting on Intercollegiate Athletics for "Unlevel Playing Fields," an in-depth investigation into Title IX and high school sports.
The award recognizes the print, video or multimedia work of a graduate or undergraduate college journalism student for exceptional and substantive investigative reporting on intercollegiate athletics.
"We're proud of 'Unlevel Playing Fields' and the reporting of students working with the Povich and Howard centers," Povich Center Director Mark Hyman said. "Their exceptional work has changed the conversation about Title IX and high school sports. Thank you to the Drake Group for recognizing this important project." 
"Unlevel Playing Fields" revealed that while Title IX has led to a significant increase in girls playing scholastic sports, it has fallen short of achieving equity for high school girls in areas such as facilities, equipment, scheduling and publicity.
Students from Hyman's "Title IX and Gender Equity" capstone, Abell Professor Sandy Banisky's Urban Affairs Reporting course and the Howard Center came together to produce a package that includes 12 text stories, several video pieces, and a national poll of high school parents and their student-athletes to measure awareness of Title IX.
The project was done in collaboration with PBS NewsHour, which aired a Title IX segment based on the students' reporting. Just Women's Sports and Word In Black were also publishing partners, while the project was distributed nationally by The Associated Press. 
Students will be recognized for their accomplishments during the Allen Sack National Symposium: Advancing Integrity in College Sport, which will take place May 19 at The National Press Club in Washington, D.C. Merrill College Professor of the Practice Kevin Blackistone will moderate a panel on name, image and likeness bills during the event. 
For more information, please contact Kaitlyn Wilson, assistant director of The Shirley Povich Center for Sports Journalism, at kcwilson@umd.edu 
–
The Shirley Povich Center for Sports Journalism prepares students to be innovators and leaders in all facets of sports media. The center's unique, experiential curriculum and public programs elevate and amplify discussion of race, gender, politics and the world -- just as Shirley Povich did each morning in The Washington Post.