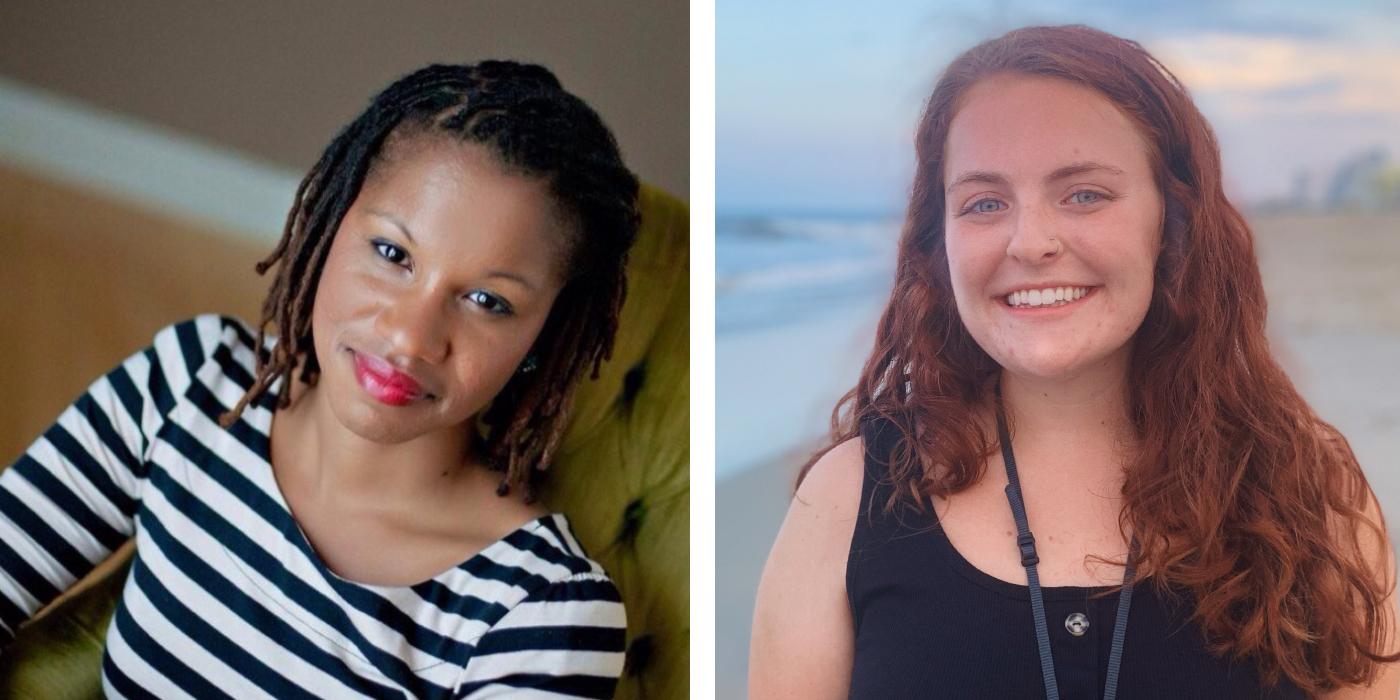 COLLEGE PARK (12/17/20) -- Krissah Thompson, The Washington Post's first managing editor for diversity and inclusion, and graduating senior Camryn DeLuca will be the University of Maryland Philip Merrill College of Journalism's winter commencement speakers, Dean Lucy A. Dalglish announced.
The virtual commencement ceremony will go live on Sunday, Dec. 20, immediately following the 1 p.m. campuswide ceremony.
Thompson, a 2002 Merrill College master's alumna, is the first Black woman to become a managing editor in The Post's 143-year history. 
DeLuca is a journalism major from Silver Spring, Maryland. She has worked for WMUC radio and The Diamondback, and has interned for Voice of America.
Thompson started as an intern at The Post in 2001 and has worked there ever since. She has been a business reporter, as well as a writer and editor for the Style section. She covered First Lady Michelle Obama and the East Wing of the White House, served as acting bureau chief in Ferguson, Missouri, to coordinate coverage of the protests, was the co-lead reporter on the Emmy-nominated N-word project in 2014 and covered the opening of the Smithsonian National Museum of African American History and Culture.
As a national staff writer from the fall of 2007 to late 2012, Thompson traveled the country to write enterprise stories about the presidential campaign, interviewing young evangelicals, veterans, African American women and other voters. She was a key writer for The Post's "Being a Black Man" collaboration in 2006.
DeLuca says she has always cherished journalism for its versatility. A self-described early-2000s pop-culture historian, she hosted a WMUC radio program dedicated to music and nostalgia for the era. She also reported on WMUC News' entertainment segment, "Drop the Pop," for two semesters. She delved further into her radio interests in summer 2019, when she interned for the "Border Crossings" radio program at VOA. 
She said she is also eternally grateful for her time with The Diamondback's engagement and diversions desks. She finds the sense of community fostered in the (now-virtual) newsroom to be just as important as the journalistic skills she developed on the job. Whether it's a job opportunity in social media, culture writing or audio reporting, DeLuca is actively looking for her next adventure in journalism.
For more information, contact:
Josh Land
joshland@umd.edu
301-405-1321