Alanna Delfino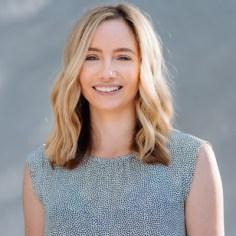 Alanna Delfino
Adjunct Lecturer
Behind her lens, Alanna Delfino finds the special moments that can turn any assignment into a memorable story. As a photojournalist at Baltimore's Fox 45, she specializes in producing daily news stories on deadline, with a creative, unique approach.
For more than four years, Delfino has covered a range of topics, such as the Freddie Gray trials, two deadly Ellicott City floods, the Annapolis legislative session, the Capital Gazette mass shooting, and many other local and breaking news topics. In 2018, Delfino traveled to Vietnam, where she worked with a team to tell stories highlighting culture, lifestyle, history of the war and covered a signing ceremony, where the United States received the remains of three American troops who died in the Vietnam War.
Delfino's work has earned her several awards, including the National Press Photographer Association's 2017 and 2018 East Top Photographer of the Year, and finalist for National Photographer of the Year. In just three years, she has earned over 15 regional Emmy nominations and has taken home five wins. Those wins included Emmys for a documentary she co-produced called "Aftershock," which documents the deadliest year per capita in Baltimore, and Outstanding General News Photographer.
In 2017, she joined University of Maryland's Philip Merrill College of Journalism adjunct faculty. Delfino, a 2015 graduate of Merrill College, teaches an intermediate news reporting class to undergraduate students. As an instructor, she emphasizes the value of quality storytelling and the importance of becoming an expert with technology and gear. During the semester, students learn how to shoot video while using broadcast gear, DSLR cameras and audio equipment.
Contact
B.A., University of Maryland