Alanna Delfino-Kopania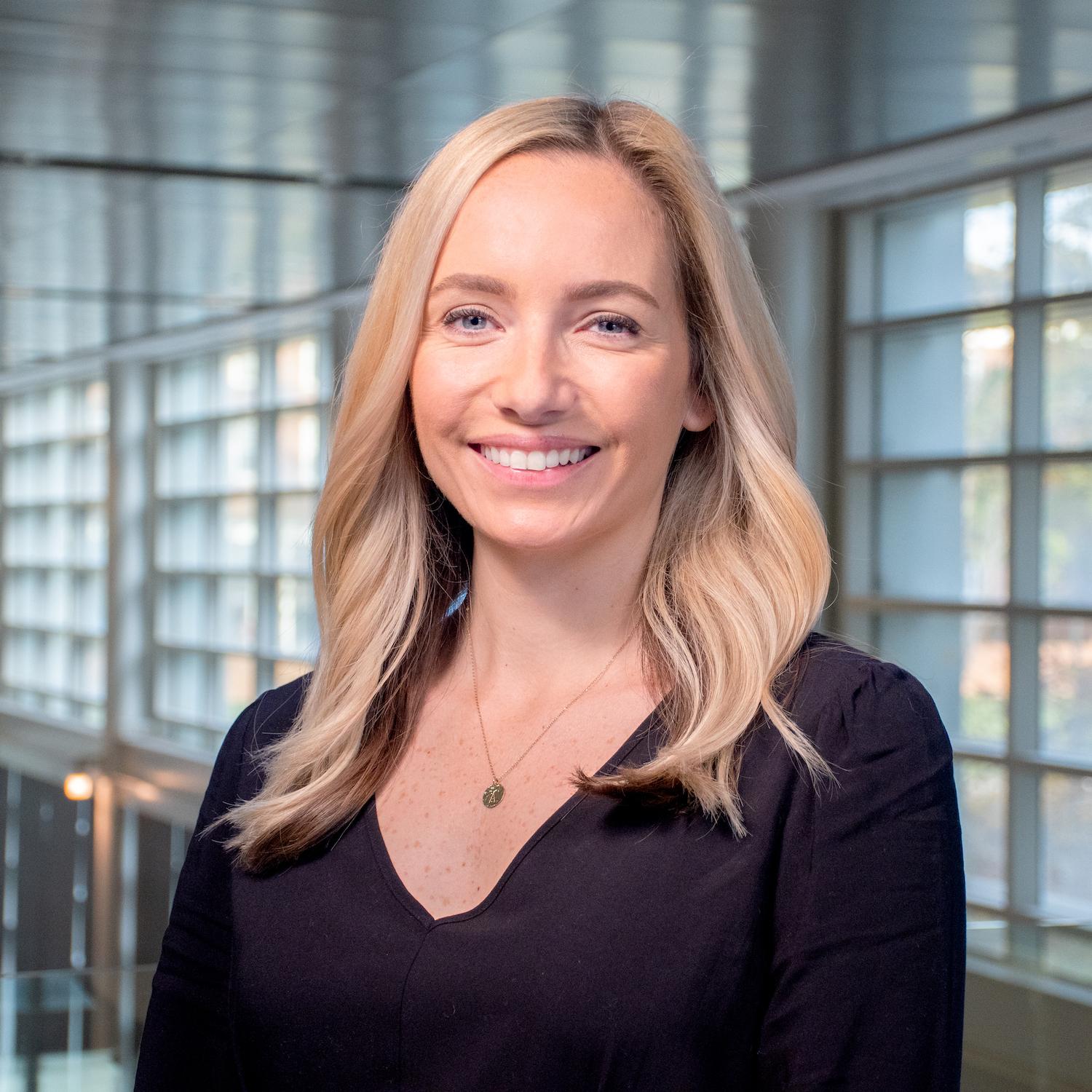 Alanna Delfino-Kopania
Broadcast Lecturer
Alanna Delfino-Kopania is a professional visual storyteller and editor based in the Baltimore-Washington, D.C., region. She's a Baltimore native and is passionate about telling stories involving her community. 
In 2022, Delfino-Kopania became the full-time lead instructor for the University of Maryland Philip Merrill College of Journalism's News Videography courses. She's a proud mentor to many students and is the faculty advisor for UMD's Video Club. 
Delfino-Kopania has an extensive resume. She launched her career at WJLA ABC7 in 2015 as an editor in the nation's capital. She bounced back to Baltimore when she was offered an opportunity as a visual storyteller at WBFF. She quickly climbed the ladder and earned a couple of awards along the way. Her solid reputation in the business garnered attention from national outlets, and in 2020 she made the leap into national news as a multimedia photojournalist for TEGNA's National Verify team. Delfino-Kopania produced long-form data-driven stories and was responsible for producing videos for their daily fact-checking national content. On a daily basis, Delfino-Kopania was able to produce powerful stories on general news topics like crime, education, health, politics, societal concerns and sports. Whether working solo or in a team setting, she was able to bring a voice to the community with stories containing strong natural sounds and powerful visuals. 
Some of the work Delfino-Kopania produced has earned her accolades on national platforms. In 2018, she and two colleagues produced an award-winning short documentary, "After Shock: Inside a Year of Violence." In that same year, Delfino-Kopania traveled to Puerto Rico, where she captured stories from the town of Yabucoa one year after the deadly Hurricane Maria. She was able to document stories of survivors as they received a new water infiltration system, which gave their entire neighborhood fresh water. Then, she joined Sinclair's Full Measure team as they traveled to Vietnam to produce stories in remembrance of the Vietnam War and was there to witness Vietnam turning over the remains of U.S. troops missing in action. 
Delfino-Kopania's experience was recognized by news industry leaders, which gave her the platform to share her knowledge as a speaker at national conferences. She is a passionate speaker, a supportive team leader and a mentor to storytellers across the country. She is also a faculty member of one of the most coveted journalism workshops in the country, with the National Press Photographers Association. The prestigious Workshop in Norman, Oklahoma, is a weeklong training seminar that brings in journalists from around the world. She's also been on the speaker circuit for NPPA's Education Committee and has been a guest speaker at events for NPPA, the NATAS National Capital Chesapeake Bay Chapter, the Kentucky News Photographers Association, NPPA's Women in Visual Journalism Conference, the Sound of Life Conference and RTDNA's National Conference. 
Delfino-Kopania's work is nationally and locally recognized. She was the NPPA's 2017 and 2018 East Top Photographer of the Year and a top-five finalist for their prestigious National Television News Ernie Crisp Photographer of the Year award. She's earned 13 regional Emmy Awards from the National Academy of Television Arts & Sciences and was the Chesapeake AP Broadcasters Association's 2020 Outstanding News Photographer. 
Outside of news, Delfino-Kopania helped co-produce the full-length documentary, "Queen of the Capital," which appeared at the 2020 Slamdance Film Festival and was eventually bought by Starz. Currently, she is a producer and cinematographer for another full-length documentary covering the creation and growth of The Baltimore Banner. The documentary is set to air by the end of 2025. 
When she's not behind her lens, Delfino-Kopania is at home spending time with her loving husband and dog, working on DIY house projects and riding her Peloton.
Contact
B.A., University of Maryland