Deborah Nelson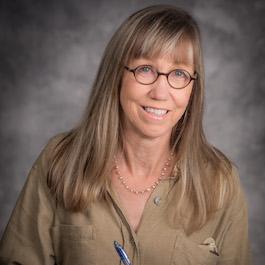 Deborah Nelson
Associate Professor of Investigative Journalism
Deborah Nelson is a Pulitzer Prize-winning journalist who joined the Merrill College faculty in 2006 after five years as the Washington investigations editor for The Los Angeles Times. Before that, she reported for The Washington Post, The Seattle Times and Chicago Sun-Times.
Nelson coauthored a Pulitzer-winning series in Seattle that exposed widespread problems in the federal government's Indian Housing Program. She coedited Pulitzer-winning series at the L.A. Times on the deadly accident record of the Marine Harrier, and at The Post on the deaths of more than 200 children under the watch of child protective services. Her science reporting also has received national honors. As a freelance reporter for Reuters, she recently coauthored "The Uncounted," on antibiotic resistance, and "Water's Edge," on the present-day consequences of climate change. The articles won awards from the Society of Professional Journalists, National Press Club, National Academies of Sciences and American Association for the Advancement of Science.
Her critically acclaimed book, "The War Behind Me" (Basic Books 2008), documents the coverup of U.S. war crimes in Vietnam and profiles the soldiers who tried to stop the atrocities.
Nelson has a J.D. from DePaul University College of Law and a B.S. in Journalism from Northern Illinois University. She also has a Graduate Certificate of Professional Studies in Multimedia Journalism from Merrill College.
Students in her investigative reporting course have produced their own award-winning work. Each spring, they tackle a national issue with local impact. Recent topics include human trafficking, rising seas and working poor. In her media law course, students learn their rights while pursuing freedom of information requests for Capital News Service and professional news outlets.
Syllabi:
JOUR698i-328i INVESTIGATIVE REPORTING
JOUR289E DIGITAL MEDIA LAW (Fall 2014)
JOUR400 MEDIA LAW (Fall 2014)
Recent Publications
– "The Uncounted," Reuters, 2016-2017
– "Water's Edge," Reuters, September 2014.
– "The Unequal State of America," Reuters, December 2012
– "The Cruelest Show on Earth," Mother Jones magazine, November/December 2011
– "The War Behind Me," (Basic Books 2008)
Expertise
– Investigative journalism
– Science journalism
– News reporting, writing and editing
– Media and the law: Freedom of information, First Amendment
Awards
Pulitzer Prize, American Association for the Advancement of Science, National Academies of Sciences, Overseas Press Club, Sigma Delta Chi, Scripps Howard Foundation, John B. Oakes, Women in Communication, National Housing, Investigative Reporters and Editors, Suburban Newspapers of America and more than two dozen local and regional awards.
Affiliations
Investigative Reporters and Editors, Fund for Investigative Journalism, Investigative Reporting Workshop
Courses Taught
– CNS Investigative Bureau JOUR698i/353
– Investigative Reporting JOUR698i/328i
– Media Law and Ethics in the Digital Age" JOUR289E
– Investigative Journalism in Post-Soviet Europe JOUR698R/479R
– Media Law JOUR400
– Probing War: Investigative Narratives and American Conflicts (I-Series Course) JOUR289J
– Carnegie Seminar JOUR698N/479N
Contact
B.S., Northern Illinois University
Graduate Certificate in Multimedia Journalism, University of Maryland
J.D., DePaul University College of Law