DeNeen Brown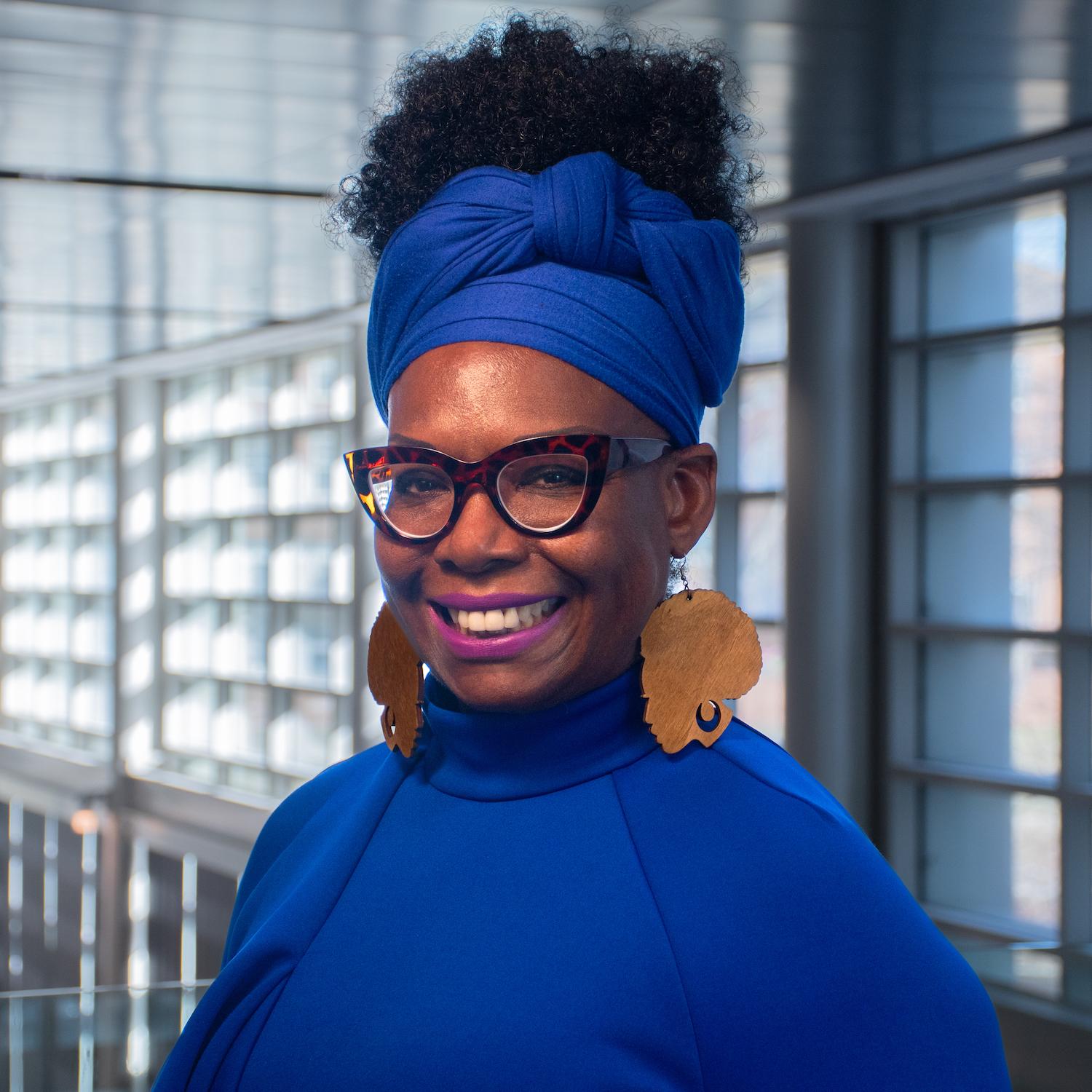 DeNeen L. Brown joined the University of Maryland Philip Merrill College of Journalism faculty in 2019 after more than three decades at The Washington Post. She was promoted from associate professor to full professor in 2023.
Since coming to UMD, she has continued to write for The Post, including a series of stories on the deadly 1921 Tulsa Race Massacre, which led to the city's mayor reopening an investigation into suspected mass graves.
Among other jobs at The Post, Brown has covered police, courts and education, and was a foreign correspondent. She was a staff writer in The Post's Metro and Style sections and a staff writer for The Washington Post Magazine. Brown has earned national recognition for writing narratives about the middle class, the homeless, culture, race, Black history, urban gentrification, poverty and the environment.
As The Post's Canada bureau chief from 2000 to 2004, she traveled throughout the Canadian Arctic and Arctic Archipelago to write about climate change, melting permafrost, receding glaciers, indigenous populations and cultural erosion. She also has written dispatches from an icebreaker in the Northwest Passage, and covered stories from Greenland and Haiti.
She's won national feature-writing prizes from the American Society of Newspaper Editors, the National Association of Black Journalists, the American Association of Sunday and Feature Editors, as well as regional awards from the Maryland, Delaware, District of Columbia Press Association. In 2006, Brown's story titled "Mr. Wonderful" won first place and the best-in-show award for daily writing from the Virginia Press Association.
Brown is a former Knight Fellow and Washington Post Media Fellow at Duke University. She has taught writing seminars at Harvard's Nieman Conference on Narrative Journalism and has been a guest lecturer on narrative writing at the Poynter Institute for Media Studies in Florida.
She's taught writing at National Writers Workshops around the country and at the American Association of Sunday and Feature Editors conference. She was also an adjunct journalism instructor at Georgetown University.
Her essays about writing are published in "Telling True Stories: A Nonfiction Writers' Guide." Her award-winning narratives are published in "Best Newspaper Writing 1999: The Nation's Best Journalism."
Brown holds a bachelor's degree in journalism from the University of Kansas.
Contact
B.A., University of Kansas