Douglas Gomery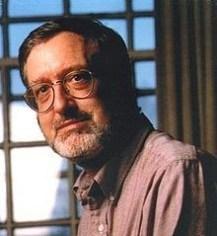 Douglas Gomery
Professor Emeritus
Douglas Gomery is the award-winning author of 21 books and more than 600 articles on the history and economics of the mass media. His book, "The History of Broadcasting," is a standard in the industry and he is an acknowledged expert on the life and times of country western singer Patsy Cline.
Gomery taught in the Philip Merrill College of Journalism from 1993-2005, when he was named professor emeritus. He is currently Resident Scholar at the Center for Visual and Mass Media at the University of Maryland Libraries.
Background
Gomery was born in New York City on April 5, 1945 and grew up in Allentown, Pennsylvania. From 1963-65 he attended Marietta College and in 2007 was granted an honorary doctorate. In 1967, he graduated No. 1 in his class (Phi Beta Kappa) from Lehigh University with a major in economics. He earned an M.A. in economics from the University of Wisconsin-Madison in 1970 and a Ph.D. in Communications Arts in 1975.
Gomery taught at the University of Wisconsin-Milwaukee from 1974-81 and then in College Park in Communication Arts from 1981-92 before moving to what would become the Philip Merrill College of Journalism.
He was a visiting professor at Northwestern University, University of Iowa, New York University and the University of Utrecht in the Netherlands.
Gomery consulted with the Woodrow Wilson International Center for Scholars, the GAO and the FCC.
He authored the column "The Business of Broadcasting" for the American Journalism Review from 1995 to 2000.
His most recent books include: "The FCC's Newspaper-Broadcast Cross-Ownership Rule" (2002), "The Coming of Sound" (2005), "The Hollywood Studio System" (2005), "The Television Industries" (2006), "A History of Broadcasting" (2008) and "Patsy Cline: The Making of an Icon" (2011).
Gomery was a member of the editorial boards of Journal of Film and Video, Journal of Media Economics, Screen, Journal of Broadcasting and Electronic Media, and Journal of Communication.
From 1986-89, he was a member of the Board of Trustees of the American Film Institute. In 2007, he was named a distinguished scholar by the Broadcast Education Association.
Gomery continues his historical research as Resident Scholar at the Center for Visual and Mass Media at the University of Maryland Libraries. He is also the official historian of Celebrating Patsy Cline, based in Winchester, Virginia, and helped create the museum: "The Patsy Cline Historic House."
Contact
B.A., Lehigh University
M.A., University of Wisconsin-Madison
Ph.D., University of Wisconsin-Madison
Honorary Ph.D., Marietta College