Eric Falquero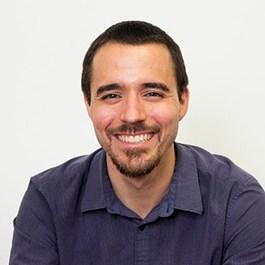 Eric Falquero
Adjunct Lecturer
Eric Falquero is an award-winning designer, reporter and editor whose career has focused on poverty for the last eight years.
He runs the nonprofit newsroom at Street Sense Media, including managing digital content and running a robust internship training program.
He has honed his expertise through multiple fellowships with the National Press Foundation, American Society of News Editors, the Metcalf Institute, and most recently The American Press Association — which he is working with for a year to embed community listening and engagement into the culture of his newsroom.
He was twice elected to serve on the board of directors for the Society of Professional Journalists D.C. Pro chapter.
Falquero holds a Bachelor of Fine Arts degree in graphic design from Marshall University.
Contact
B.F.A., Marshall University