James Risen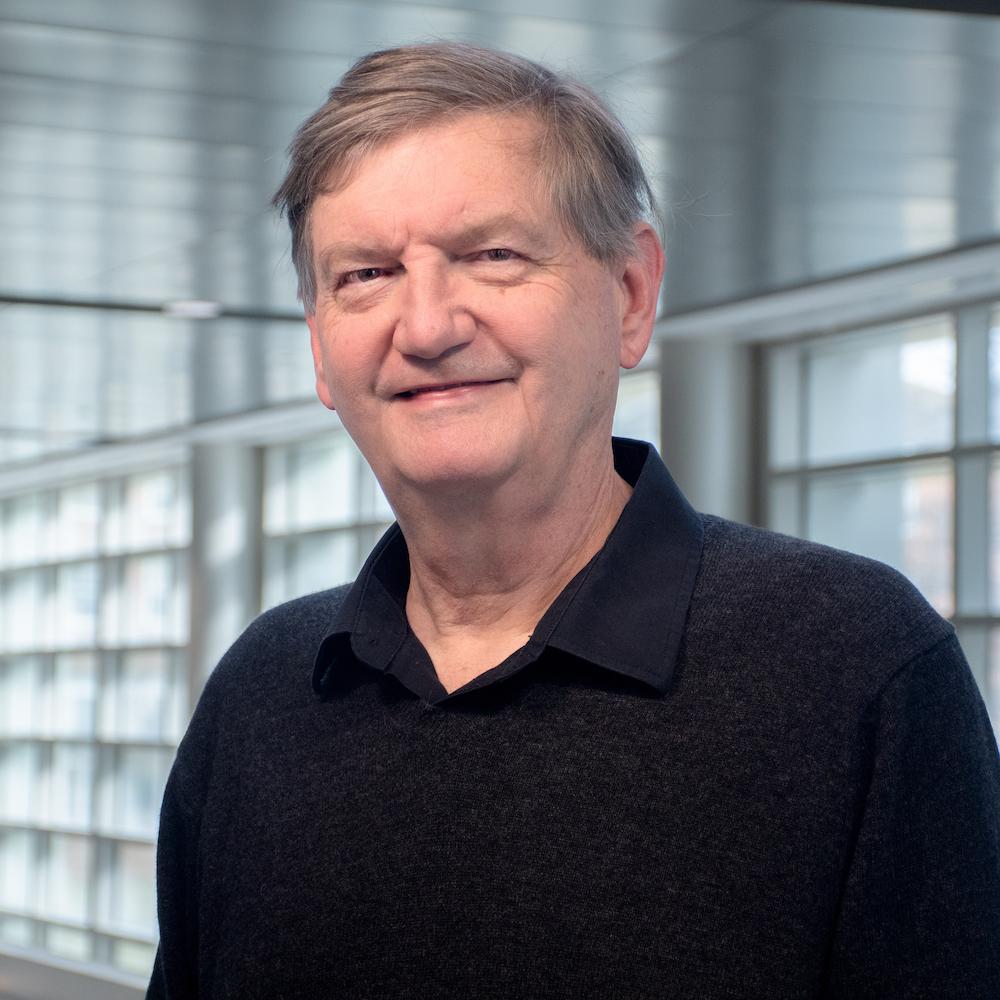 James Risen
Visiting Professor on Press Freedom
James Risen, a national security reporter for The Intercept and bestselling author, joined the faculty at the Philip Merrill College of Journalism in spring 2023 as the visiting professor on press freedom.
His hiring is a central part of a press freedom initiative launched at Merrill College, funded by a nearly $1 million grant from First Look Institute. He teaches journalism courses related to national security, and global and domestic terrorism.
Risen, who won two Pulitzer Prizes while working as a national security reporter for The New York Times, will lead a series of programs for journalists, lawyers, educators and advocates of a free press, free speech and national security issues.
Risen was himself a target of the U.S. government's crackdown on journalists and whistleblowers, as he waged a seven-year battle, risking jail, after the Bush administration and later the Obama administration sought to force him to testify and reveal his confidential sources in a leak investigation. He never gave in, and the government finally backed down.
Risen came to Merrill College from First Look Institute, where he is senior national security correspondent for The Intercept and was director of the institute's Press Freedom Defense Fund, which provided legal support to journalists, news organizations and whistleblowers who are targeted by powerful figures because they have tried to bring to light information of public interest. 
The Press Freedom Defense Fund evolved into the new initiative at Merrill College. 
Risen will continue reporting for The Intercept and publishing books. His fifth book, "The Last Honest Man: The CIA, the FBI, the Mafia and the Kennedys-and One Senator's Fight to Save Democracy," will be published by Little, Brown and Company on May 9.
Risen worked for The New York Times for 20 years, where he won the 2006 Pulitzer Prize for National Reporting for his stories about the National Security Agency's domestic spying program. He was also a member of The Times' team that won the 2002 Pulitzer Prize for Explanatory Reporting for coverage of the Sept. 11 attacks and terrorism.
Risen has also worked as a reporter at The Journal Gazette (Fort Wayne, Indiana), the Miami Herald, the Detroit Free Press and the Los Angeles Times.
He is the author of five books, the first four being: "Wrath of Angels: The American Abortion War;" "The Main Enemy: The Inside Story of the CIA's Final Showdown With the KGB;" "State of War: The Secret History of the CIA and the Bush Administration;" and "Pay Any Price: Greed, Power and Endless War."
Risen is a graduate of Brown University, where he majored in history. He received his master's degree in journalism from Northwestern University.
Contact
A.B., Brown University
M.S., Northwestern University