Janet Terry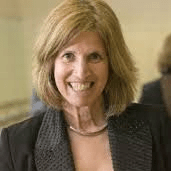 Janet Terry
Adjunct Lecturer
Janet Terry started her broadcast career as a reporter for Capital Broadcast News, covering Congress and the White House for about 40 TV stations around the country.
During her 30-year career at WUSA-TV in Washington, D.C., she was a producer, writer and primary guest booker for all of the station's newscasts. Terry's news guests included members of Congress, Hollywood celebrities, artists and bestselling authors. She was extensively involved in coverage of the D.C.-area sniper case and the Sept. 11 terrorist attacks. Her passion is for jumping on breaking news, both local and around the world.
Terry previously worked in the media department at the University of Maryland Francis King Carey School of Law's Center for Health and Homeland Security. In addition to being an adjunct professor, Terry also runs one of the largest farmers markets in Maryland, the Olney Farmers and Artists Market.
Terry graduated from New York University with a major in French and earned her master's in Communications and Foreign Languages from American University.
Contact
B.A., New York University
M.A., American University