John Kennedy Hughes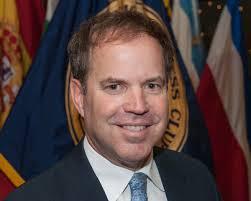 John Kennedy Hughes
Adjunct Lecturer
John Kennedy Hughes has been a senior content editor for Arlington, Virginia-based Bloomberg Industry Group's law publication since November 2019. For Bloomberg Law, he works with the team that covers the business of law, after previously working with the technology team. 
Before that, he worked for eight years on Bloomberg's breaking news desk in Washington. He wrote and edited news about all major happenings in the U.S. capital. These included President Trump's daily actions and pronouncements, China trade, immigration, regulatory actions and politics. He was on the team that created the breaking-news desk in Washington in 2011.
Prior to the breaking-news role, he covered transportation, with a particular focus on aviation, for Bloomberg in Washington from 2000 to 2011. His reporting included the Sept. 11 attacks, the Miracle on the Hudson, the bailout of the U.S. auto industry, the creation of the government's aviation security apparatus and bankruptcies of U.S. airlines.
From 1996 to 2000, Hughes worked for The Associated Press. In the first two years with AP, he was based in Detroit, covering breaking news of every kind, including crime, a natural disaster, a plane crash, Dr. Jack Kevorkian, a newspaper strike and the auto industry.
He worked in Washington his last two years with AP, reporting on happenings about the states of Oregon and Washington. His coverage included logging, salmon and environmental issues, along with trade, aviation and physician-assisted suicide.
From 1994-96, Hughes worked at the Small Newspaper Group's Washington bureau, covering happenings in the nation's capital that affected readers in Minnesota, Illinois, Iowa and Indiana.
From 1987 to 1994, he worked in Minnesota for two dailies, the St. Cloud Times and the Rochester Post-Bulletin. He wrote a daily column and his beats included education as well as state government and politics.
He holds a bachelor's degree in political science from the University of Minnesota and a master's degree from the Medill School of Journalism at Northwestern University.
Hughes served for 10 years on the National Press Club Board of Governors, filling the role of president in 2015. In 2011, he founded Friends of the Soldiers Home, a nonprofit organization that serves residents of the Armed Forces Retirement Home in Washington. He serves as chairman.
Contact
B.A., University of Minnesota
M.S.J., Northwestern University