Jon Franklin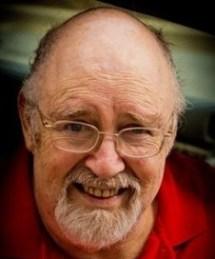 Jon Franklin
Professor Emeritus
Adapted from: http://sciwrite.org/sciwrite.franklin.html
Jon Franklin is a well-known pioneer in creative nonfiction. His innovative work in the use of literary techniques in the nonfiction short story, novel and explanatory essay won him the first Pulitzer prizes ever awarded in the categories of feature writing (1979) and explanatory journalism (1985).
His books include: "The Molecules of The Mind," Atheneum, (1987); "Writing for Story," Atheneum, (1986); "Guinea Pig Doctors," (with J. Sutherland) Morrow, (1984); "Not Quite a Miracle," (with Alan Doelp), Doubleday, (1983); "Shocktrauma," (with Alan Doelp), St. Martin's Press, (1980).
Born in Enid, Oklahoma, in January 1942, he grew to adulthood traveling around the Southwest. He spent eight years (1959-67) as a journalist in the U.S. Navy, serving aboard several aircraft carriers in the Far East and, finally, as a staff writer for All Hands Magazine.
He graduated with high honors from the University of Maryland in 1970 and worked as a science and feature writer at The Baltimore Sun from 1970-86. He was a professor at the University of Maryland College of Journalism from 1986-89, and was then professor and chairman of the Department of Journalism at Oregon State University from 1989-91. From 1991-98, he served as director of the creative writing program at the University of Oregon.
Leaving academia, he moved to Raleigh, North Carolina, and served as a narrative writer, special assignments editor and writing coach for the Raleigh News and Observer.
In 2001, Franklin returned to the University of Maryland as the first Merrill Chair in Journalism.
"He is one of the greatest practitioners and teachers of feature writing in all of journalism," Professor Gene Roberts said at the time. "Having him return to Maryland is another great step in making the University of Maryland College of Journalism one of the finest in the nation."
Franklin taught courses on science writing and writing complex stories. At the time, he was the fourth Pulitzer winner at the College, joining David Broder, Knight Chair Haynes Johnson and Humphrey Fellows Director William Eaton.
He retired as a professor emeritus in July 2010.
Read a Neiman interview with Jon Franklin in 20014.
Awards
Pulitzer Prize for Explanatory Journalism, 1985
Penney-Missouri Special Journalism Award, 1985
Helen Carringer Award, Assn. for Mental Health, 1984
Pulitzer Prize for Feature Writing, 1979
Keep America Beautiful Award, 1977
Talbot Denmead Memorial Conservation Award, 1977
James T. Grady Medal, American Chemical Society, 1975
Other
Semifinalist, Journalist-in-Space Program, 1986
Doctor of Humane Letters (honorary), UMBC, 1981.
Doctor of Humane Letters (honoris causa), College of Notre Dame of Maryland, 1982
Contact
B.A., University of Maryland
Honorary Ph.D., UMBC
Honorary Ph.D., College of Notre Dame of Maryland