Kevin Blackistone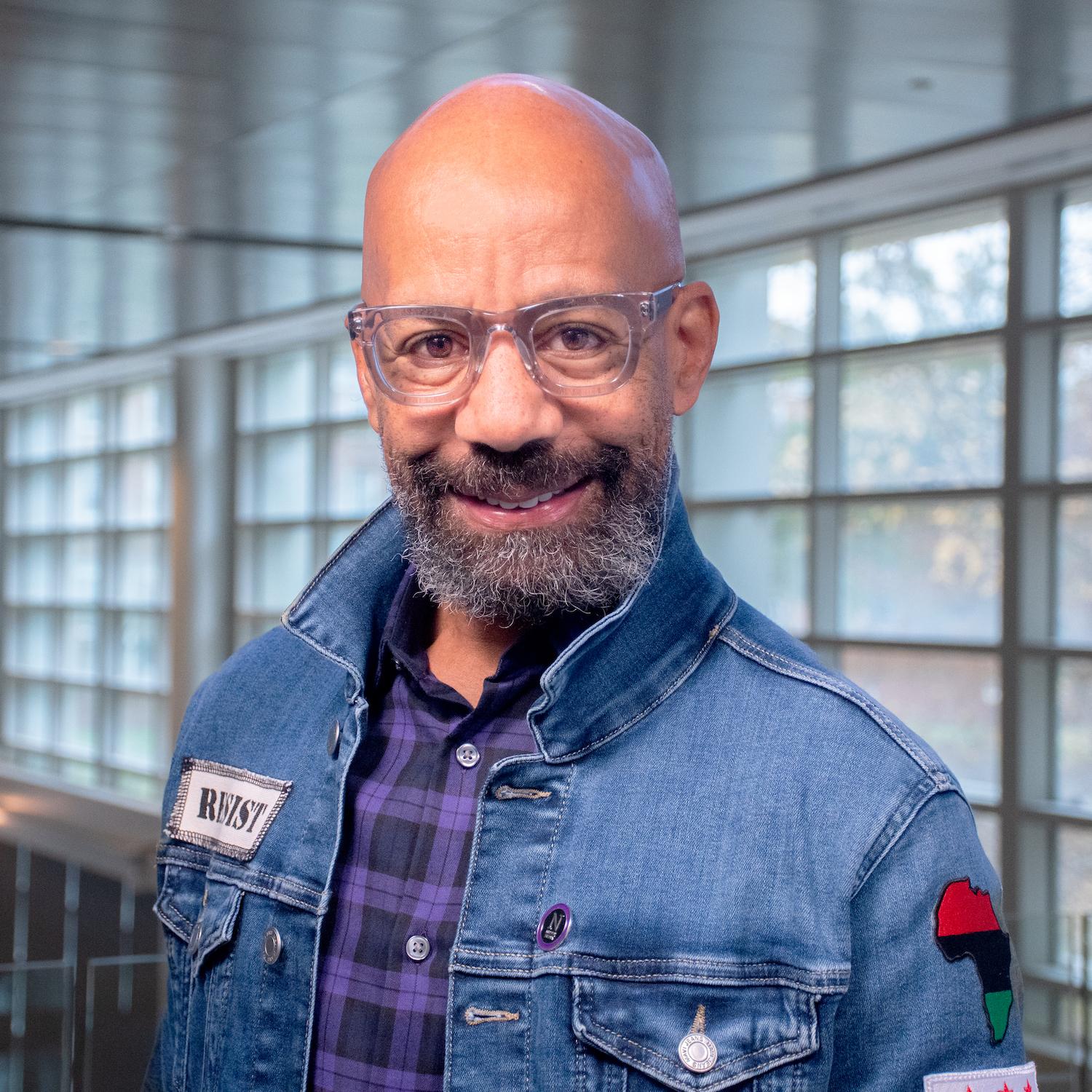 Kevin Blackistone
Professor of the Practice
Kevin Blackistone is a longtime national sports columnist now at The Washington Post, a panelist on ESPN's "Around the Horn," a contributor to National Public Radio and coauthor of "A Gift for Ron," a memoir by former NFL star Everson Walls published in November 2009 that details his kidney donation to onetime teammate Ron Springs.
Blackistone was a sports columnist for AOL Fanhouse from October 2007 to March 2011 and an award-winning sports columnist for The Dallas Morning News from September 1990 to September 2006.
In 1981, he started his journalism career in earnest as a city reporter at The Boston Globe. In 1983, he moved to Chicago to write for The Chicago Reporter, a monthly investigative magazine on Chicago's racial and social issues. In 1986, Blackistone joined The Dallas Morning News as a general assignment reporter on the city desk before joining the business desk, where he covered economics for several years.
In 1990, after covering Nelson Mandela's U.S. tour, Blackistone moved to the sports page where over the next 16 years he covered the Summer Olympics, the Super Bowl, Wimbledon, the World Cup, the Tour de France, the British Open, the NBA Finals, the Final Four, the national college football championship, the NFL playoffs, the Major League Baseball playoffs, world championship boxing matches and other events more than once.
From 2007 to 2011, he wrote a sports column for AOL Fanhouse, opining from Africa's first World Cup that was held in South Africa in 2010 as well as from Vancouver for the 2010 Winter Olympics. For three years in the late 1990s, he also wrote the sports column at Emerge, a monthly review of politics and culture that Time magazine hailed as an "uncompromising voice that made [it] the nation's best Black news magazine."
Blackistone is a recipient of numerous awards, including awards for sports column writing from the Texas Associated Press Managing Editors, for investigative reporting from the Chicago Newspaper Guild and for enterprise reporting from the National Association of Black Journalists. Blackistone was a Davenport Fellow at the University of Missouri and a Wharton Business Journalism Fellow at the University of Pennsylvania. He was a Martin Luther King Fellow at Boston University as a graduate student.
He co-produced and co-wrote a 2022 documentary on the history of and fight against mascoting Native Americans. He has authored academic journal articles on diversity in sports media and hagiography in sports film documentary. He was a visiting lecturer at Beijing Sport University in summer 2014.
Courses Taught
– JOUR382 Special Topics in News Writing and Reporting: Sports Reporting and Writing
– JOUR458 Special Topics in Journalism: Sports, Protest and Media
Contact
B.S., Northwestern University
M.S., Boston University