L. John Martin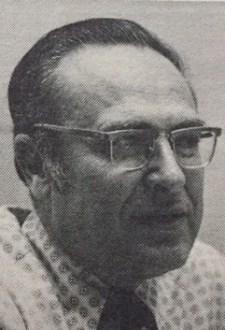 L. John Martin
Professor Emeritus
Professor L. John Martin's tenure with the College of Journalism began in 1969, coming to Maryland from the USIA and previously, the University of Florida.
He taught courses on public opinion and the mass media, as well as a graduate research seminar. A prolific writer, he contributed articles and chapters to a wide range of publications, including "The Role of the Mass Media in American Politics" published in the September 1976 issue of The Annuals and "The Media's Role in International Terrorism" available from ResearchGate.net.
Martin served as acting dean of the College when Dr. Ray Hiebert went on sabbatical during the Fall 1975 semester.