Mark Feldstein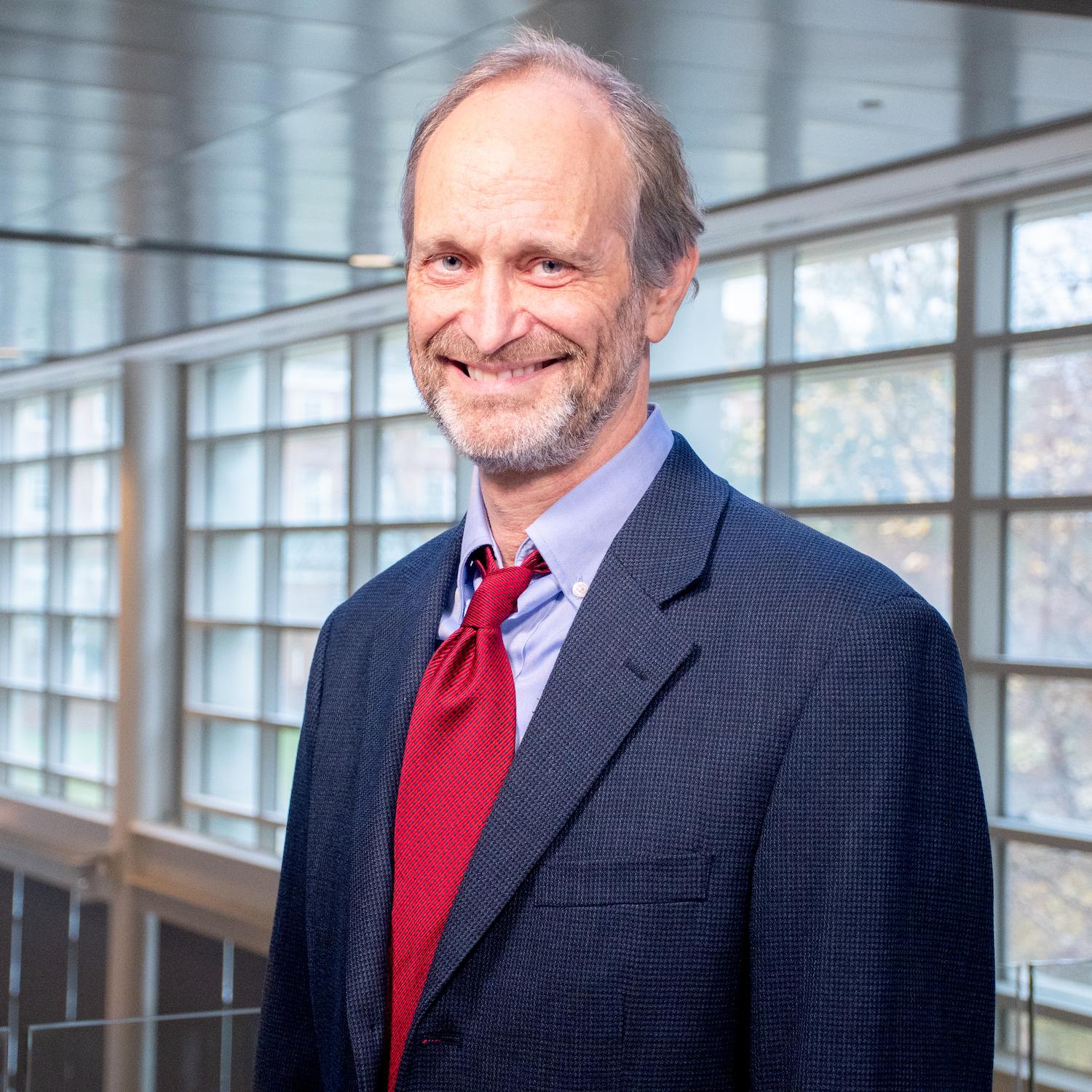 Mark Feldstein
Richard Eaton Chair of Broadcast Journalism
Mark Feldstein spent 20 years as an award-winning on-air investigative correspondent at CNN, ABC News and various local television stations.
On assignment, he was beaten up, subpoenaed and sued in the U.S.; detained and censored by government authorities in Egypt; and escorted out of the country under armed guard in Haiti.
His exposés led to resignations, firings, multimillion dollar fines and prison terms — and more than 50 journalism awards, including two George Foster Peabody medallions, the Columbia-DuPont baton, the national Edward R. Murrow broadcasting prize and nine regional Emmys.
As a scholar, Feldstein has been published in numerous peer-reviewed journals. His book "Poisoning the Press" earned top academic awards for research and was selected by The Washington Post and other newspapers as a best book of the year.
Feldstein is regularly quoted as a media analyst by leading outlets in the U.S. and abroad, and has testified as an expert witness on First Amendment issues before Congress and in court, most recently on behalf of WikiLeaks founder Julian Assange.
He has traveled to more than 30 countries and lectured around the world on investigative reporting, censorship, freedom of the press, and journalism history and ethics.
Recent Publications
"'Free press wins in underhanded fashion': Columnist Drew Pearson's Blackmail of General Douglas MacArthur," American Journalism, Winter 2022: 392-418.

"

The Nixon White House Plotted to Assassinate a Journalist 50 Years Ago

,"

Washington Post

, March 25, 2022.

"Investigative Reporters and Whistleblowers," Journalism & Communication Monographs, fall 2020: 246-51.

Expert witness report

,

U.S. v. Julian Assange

, Crown Court at Woolwich (London), Jan. 12, 2020, pp. 1-26 (14,000-words).

"Spies, Murder, and the Mafia: Exposing a Scandalous Cold War Conspiracy," in Scandalogy: Cultures of Scandals—Scandals in Culture," eds. André Haller & Hendrik Michael (Herbert Von Halem Verlag: Cologne, Germany, 2019): 124-43.

"How Sinclair Became the Most Insidious Force in Local TV News," Washington Post, April 10, 2018.

Review, "Clash: Presidents and the Press in Times of Crisis," American Journalism, winter 2023.

Review, "Ticking Clock: Behind the Scenes at 60 Minutes," Electronic News, spring 2022: 139-42.

Review, "Going There," Electronic News, winter 2023.

Review, "Ghosting the News: Local Journalism and the Crisis of American Democracy," Journalism & Mass Communication Quarterly, fall 2022.

Review, "A Compendium of Federal Leak Investigations in the United States," American Journalism, fall 2020: 560-1.

Review, "The Rising Clamor: The American Press, the Central Intelligence Agency, and the Cold War," Journalism History, fall 2020.

Review, "Postgate: How the Washington Post Betrayed Deep Throat, Covered Up Watergate, and Began Today's Partisan Advocacy Journalism," Washington Decoded, April 2020.

Review, "A Newsman in the Nixon White House," Journalism, spring 2020: 593-4.
Expertise
Journalism history, ethics and malpractice. Media and politics. Broadcast news. Investigative reporting. Leaks and whistleblowers. Scandal coverage. Presidents and the press. First Amendment: libel and defamation; censorship and national security; subpoenas of reporters; use of hidden cameras; undercover reporting; ambush interviews.
Courses Taught
JOUR 284: Scandal: Exposing Corruption, Injustice and Vice in America
JOUR 360/660: News Writing & Reporting II: Broadcast
JOUR 361/661: Television Reporting & Production
JOUR 412: Biography as Journalism
JOUR 610: History of Mass Media
JOUR 663: Long-Form Broadcast Journalism
JOUR 779I/459I: History of Investigative Journalism
Mark Feldstein's CV (March 2023)
Contact
B.A., Harvard University
Ph.D., University of North Carolina at Chapel Hill