Maurine Beasley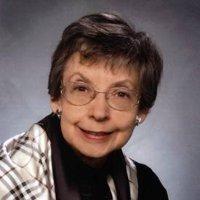 Maurine Beasley
Professor Emerita
Professor Emerita Maurine H. Beasley, a former education editor of the Kansas City (Missouri) Star and former staff writer for The Washington Post, is a journalism historian who specializes in women's portrayal and participation in journalism. Her particular focus is Washington women journalists, including Eleanor Roosevelt, who considered herself a journalist, and the coverage of first ladies.
Her most recent book is "Women of the Washington Press" (Northwestern University Press, 2012), which chronicles for the first time the discrimination faced by Washington women journalists from the 1830s to the present day.
An earlier book, "Eleanor Roosevelt: Transformative First Lady" (University Press of Kansas, 2010), was a selection of the History Book Club. Among her other publications: "First Ladies and the Press" (Northwestern University, 2005) and the "Eleanor Roosevelt Encyclopedia," which she coedited, (Greenwood Press, 2001). It was named one of the outstanding reference books of the year by Booklist, publication of the American Library Association.
Her coauthored/edited book, "Taking Their Place: A Documentary History of Women and Journalism," received a 2003 award for excellence from the Text and Academic Authors Association.
Beasley, who holds bachelor's degrees in history and journalism from the University of Missouri Columbia and a master's degree from the Columbia University Graduate School of Journalism, has a Ph.D. in American Civilization from George Washington University.
She was named a Distinguished Senior Scholar by the Educational Foundation of the American Association of University Women and received the Eleanor Blum Distinguished Service to Research Award from the Association for Education in Journalism and Mass Communication of which she is a past national president.
She also is a former president of the American Journalism Historians Association and received that organization's Kobre Award for Lifetime Achievement in journalism history. In 2000, she taught journalism at Jinan University in China under a Fulbright grant. She has advised 20 students who have been awarded Ph.D. degrees by Merrill College, seven of whom have won national dissertation awards.
Contact
B.A., University of Missouri-Columbia
B.J., University of Missouri-Columbia
M.S., Columbia University
Ph.D., The George Washington University