Rose DiPaula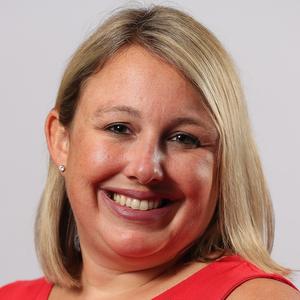 Rose DiPaula
Adjunct Lecturer
A University of Maryland alumna, Rose DiPaula has been a part of the UMD community for over a decade. She was named the assistant director of media relations in January 2011 and was promoted to associate director in 2019. She currently oversees daily media operations for the women's basketball and field hockey teams.
DiPaula became an adjunct professor at the Philip Merrill College of Journalism in the spring of 2017, teaching JOUR 458B, Sports Media Today.
In her current role with Maryland Athletics, DiPaula oversees all communications strategy, social media, messaging and publicity for her teams.
DiPaula started the Instagram and Twitter accounts for the national championship women's basketball and field hockey teams. Both are among the top in their respective sports with engagements.
DiPaula oversees the media relations department's undergraduate internship program, manages the department's budget and media relations game-day staffing and operations.
DiPaula graduated from UMD with her Bachelor of Arts degree in 2009. She served the media relations department as an undergraduate intern.  
Contact
B.A., University of Maryland