Steve Drummond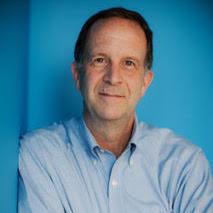 Steve Drummond
Adjunct Lecturer
Steve Drummond heads up two teams of journalists at NPR: a nine-member team, NPR Ed that covers education and learning, and Code Switch, the network's podcast and reporting team on race and identity. Drummond brings to these initiatives nearly 30 years covering education issues, and nearly two decades at NPR in a variety of roles. Prior to this assignment, he was the network's senior national editor, overseeing domestic news coverage and a team of more than 60 reporters, producers and editors in Washington, D.C., and 18 bureaus around the country. 
In addition to his journalism credentials, Drummond has also spent time in the classroom. In the early 1990s, he left journalism temporarily for a graduate degree in education and a brief career as a middle and high school teacher. 
Drummond joined NPR in 2000 as an editor on the national desk. In 2003, he became the senior editor of All Things Considered. He returned to the national desk in 2004 to edit coverage of poverty and welfare, education, religion, and crime and punishment.
At NPR, his work has been honored with many of journalism's highest awards, including three Peabody Awards, two Alfred I. DuPont-Columbia University awards, the Robert F. Kennedy Journalism Award and the Edward R. Murrow Award.
Drummond holds a bachelor's degree and two master's degrees, in journalism and education, from the University of Michigan.
Contact
A.B., University of Michigan
M.A. (Journalism), University of Michigan
M.A. (Education), University of Michigan