Tom Davidson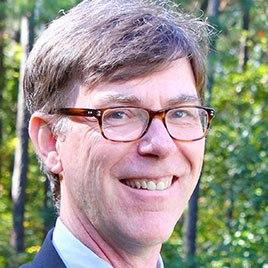 Tom Davidson
Adjunct Lecturer
Tom Davidson is a digital journalist and product-development executive who has worked for media organizations since age 15, in a different century.
As a reporter, he covered elections, state legislatures and in-depth stories about issues facing the Midwest and Florida. As an editor, he led teams that covered migrant crises in Haiti and Cuba; the explosive growth of South Florida; and several governor and U.S. Senate elections.
During a year-long fellowship at Stanford University, he studied the economics of the Internet and the dramatic impact it would have on traditional media organizations.
Afterward, he shifted to the business side of media, where he increased audience and profits as the digital general manager for two Tribune Co. newspapers; reached younger, non-print audiences through the launch of a new national entertainment website for Tribune and Gannett; and improved audience reach and content sharing as vice president of interactive content for Tribune's northeastern newspaper and broadcast markets.
In 2010, he joined PBS Digital. He worked with the producers of PBS NewsHour and Frontline to improve their digital reach; shepherded the first PBS Digital Studios series aimed at classroom students, PBS Math Club; and built Passport, a streaming service for station donors that has raised $50 million in new contributions to date.
Today, he works on the product development and design team for Gannett and the USA TODAY Network, working on projects to reinvigorate revenue categories, improve the article experience for readers and increase paid subscriptions to news sites.
Davidson graduated from Drake University in Iowa with a degree in journalism and a minor in political science.