COLLEGE PARK — The University of Maryland Philip Merrill College of Journalism's Capital News Service was named online-only News Organization of the Year on the way to winning 17 awards with nine individual students recognized in this year's Maryland, Delaware, District of Columbia Press Association contest.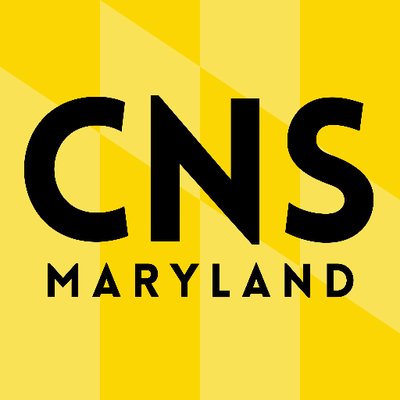 The MDDC News Organization of the Year awards represent the best publication in each division, and are chosen based on the points accumulated for first and second prizes in each category.  
CNS, staffed by Merrill College students and led by faculty members, competed against professional news organizations in the annual contest. All work was entered in Division O, for online-only news organizations.
CNS won eight first prizes for a variety of traditional, multimedia and video stories from students. It also added eight second prizes, including for General Website Excellence and for "Unlevel Playing Fields," the investigation into Title IX and high school sports from The Shirley Povich Center for Sports Journalism and Howard Center for Investigative Journalism.
Five students won multiple awards. Matthew Wynn '23 won three first prizes, Abby Zimmardi '22 won two first prizes and two second prizes, and Kyle Russo '23 won two first prizes and one second prize. E.A. Breeden '23 and Shannon Clark '22 each won one first prize and one second prize.
Here is a complete list of the MDDC Awards won by CNS:
News Organization of the Year
Capital News Service
Feature Story: Non-Profile
First Prize - Abby Zimmardi, "Now the object is finding an outfit"
Features Video
First Prize - E.A. Breeden, "Inside Maryland's marijuana industry, beginning at the root"
Second Prize - E.A. Breeden, "Maryland cannabis dispensaries a relief to tens of thousands"
Sports Feature Story
First Prize - Josh Casazza, "How elite boys' basketball changed the game for one Maryland school"
Environmental Reporting
First Prize - Logan Hill, "Baltimore church rehabilitates dying forest with lots of help"
Multimedia Storytelling (Sports)
First Prize - Matthew Wynn, "Looking at the NFL's history of concussion failure after Tagovailoa scare"
Best Use of Interactive Media
First Prize - Matthew Wynn and Kyle Russo, "Marylanders will most likely vote to legalize recreational marijuana in November. What happens next?"
Second Prize - Hanna Zakharenko, "The U.S. dollar is strong right now. Here's why"
News-driven Multimedia Storytelling
First Prize - Matthew Wynn and Kyle Russo: "Artificial Intelligence in art underlines deeper implications for workers."
Second Prize - Kyle Russo, "In Maryland's opioid crisis, fentanyl is driving deaths across the board" 
General News Story
First Prize - Shannon Clark and Abby Zimmardi, "Release of Adnan Syed focuses attention on Maryland wrongful prosecutions"
Second Prize - Abby Zimmardi, "Maryland becomes haven for out-of-state abortion seekers, providers"
Breaking News
Second Prize - Abby Zimmardi and Shannon Clark, "Adnan Syed free as Baltimore prosecutors drop charges"
Investigative Reporting
Second Prize - Povich Center and Howard Center, "Unlevel Playing Fields" 
State Government
Second Prize - Stephen Neukam, "Maryland gubernatorial candidate's financial connections pose conflict problems"
General Website Excellence
Second Prize - Capital News Service
For more information, contact:
Josh Land
joshland@umd.edu
301-405-1321