By Clark Hoyt
University of Maryland alumnus Jerry Ceppos, top editor at one of the nation's foremost newspaper companies and later dean of two major journalism schools, died Friday evening, July 29. He was 75.
The cause of death was sepsis brought on by a severe infection, said his wife, Karen Ceppos.
Jerry Ceppos was a 1969 graduate of the UMD Philip Merrill College of Journalism. In April 2022, he was inducted into the Merrill College Hall of Fame as part of its inaugural class. In 2001, he was the first Merrill College grad named one of the UMD Alumni Association's Distinguished Alumni.
"Jerry was a loyal Terp from the day he began editing The Diamondback to his last visit to the college in April for our Hall of Fame ceremony," Merrill College Dean Lucy Dalglish said. "For the past 10 years, I have been honored to work in the office suite named for his parents thanks to a generous Knight Hall  building fund contribution from Jerry and Karen."
"What terrible sad news," said Connie Chung '69, Ceppos' University of Maryland classmate and lifelong friend. "Jerry was such a dear and an incredibly talented journalist."
In a journalism career spanning more than 50 years, Ceppos led The San Jose Mercury News when California's Silicon Valley was exploding with innovation, including the birth of digital media that would ultimately undermine the traditional newspaper business. As an editor and later an educator, he drove a focus on the new technology and its remaking of society. He also championed diversity in the newsroom and the classroom.
"Jerry Ceppos was a wonderful journalist — talented, principled, industrious, committed to accuracy and fairness," said Larry Jinks, former publisher of The Mercury News.  
The paper won its only two Pulitzer Prizes while Ceppos was managing editor. He would rise to be the top news officer of Knight Ridder, owner of The Mercury News, The Miami Herald, The Philadelphia Inquirer, Detroit Free Press, The Charlotte Observer, The Kansas City Star and 26 other daily papers, making it the second-largest publisher of newspapers in the United States.
Ceppos was an early and relentless driver of diversity in an industry long dominated by white men. He took pride in the fact that he increased the racial and ethnic diversity of the Mercury News staff roughly threefold during his tenure as executive editor.
David Yarnold, who succeeded Ceppos as executive editor in San Jose, said, "Jerry did something that only great editors do: In the mid-90's, he understood the story we were sitting on, the making of Silicon Valley in the context of a majority minority community, and he challenged his newsroom to see the big picture." That meant creating new beats and reporting teams to cover previously overlooked populations. He also helped establish Nuevo Mundo and Viet Mercury, making the Mercury News perhaps the only newspaper in the nation published in three languages — English, Spanish and Vietnamese.
Susan Goldberg, who succeeded Yarnold and was later editor in chief of National Geographic, said Ceppos was unfailingly encouraging. "He assured you, in detailed ways, why you were qualified for roles you assumed were out of reach," she said. "You always felt better after talking with Jerry. What a gift."
Before becoming a dean, Ceppos served on the Accrediting Council for Education in Journalism and Mass Communication for more than a decade, serving as its chair for six years.
In a profession noted for large egos, Ceppos was praised by former colleagues as kind and self-effacing, giving credit to others, even as he challenged them to do better. "After a career that some may describe as legendary, he's one of the most sincerely humble people I've ever met," said Stephanie Ryan Malin, who worked with Ceppos at the Manship School of Mass Communications at Louisiana State University.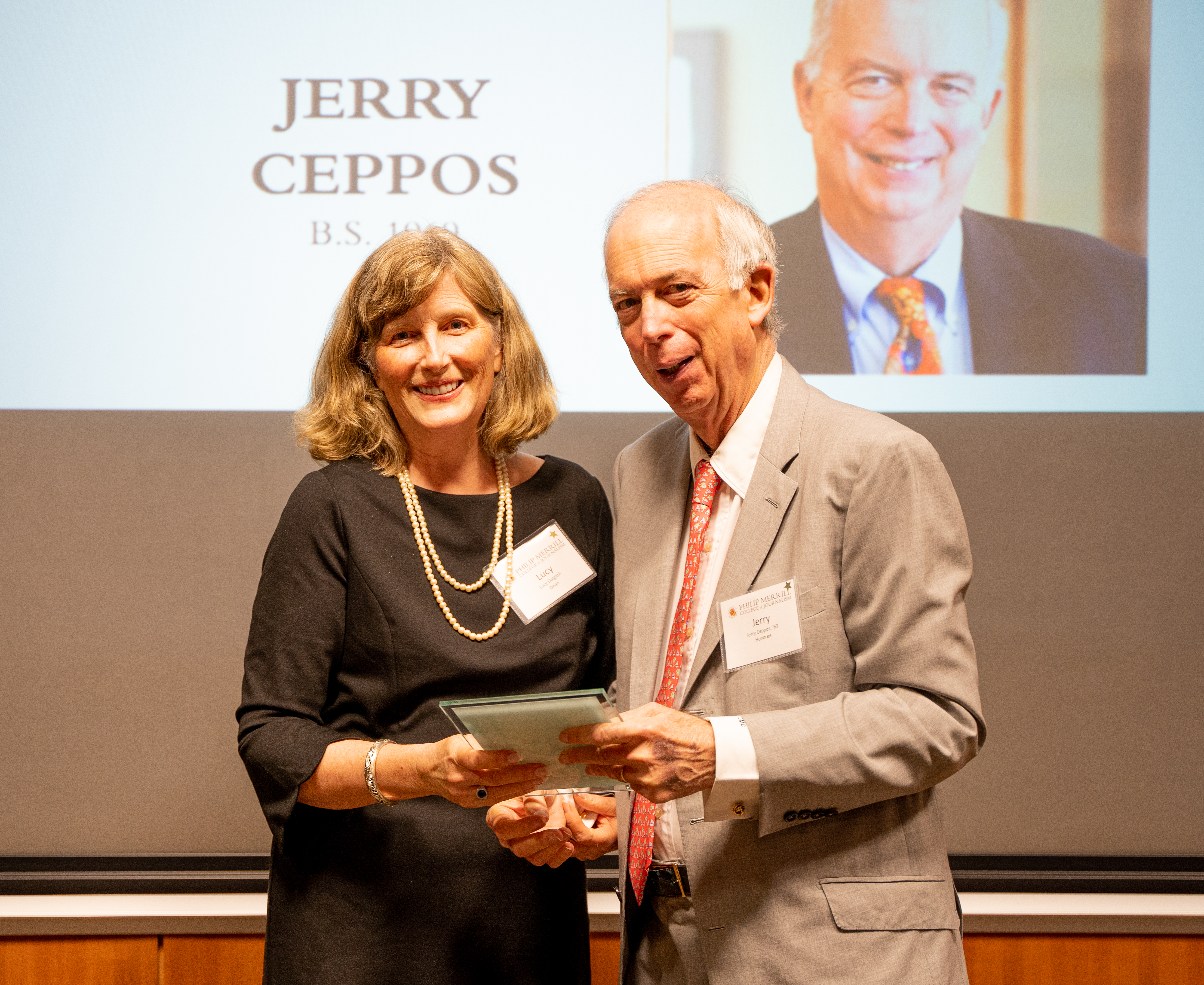 As dean of the Manship School, Ceppos started a news service to help fill a void left by declining mainstream news outlets, assigning student journalists to cover state government and undertake investigative projects.
"Jerry was a mentor 30 years ago when I was a young newspaper editor. He invited me to spend a week at The Mercury News brushing up on my national and foreign news-editing skills," Dalglish said. "More than 20 years later, he invited me to LSU, where he organized an annual training workshop for new journalism deans and administrators."
Ceppos was born in Washington, D.C., on Oct. 14, 1946, the only child of Harry and Florence (Epstein) Ceppos. His father was a small businessman who ran Famous Delicatessen in Silver Spring, Maryland, where young Jerry grew up. His mother, known as Lolly, was a homemaker.
Journalism ran in the family. His mother's brother, Sidney Epstein, was a legendary Washington newsman, the nattily attired city editor of the afternoon Washington Star when it was the city's dominant paper, and an inspiration to his nephew.  
As a self-described "geeky" student at Northwood High School in Silver Spring, Ceppos edited the school paper, The Red and Black. At the University of Maryland, he edited The Diamondback.
Ceppos will be buried in Miami during a private family service. A public celebration of his life will be held later. Friends are asked to contribute to the Manship School or the charity of their choice.
This tribute was edited to include more about Ceppos' connection to the University of Maryland Philip Merrill College of Journalism.