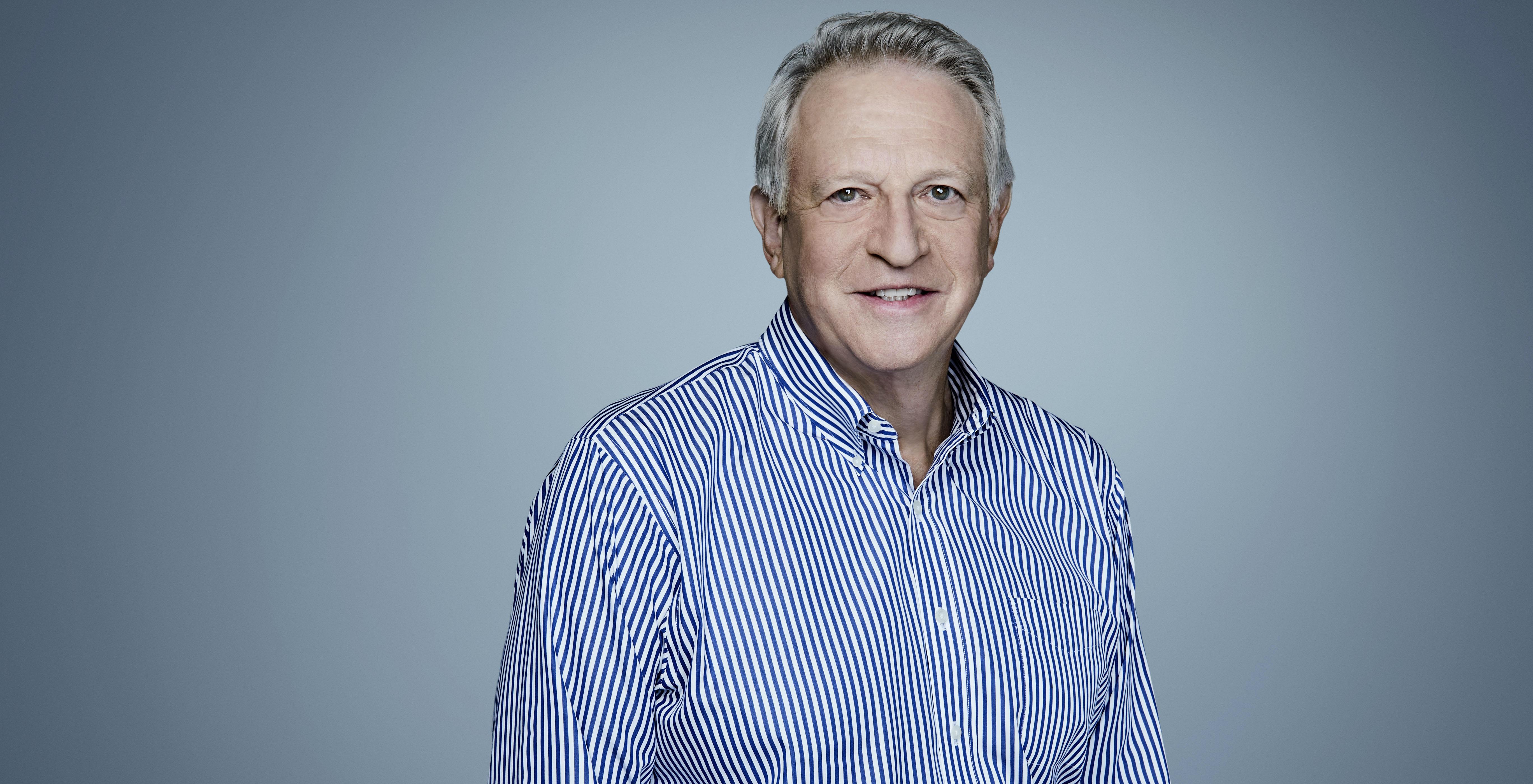 COLLEGE PARK -- The University of Maryland Philip Merrill College of Journalism and CNN have established the CNN Richard Davis Endowed Distinguished Graduate Fellowship in Journalism to benefit Merrill College graduate students, Dean Lucy A. Dalglish announced Thursday.
The fellowship is funded by a $300,000 gift from CNN to honor Merrill College alumnus Richard "Rick" Davis (M.A. '84), who will retire at the end of January after serving as CNN's executive vice president of news standards and practices since 1998. Davis is a member of Merrill College's Board of Visitors.
"Rick Davis is a CNN Original. CNN would not be what it is without him," said Jeff Zucker, chairman of WarnerMedia News and Sports, and president of CNN Worldwide. "To honor Rick's legacy in an important and meaningful way, we established the CNN Richard Davis Distinguished Graduate Fellowship. This fellowship will have a goal of supporting diversity in the newsroom as well as provide training for newsroom leadership. We can think of no better way to show our appreciation for Rick than the well-trained journalists of the future."
It will provide merit-based support for Merrill College graduate students with a preference for students who will promote diversity in the newsroom. The fund may be used for tuition support, summer stipends, research and internship/mentoring opportunities. The Merrill College dean will select the fellows.
"Thank you to CNN and Jeff Zucker for this very generous gift that honors my four decades there. Thanks also to Lucy Dalglish – I have been so impressed with her leadership of Merrill College," Davis said. "It's hard to express my appreciation and joy since it combines three of my great passions: CNN, the University of Maryland and helping to grow diversity in America's newsrooms.
"I look forward to meeting and, yes, mentoring the recipients of the fellowship who will have the benefit of working with my remarkable colleagues at CNN's Washington bureau. My connection to Maryland extends to my daughter Sarah and son-in-law Jonathan Michaels, both Maryland grads. For me, this is a real family affair." 
The CNN Richard Davis Fellows will be mentored by designated leaders and staff at CNN in the Washington, D.C., bureau. CNN mentors may be involved in supporting the careers of the fellows to create a pipeline of exceptional candidates with a goal to expand diversity in the newsroom and mentorship in newsroom leadership.
The fellowship serves as a tribute to recognize Davis' legacy at CNN, his impact on journalism, and history of supporting and mentoring students. His legacy at CNN goes far beyond his oversight of CNN Standards, and producing award-winning interview, debate and sports news programs. He also left his mark by actively identifying, mentoring and supporting aspiring journalists, believing in the importance of diversity in the newsroom at every level.
"Over the last 10 years, no one has taken a greater interest in our students -- particularly domestic minority students -- than Rick Davis," Dalglish said. "Not only has the Davis family contributed student scholarship support, they have made it a point to meet and mentor each scholarship recipient, which is not an easy thing to do when you live in Atlanta. We are regularly blown away by Rick's generosity to the college. 
"This gift will help Merrill College prepare the next generation of newsroom-ready journalists."
Before his career at CNN, Davis worked as an assignment editor at WRC-TV in Washington, D.C. In 1980, he joined CNN as one of the original team members during the network's launch. 
Davis earned his B.A in Government and Public Affairs at American University, and he earned his master's degree in television production/communications from the University of Maryland in 1984, where he has established two Davis Scholarships in Journalism at Merrill College. He remains an avid supporter of Maryland Terrapins Athletics. 
For more information, contact:
Josh Land
joshland@umd.edu
301-405-1321