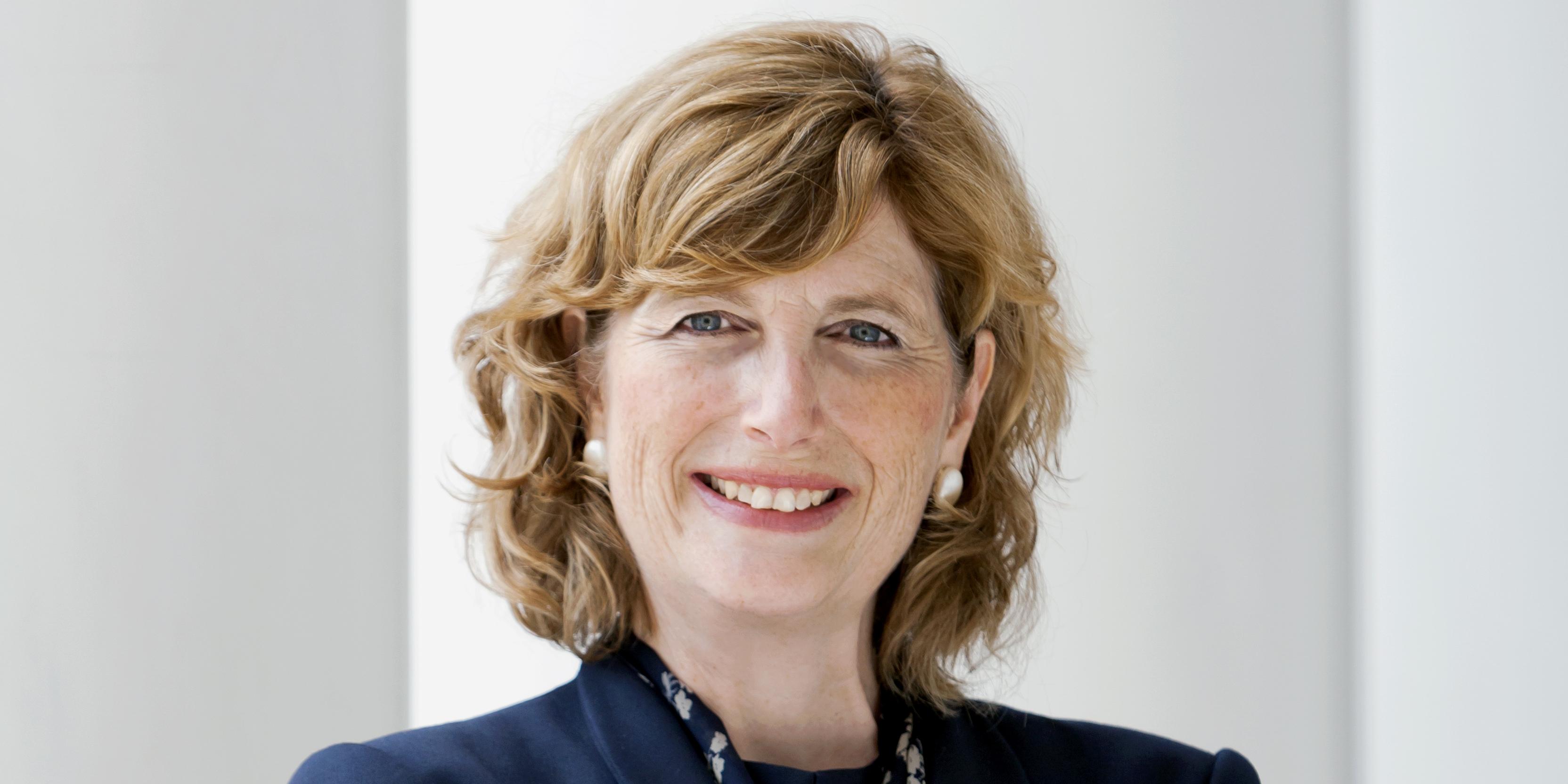 COLLEGE PARK -- Lucy A. Dalglish, dean of the University of Maryland Philip Merrill College of Journalism, has been named one of two finalists for a prestigious Scripps Howard Award in the Administrator of the Year category, the Scripps Howard Foundation and The E.W. Scripps Company announced.
A team of primarily journalism educators select the winner of the award, which is given in collaboration with the Association for Education in Journalism and Mass Communication (AEJMC).
The 68th annual Scripps Howard Awards will present $160,000 in prize money for work across 14 categories and the Impact Award. The virtual awards show will stream on Facebook and YouTube on Wednesday, April 21 at 7 p.m.
Dalglish's accomplishments since becoming dean in 2012 were detailed in a nominating letter from the Merrill College community. 
Among them are her effective leadership of a nationally recognized journalism program; promotion of diversity, inclusion and equity both in the curriculum and in the college's faculty, staff and student body; the successful, award-winning journalism produced by the college's Howard Center for Investigative Journalism and Capital News Service on her watch; her collaboration across disciplines at the university and with professional news organizations; and her deft guidance in response to the COVID-19 pandemic, maintaining Merrill's high standards while in a remote learning situation. 
"She improved the learning and teaching of undergraduate and graduate students, enhanced the college's reputation and prestige within and beyond the University of Maryland, and enabled the college to serve and strengthen journalism across the state and country," the letter said of Dalglish.
"We are happy that she has defended and advocated for journalism and its centrality in democracy. She has sustained a climate of autonomy and faculty governance, support for experimentation, and an expectation that superlative journalism is vital and worthy of respect. She deserves the Administrator of the Year Award."
The second finalist for the award is Alan Stavitsky, dean of the University of Nevada, Reno's Reynolds School of Journalism.
For more information, contact:
Josh Land
joshland@umd.edu
301-405-1321