While we are very glad the University of Maryland will be able to celebrate you in person this spring, the UMD Philip Merrill College of Journalism is committed to honoring the accomplishments of our resilient graduates virtually.
Tune in to commencement.umd.edu on Thursday, May 20 at 1 p.m. to watch the college's virtual commencement ceremony. You can also watch the video below. Hear from Dean Lucy Dalglish, student speaker Brendan Hartlove and a number of surprise guests as we honor our newest #merrillmade graduates.
Merrill College students and their families can partake in the University of Maryland's in-person commencement on Friday, May 21 at 11 a.m. Be sure to visit commencement.umd.edu for all details on how to attend or to tune in virtually.
Click the image below to view our Spring 2021 commencement program.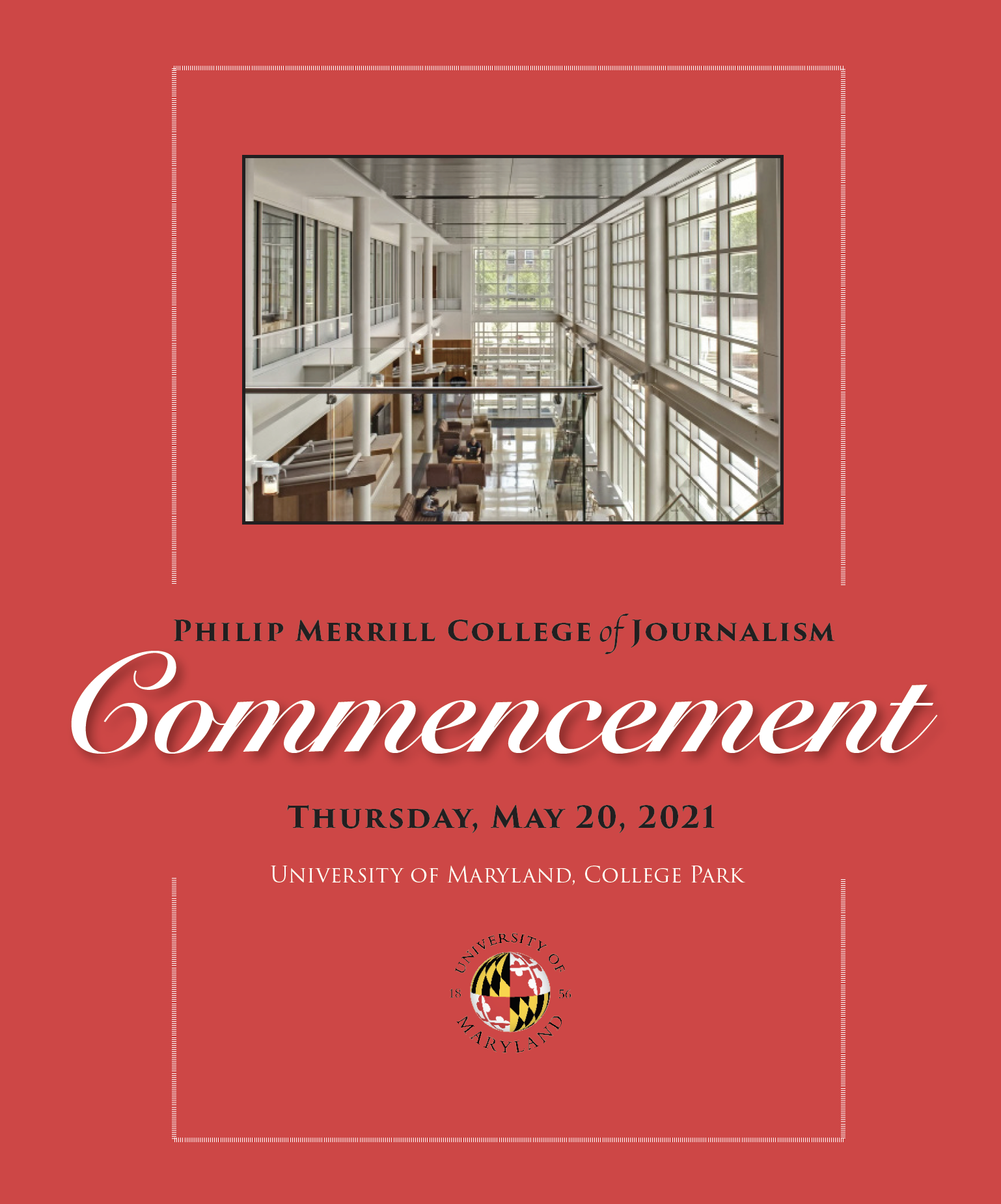 For more information, contact:
Josh Land
joshland@umd.edu
301-405-1321