COLLEGE PARK — Capital News Service, the nonprofit, student-powered news organization run by the University of Maryland's Philip Merrill College of Journalism, has launched its first news app.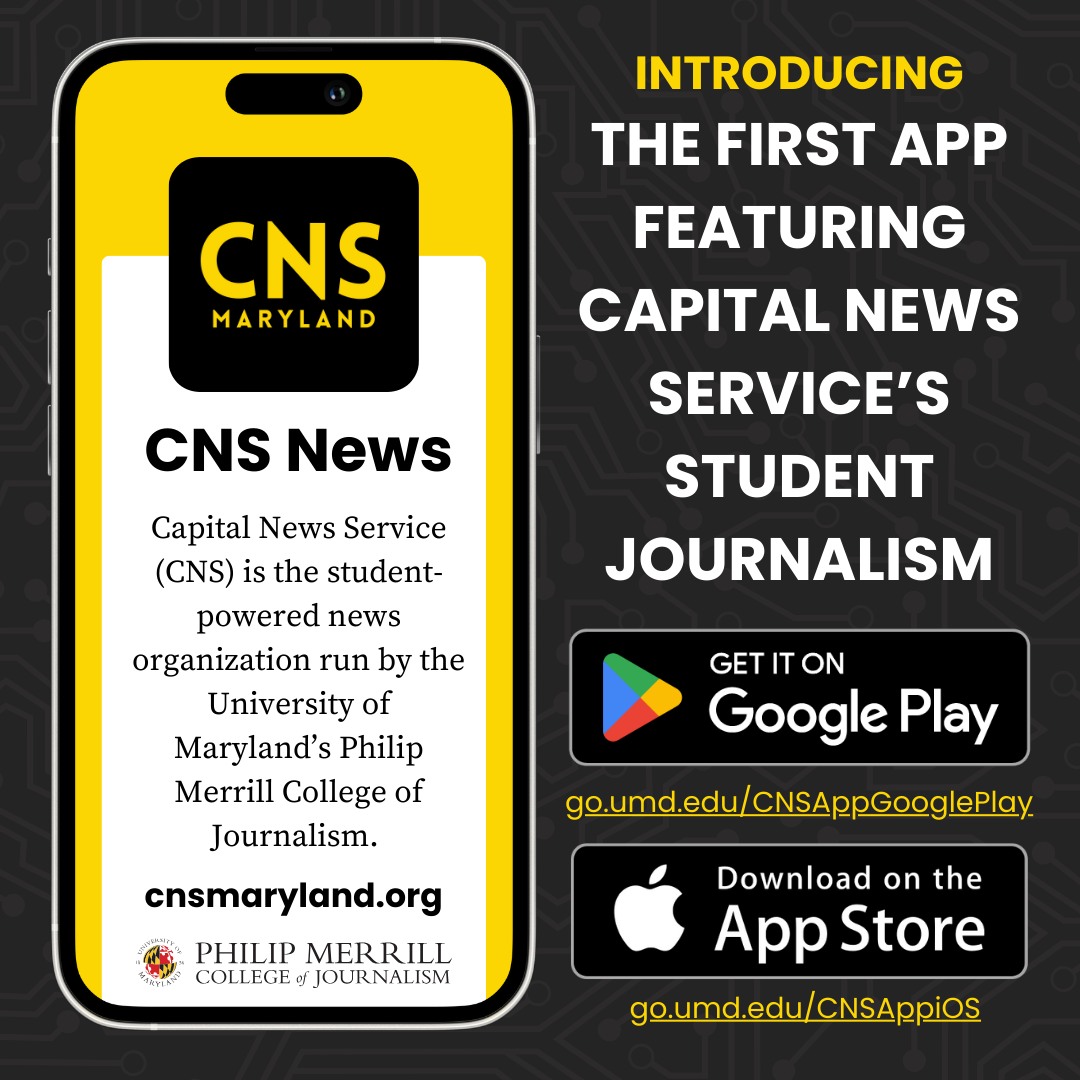 The new app features work produced by Capital News Service and its partners — the Local News Network, the Howard Center for Investigative Journalism and The Shirley Povich Center for Sports Journalism.
The mobile app was developed by Dr. Ronald Yaros, Merrill College associate professor in audience engagement, and is available for free download worldwide on the Apple and Google Play stores. 
If you have an iPhone, iPad or other Apple device, click here to download the CNS app.
If you have an Android phone or tablet, click here to download the CNS app.
Founded in 1990, Capital News Service has offices and news teams in College Park, Annapolis, Baltimore and Washington. That includes broadcast, data and graphics, and audience engagement bureaus in College Park. The newsrooms are managed by full-time faculty members with distinguished careers as professional journalists and staffed by Merrill College students.
When combined with affiliated courses, CNS has as many as 100 student journalists per semester at its disposal to provide deeply reported, award-winning coverage of issues that are important to Marylanders. CNS "Inspires Maryland Pride" by providing coverage of the state few can offer.
CNS delivers news in multiple formats via The Associated Press, partner news organizations, a destination website, an on-air and streaming television newscast, affiliated social media channels and now via mobile app. 
For more information, contact:
Josh Land
joshland@umd.edu
301-405-1321