Dr. Ira Chinoy has been selected to receive the 2021 American Journalism Historians Association (AJHA) National Award for Excellence in Teaching. Chinoy is an associate professor at the University of Maryland Philip Merrill College of Journalism.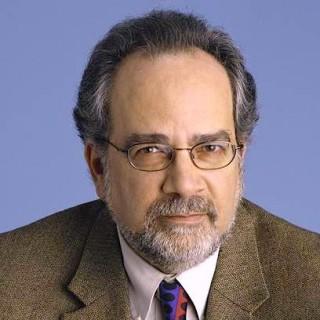 The annual AJHA Teaching Award honors a college or university teacher who excels at teaching in the areas of journalism and mass communication history, makes a positive impact on student learning and offers an outstanding example for other educators. Chinoy will receive the award during the 40th annual AJHA national conference, which will take place virtually Oct. 8-9.
"I believe that while not all students may arrive at college with a love of history, we can help them understand why history matters – especially journalism history, and especially right now. It is so much fun to watch them explore that history and make those connections," said Chinoy.
Chinoy's innovative plan for teaching media history during the pandemic won over the judges for the AJHA award. His compassion for students also was particularly striking.
"I have long believed that the secret sauce to teaching is to care about your students. Everything else flows from that," said Chinoy.
Audrey Widodo, one of Chinoy's former students and his teaching assistant, wrote in her nomination letter, "Professor Chinoy has the biggest heart, and I cannot imagine my time at Merrill without his unwavering support, kindness and encouragement."
Lucy A. Dalglish, dean of Merrill College, also touched on Chinoy's compassion for students. "To my knowledge, Dr. Chinoy was also the only Merrill College teacher who kept track of his COVID-stricken students daily and sent repeated memos to the new president of the University of Maryland reporting on the issues faced by quarantined and isolated students," she wrote.
Chinoy expressed appreciation for his colleagues in Merrill College and for university leaders for their support during the past year.
"As the pandemic raged, we brainstormed for months before the start of the fall semester, sharing ideas about best practices and how we could deal with the challenges we were sure to face. I feel certain that as a result, we provided our students with the best possible remote-learning experience under extraordinarily difficult circumstances. Having engaged students also played a huge role in the way things turned out. I am so proud of them," he said.
Chinoy spent 24 years working for four newspapers. A graduate of Harvard University, he earned his Ph.D. in Journalism Studies from the University of Maryland in 2010. He received the 2011 AJHA Margaret Blanchard Prize for his dissertation. He also was awarded one of the AEJMC History Division's 2021 Jinx Coleman Broussard Awards for Excellence in the Teaching of Media History.
"I am so grateful to the AJHA not only for this award but for fostering an environment in which teaching is valued and for providing a platform for us to share ideas about the best approaches to helping students learn and thrive," said Chinoy.
Founded in 1981, the American Journalism Historians Association seeks to advance education and research in mass communication history. Members work to raise historical standards and ensure that all scholars and students recognize the vast importance of media history and apply this knowledge to the advancement of society. For more information on AJHA, visit http://www.ajhaonline.org.