COLLEGE PARK -- Dr. Naeemul Hassan, an assistant professor jointly appointed at the University of Maryland Philip Merrill College of Journalism and College of Information Studies, has been awarded a $16,000 grant from the National Science Foundation (NSF).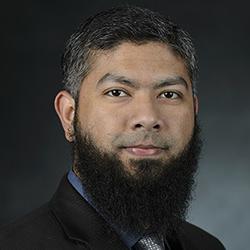 This is a supplement to an $899,000 NSF grant that supports a collaborative proposal from Hassan and professors from Utah State University and the Rochester Institute of Technology. The goal of the project is to design and develop computational models to automatically detect video clickbait. The outcomes of the project will enhance the text-based clickbait detection framework called BaitBuster that Hassan and his team developed. 
The supplemental grant will be used to recruit two undergraduate students for one year on this project. 
Hassan is directing the Computational Journalism Lab (http://cjlab.umd.edu/) at Merrill College. He holds a Ph.D. in computer science from the University of Texas at Arlington. He was previously an assistant professor of computer and information science at the University of Mississippi and the director of their multidisciplinary Data Exploration and Research laboratory (dear.lab).
For more information, contact:
Josh Land
joshland@umd.edu
301-405-1321