COLLEGE PARK — Dr. Susan Moeller, the professor of media and international affairs at the University of Maryland's Philip Merrill College of Journalism, has won the 2023 Graduate Faculty Mentor of the Year Award from the UMD Graduate School.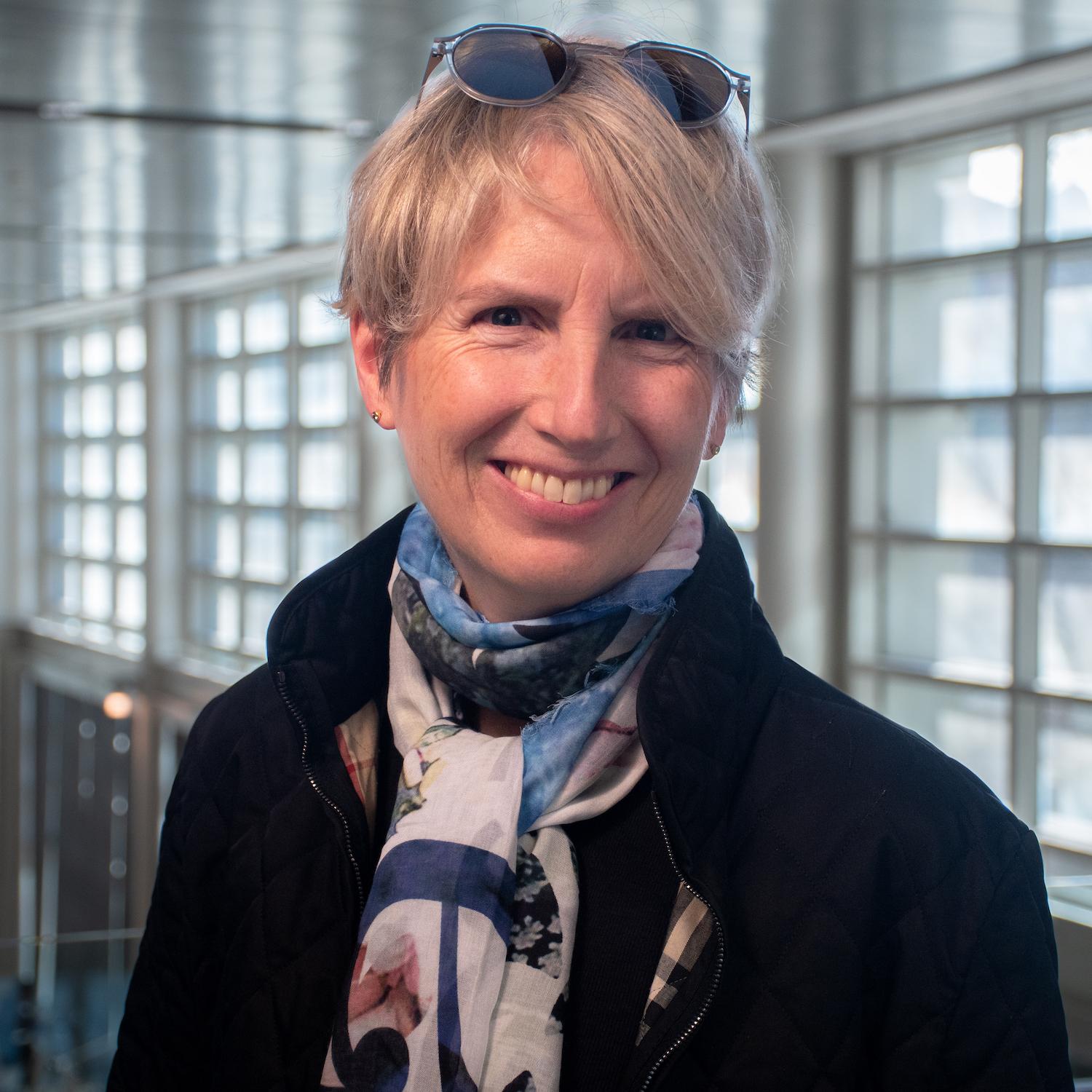 The award, which carries a $1,000 honorarium to support mentoring activities, recognizes faculty members who have made exceptional contributions to students' graduate experience. The honor serves the dual purposes of acknowledging outstanding mentoring provided by individual faculty and of reminding the university community of the importance of mentoring to graduate studies.
Mentor of the Year Award winners and their student nominators will be recognized at the Graduate School's Fellowship and Award Celebration today at Stamp Student Union.
Moeller was nominated by eight Merrill College doctoral students and candidates.
"What sets Professor Moeller apart from other faculty members is her unwavering commitment to providing personalized guidance and care to her students, including thoughtful feedback and even birthday flowers," the nomination letter read. "Professor Moeller's dedication to her students extends far beyond the classroom. She consistently prioritizes her students and their projects, no matter the scale, and motivates them to strive for excellence. She often sends inspiring and helpful reading materials through email or text.
"Even while Dr. Moeller has been on sabbatical this past academic year, she has: chaired and served on the comprehensive exam and dissertation committees of several students, met in person and via Zoom to coach students, written letters of recommendation that make their subjects feel 10 feet tall, fielded calls from prospective employers, and much more."
In addition to being a Merrill College professor, Moeller is the director of the International Center for Media and the Public Agenda (ICMPA), an academic center that bridges Merrill College and the University of Maryland School of Public Policy. She is an affiliated faculty member at the School of Public Policy.
Her expertise is in U.S. and global media and public policy, especially in regard to violence, conflict, war and disasters; terrorism and weapons of mass destruction; human rights; photojournalism; trauma and ethics.
For more information, contact:
Josh Land
joshland@umd.edu
301-405-1321