COLLEGE PARK — Josh Davidsburg, a senior lecturer at the University of Maryland's Philip Merrill College of Journalism, won the 2023 UMD Office of Multi-ethnic Student Education Excellence in Service Award for Outstanding Faculty Member.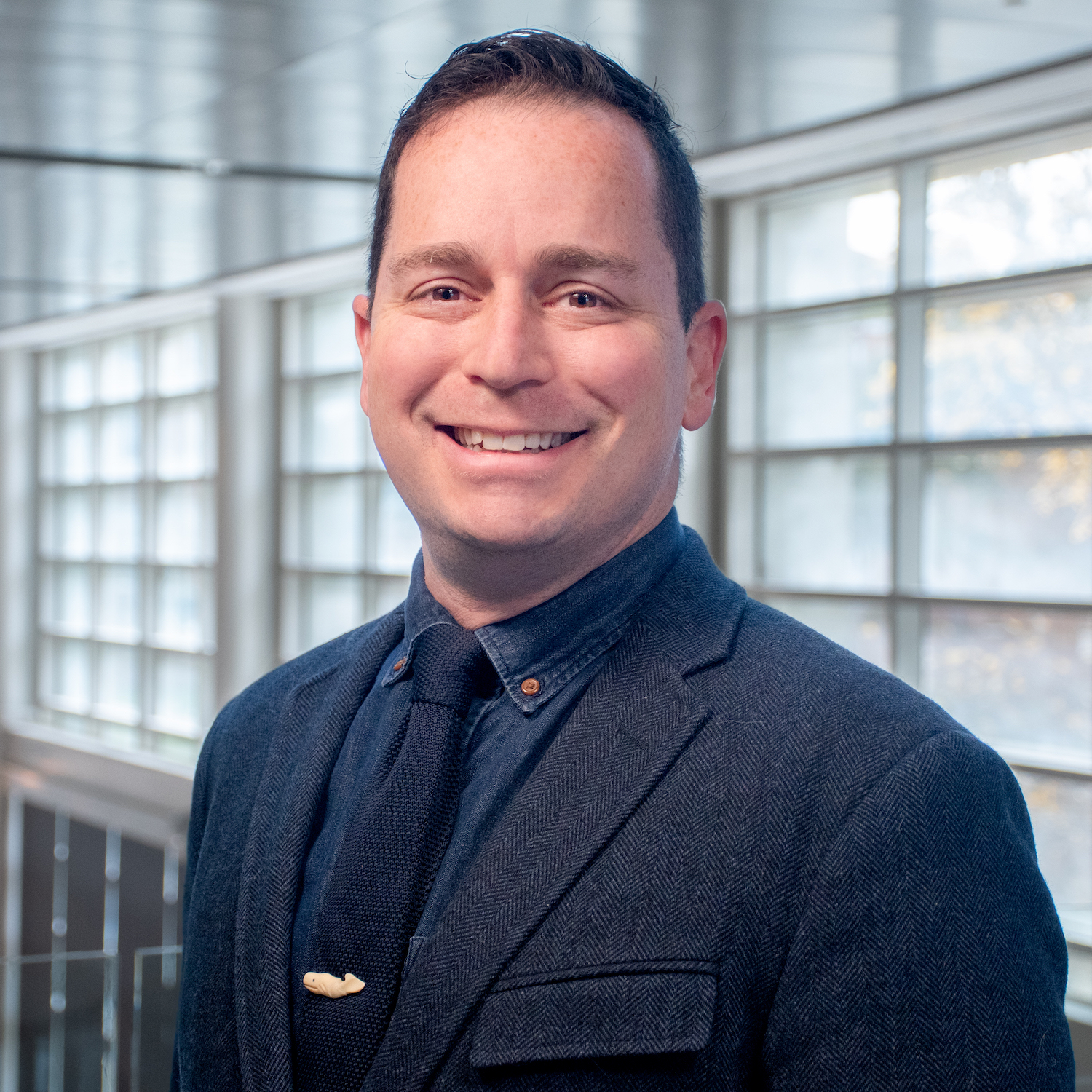 The award goes to a university faculty member who has made outstanding contributions to the academic excellence and lives of multi-ethnic students at the University of Maryland, including how the individual gives of their time, acts as a role model, inspires and improves the lives of others.
The Academic Excellence Awards recognition ceremony will be held Tuesday in the Grand Ballroom of the Stamp Student Union.
Davidsburg was nominated by a Merrill College undergraduate student. In the nomination letter the student wrote they came to the U.S. in high school without much knowledge of the English language and American culture, and said the transition to Merrill College over their first two years was "extremely difficult." But Davidsburg made a big difference.
"Prof. Davidsburg understood my situation and background, and he took me under his wing," the student wrote. "What far surpasses his professional knowledge is his ability to empathize with students, especially ones who came from an ethnic/racial minority background. He understood my struggles and needs as the result of cultural and language differences, as well as emotional challenges I was facing at the time. 
"He provided guidance whenever I needed, and I could always come and talk to him even for something outside of class."
Davidsburg is an award-winning broadcast journalist, documentary filmmaker and 2001 Merrill College alum. After working as an on-air reporter at WMDT in Salisbury; WBBH in Fort Myers, Florida; WBAL in Baltimore and Maryland Public Television, Davidsburg taught himself cinematography and videography. 
His first full-length documentary, "Queen of the Capital," appeared at film festivals such as the 2020 Slamdance Film Festival and is distributed by Mutiny Pictures. He has also directed documentary shorts that have shown at prominent film festivals across the country.
He specializes in streaming media and the intersection between cinema and journalism. His passion lies in the future of journalism and the role streaming video and social media will play in the profession.
For more information, contact:
Josh Land
joshland@umd.edu
301-405-1321