COLLEGE PARK -- The University of Maryland Philip Merrill College of Journalism has opened nominations for its second Hall of Fame class.
Nominations will be open to the public, who have until Oct. 14 to submit alumni and faculty recommendations through this form. The new Merrill College Hall of Fame class is expected to be announced in December.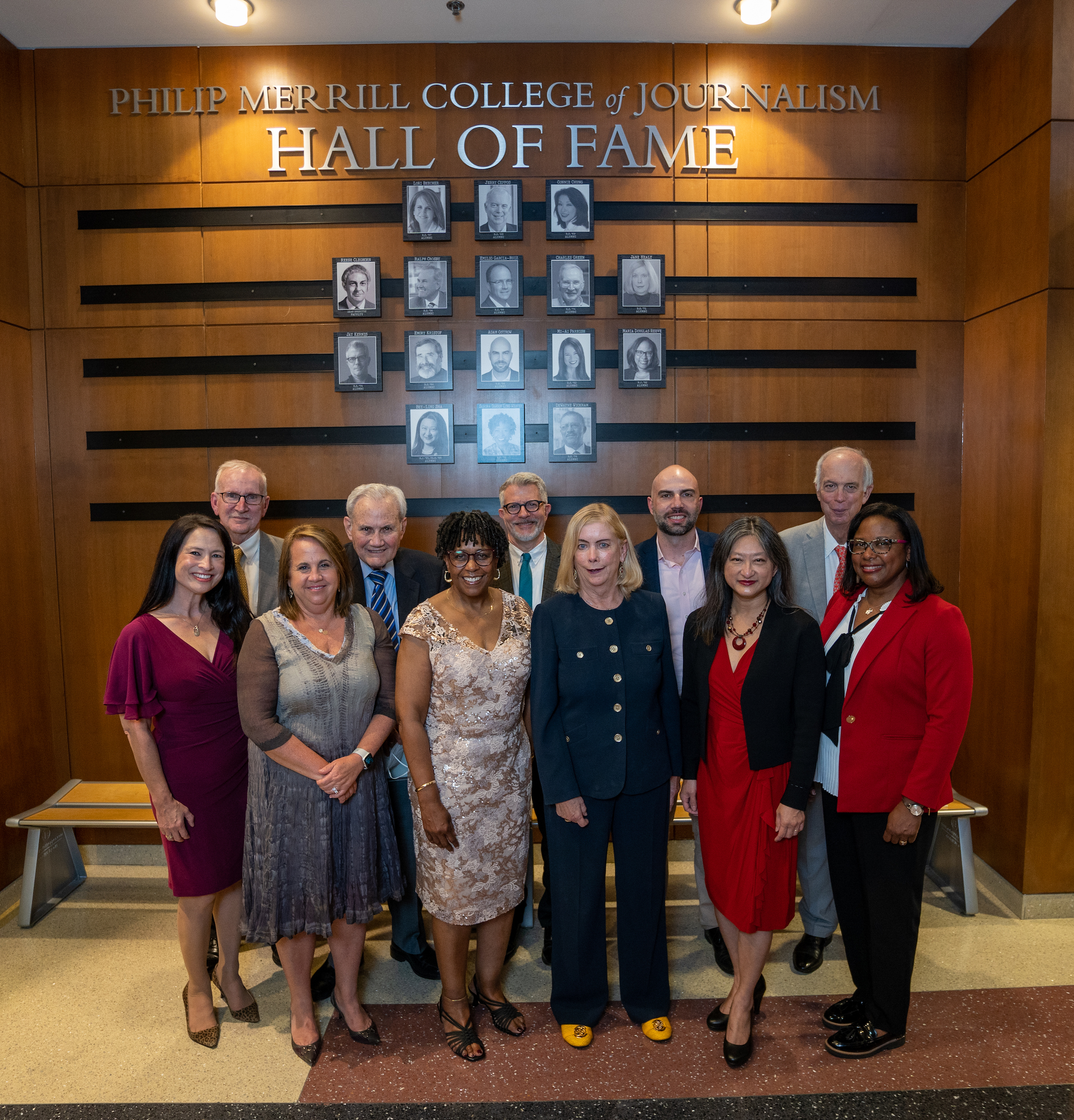 A joint event to induct the Hall of Famers and celebrate Merrill College's 50th anniversary will be held March 30, 2023. Details will be announced at a later date.
The class will be selected by a Hall of Fame committee that consists of two members of the Journalism Alumni Network board, two Board of Visitors members, two faculty members and two current students (one undergraduate and one graduate). 
Alumni honorees must be graduates of Merrill College or any of its predecessor colleges or departments at the University of Maryland, including the College of Arts and Humanities' Radio, Television and Film program that was absorbed into Merrill.
Induction into the Hall of Fame recognizes an alumni honoree's lifetime professional achievement in their chosen field. No nominee will be considered until at least 15 years have passed since their graduation from the university (10 years in the case of master's or Ph.D. graduates).
Faculty honorees must have been full time for a minimum of 10 years. Faculty may only be inducted into the Hall of Fame after they have retired. A maximum of one faculty member may be recognized each year. 
Alumni and faculty honorees may be selected posthumously. There is no minimum number of honorees to be selected in a given year, but after the inaugural class, a maximum of five may be chosen each year.
For more information, contact:
Josh Land
joshland@umd.edu
301-405-1321