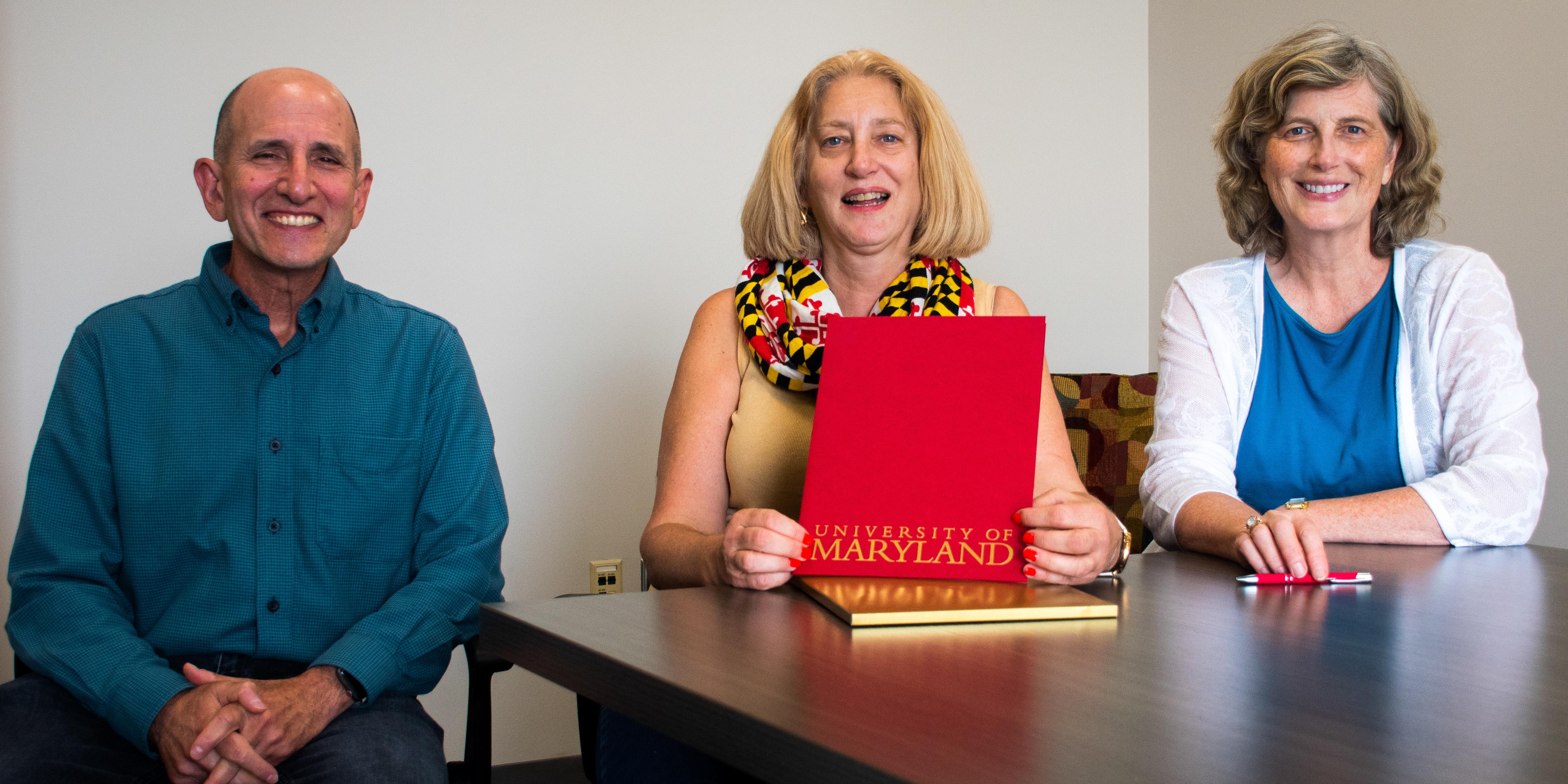 COLLEGE PARK — The Shirley Povich Center for Sports Journalism at the University of Maryland's Philip Merrill College of Journalism has renovated its suite in Knight Hall and renamed it for alum John McNamara '83.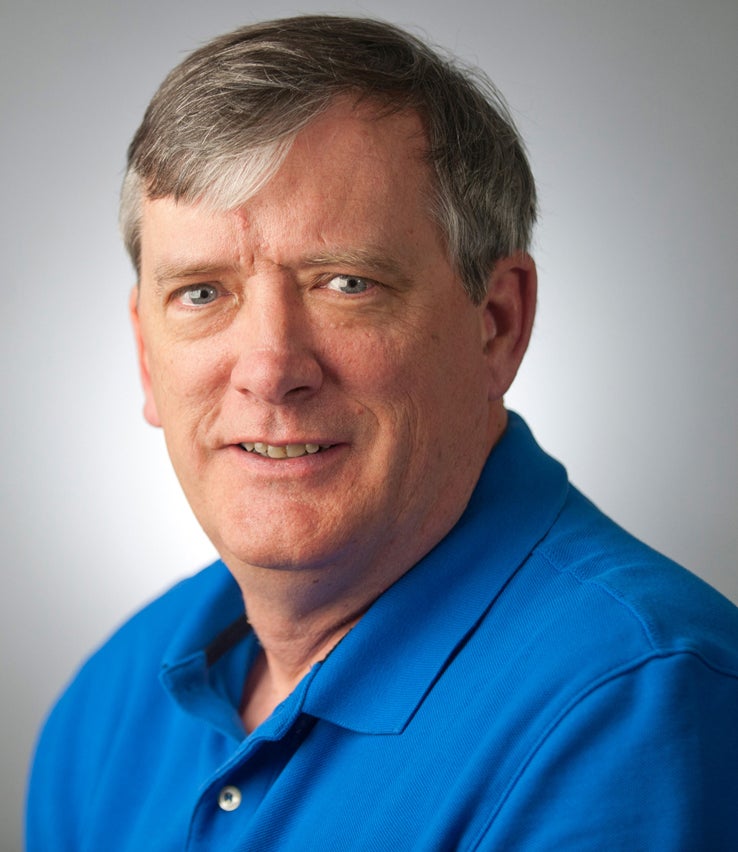 The John McNamara Suite was made possible thanks to a gift from Andrea Chamblee '83, McNamara's widow. 
McNamara and four of his colleagues were killed during the tragic shootings at the Capital Gazette newsroom in Annapolis, Maryland, on June 28, 2018. 
"After John died, students and alumni told me how he had mentored them. John never thought of it as mentoring; he thought of it as enjoying their company and helping their journalism career," Chamblee said. "This is a great way to continue that connection."
As part of the renovation, the Povich Center expanded the common area in the suite in order to fit a 10-person conference table and a bar-top for extra seating. The space will be used for hosting lunches and meetings with Povich Center supporters and guests, and will also serve as a gathering and workspace for students. The renovation took place over the summer and opened for students at the start of the Fall 2022 semester.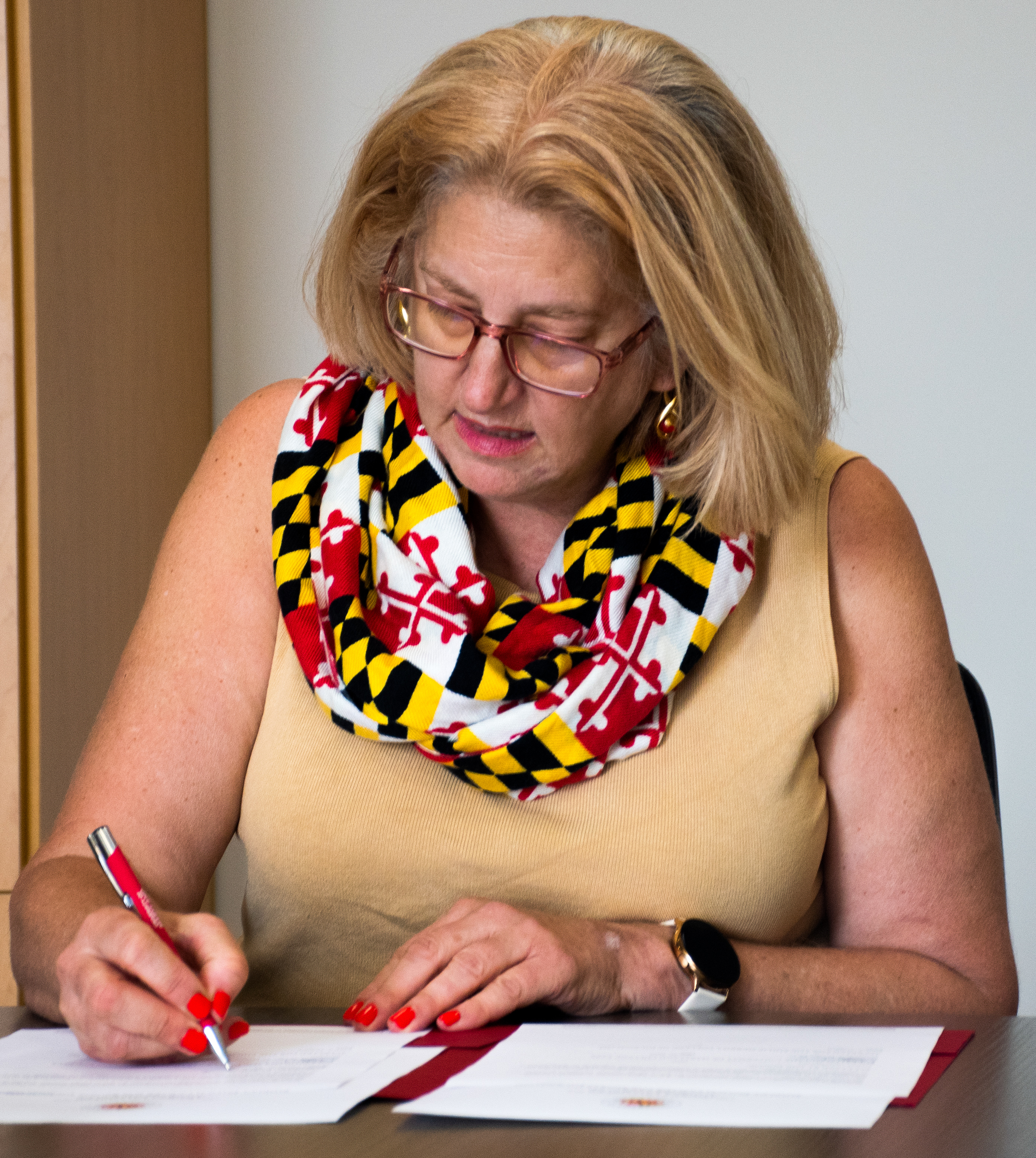 "We're grateful to Andrea Chamblee for supporting this project and for allowing us to honor John's memory in this important way," Povich Center director Mark Hyman said. "The updated suite has created a welcoming space that students are already using in new ways. We're excited to have a place for them to work, to meet classmates and to attend lunches with sports media leaders." 
During his time at the University of Maryland, McNamara served as sports editor and managing editor of The Diamondback. He went on to cover UMD athletics for The Herald-Mail in Hagerstown, Maryland, The Capital in Annapolis and The Prince George's Journal.
–
The Shirley Povich Center for Sports Journalism prepares students to be innovators and leaders in all facets of sports media. The center's unique, experiential curriculum and public programs elevate and amplify discussion of race, gender, politics and the world — just as Shirley Povich did each morning in The Washington Post.
Learn more about John McNamara here and about his book, "The Capital of Basketball," on the history of D.C.-area high school hoops.