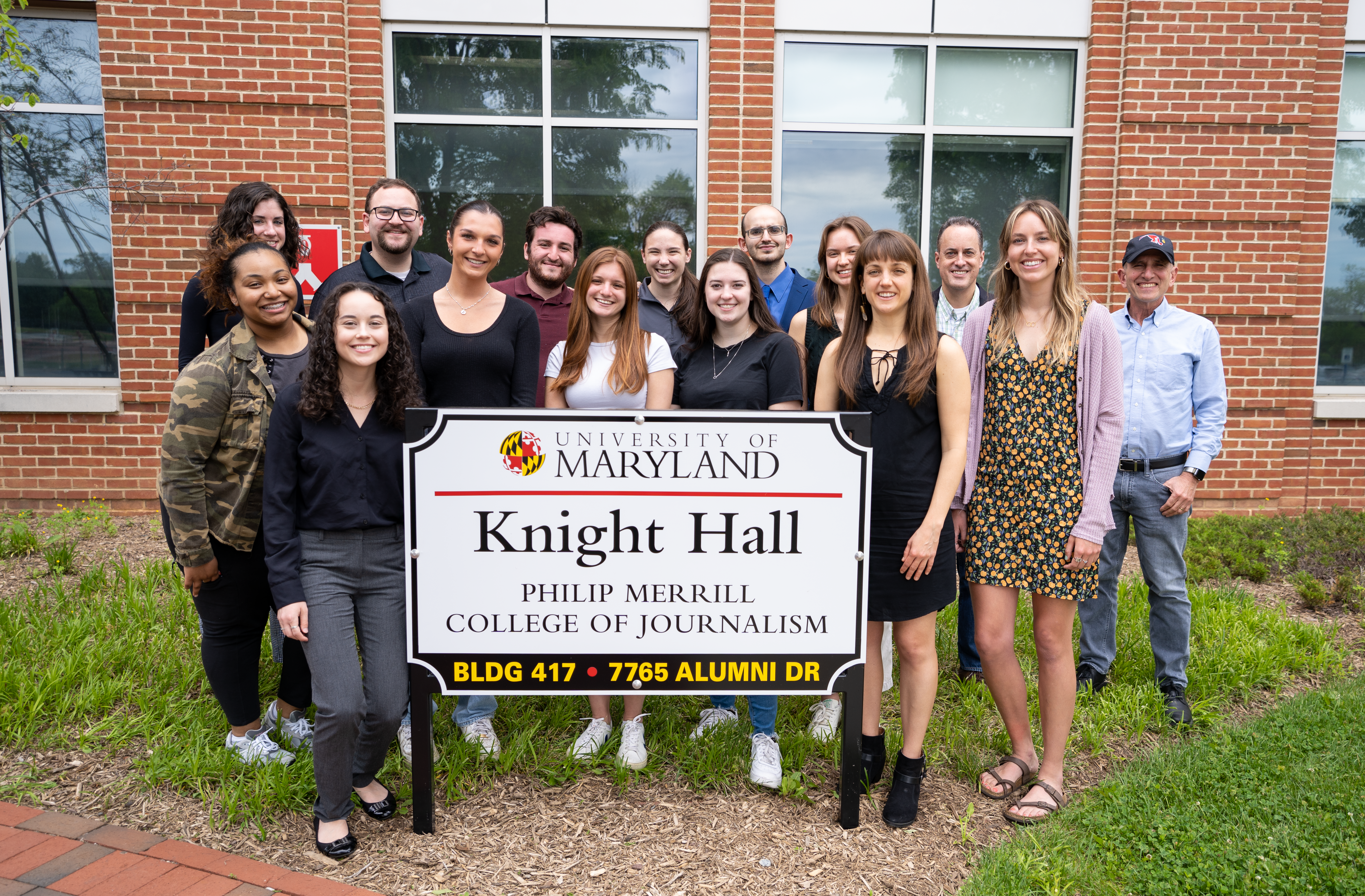 COLLEGE PARK – "Unlevel Playing Fields," an in-depth investigation into Title IX and high school sports from the University of Maryland's Shirley Povich Center for Sports Journalism and Howard Center for Investigative Journalism, took first place in the 2022 Associated Press Sports Editors contest in the Division C/D Projects category, the organization announced Wednesday.
The Philip Merrill College of Journalism project was the only winning entry from a university program in this year's contest.
"The APSE contest is one of the most important in sports journalism," Povich Center director Mark Hyman said. "It's a competition that elevates the best work of the best news organizations across the country. Thank you to the APSE judges for recognizing the exceptional reporting and writing of our student journalists."
Title IX, which passed in 1972, is a federal law that prohibits sex-based discrimination at any school that receives funding from the federal government, including in sports programs. 
While Title IX has led to a significant increase in girls playing scholastic sports, it has fallen short of achieving equity for high school girls in areas such as facilities, equipment, scheduling and publicity, the four-month, student-led investigation found.
"Unlevel Playing Fields" was published by the UMD Philip Merrill College of Journalism's Capital News Service at https://cnsmaryland.org/titleix. The project was done in collaboration with PBS NewsHour, which aired a Title IX segment based on reporting conducted by the Povich and Howard centers.
The project, published in April 2022, includes 12 text stories, several video pieces and a national poll of high school parents and their student-athletes to measure awareness of Title IX. Nearly two dozen student journalists participated in the project, as well as many Merrill College faculty members.