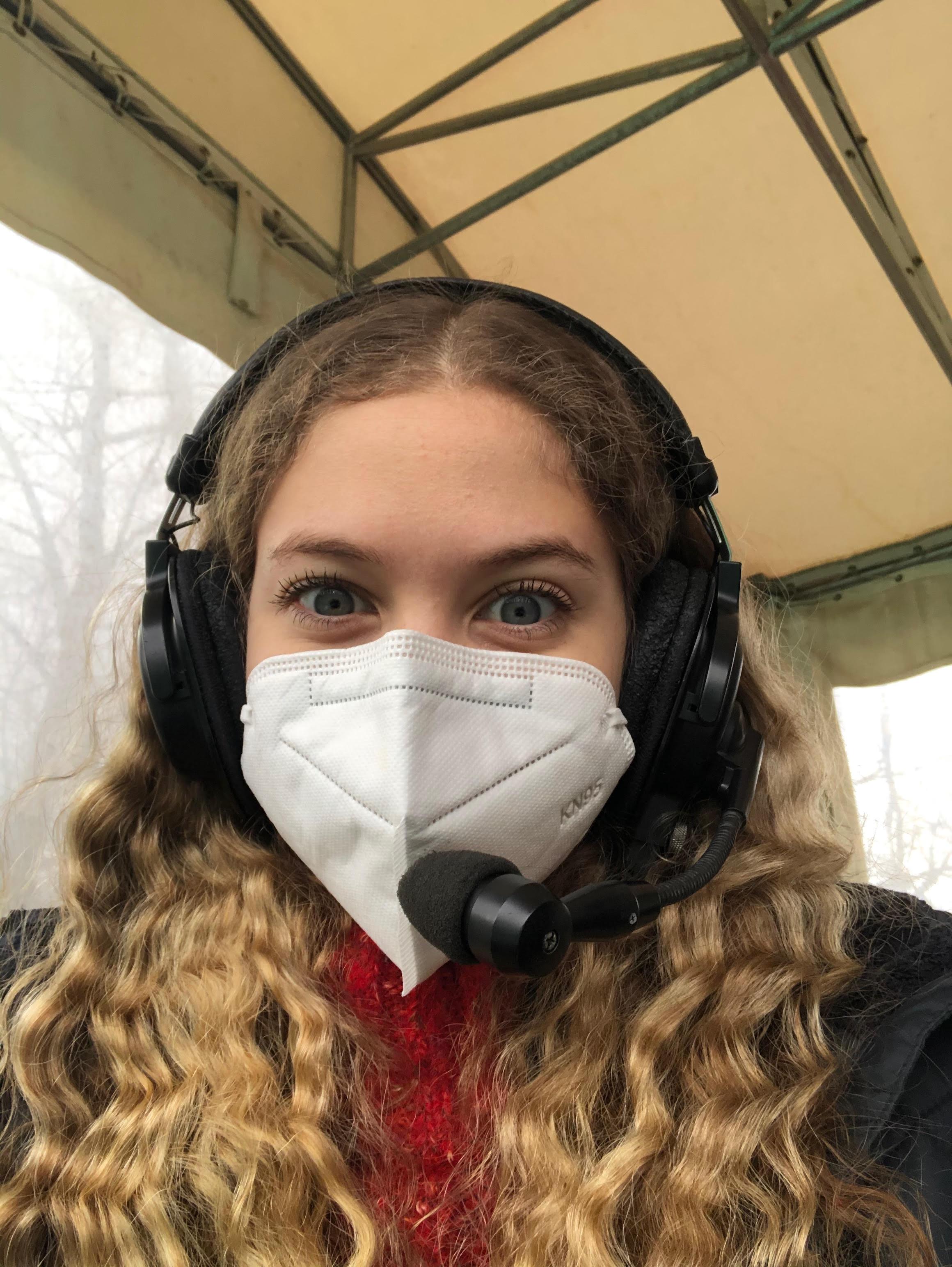 This essay was an assignment in Mark Hyman's Sports and Society course
Working as a sports journalist is difficult enough. What about when you're in the middle
of a worldwide pandemic? Almost impossible. So, how am I, a sports journalist, succeeding
amidst the coronavirus pandemic? Hard work and persistence.
As a sports journalist, I have worked extremely hard and been persistent in showcasing my writing and broadcasting skills. I have learned to always be prepared with detailed notes before broadcasting games. I have learned that asking questions isn't something to be ashamed of because it may save you from some big mistakes, like putting together the soundboard incorrectly. The best advice I have received is from my dad. He encourages my vision of becoming a successful journalist one day and reminds me that in order to succeed I must continue writing and exploring different ideas and share them with the world.
Switching over to Zoom University was quite the challenge. Obviously, I didn't intend to
have my college experience online, but over time I adapted. At first, and still sometimes to this day, it was hard to get motivated to get out of my comfy bed, grab my computer and look presentable. It just isn't the same as getting ready and walking to class. Going to class in-person made me more accountable to attend and pay full attention. Another challenge I face is feeling lonely. I usually count on meeting and befriending people in class in order to make the class more fun. Breakout rooms are OK and all, thanks for putting in the effort professors, but it just isn't the same. Nothing done online is exactly the same as being in-person, face-to-face with other peers and professors.
Now, I'm not trying to seem all negative and boohoo about my situation because there definitely are some upsides to virtual classes. Having online classes prevents me from potentially being exposed to a lot [of] people with COVID-19. I am safe and healthy at my apartment and don't have to worry more than I already do about being infected. In addition, I can attend online classes anywhere. I can attend my Zoom lectures in my bedroom in my apartment, when I'm home with my family or when I'm running around trying to get a COVID test. As long as I have wi-fi connection and my laptop, I can learn anywhere.
For the past month, I have been writing and broadcasting for the student-run media
organization WMUC Sports. I am the University of Maryland softball beat writer and my
responsibilities include writing preview and recap stories for each Maryland softball series and interviewing players and coaches. I set aside time from class and homework to write articles and attend media availabilities via Zoom. Since the Maryland team is playing in Florida until it warms up in the north, I still have the ability to interview players because we can hop on a virtual call during the day. So far, I have done play-by-play and color commentary for a Maryland women's lacrosse game. I was tested for COVID the day prior to the game and the day of the game. Once I arrived at the field, I was guided to the media area where everyone, including me, wore masks and distanced from one other. Because of these safety guidelines, I was able to have this sports journalism experience and learn a lot about lacrosse.
COVID-19 didn't ruin everything. I am still taking advantage of the opportunities I make
for myself.