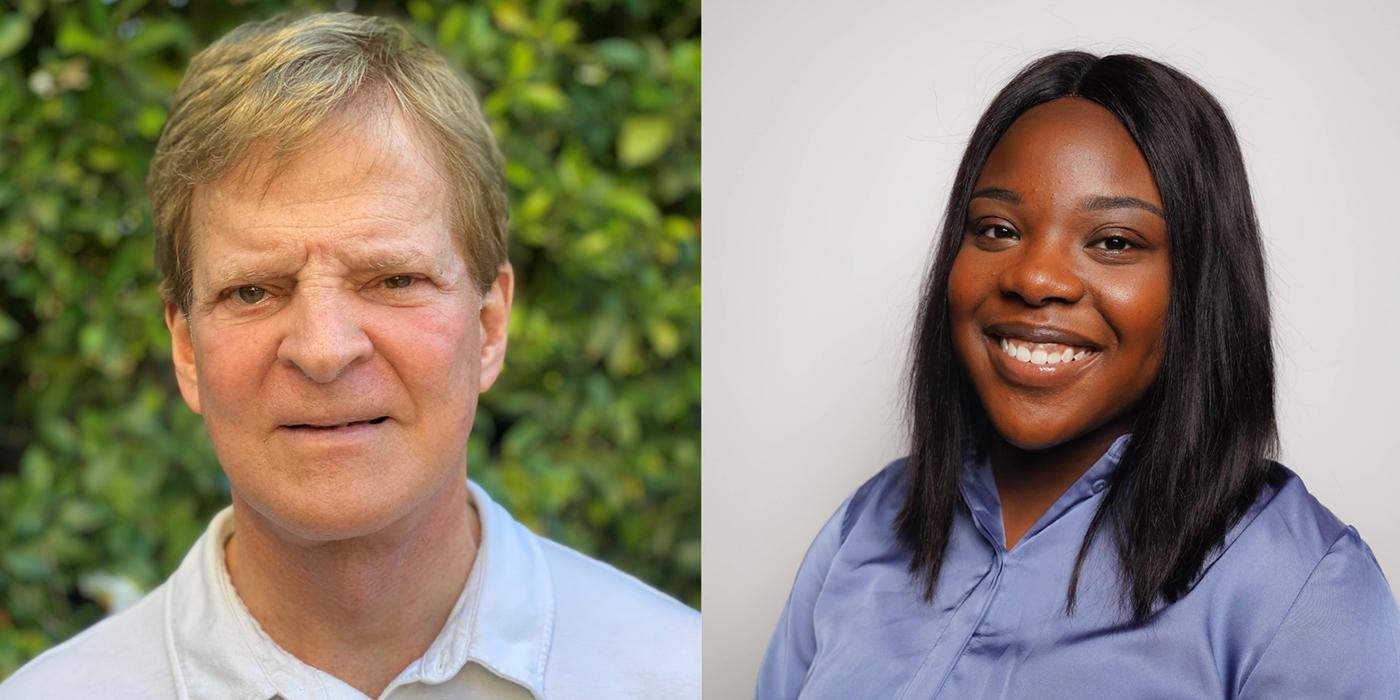 COLLEGE PARK – Stewart Bainum Jr., founder of The Venetoulis Institute for Local Journalism, and graduating senior Anuoluwapo A. Adefiwitan will serve as the University of Maryland Philip Merrill College of Journalism's Spring 2022 commencement speakers, Dean Lucy Dalglish announced.
Merrill College's commencement ceremony will be held May 19 at 10 a.m. at Ritchie Coliseum.
Bainum is a lifelong Maryland resident whose institute is launching The Baltimore Banner, a new nonprofit media outlet, after his aggressive but unsuccessful bid to purchase The Baltimore Sun. Adefiwitan is a journalism and voice performance dual-degree student from Baltimore. 
Bainum has built and led several successful businesses over the course of his career, including Manor Care, Artis Senior Living and Sunburst Hospitality. He is currently the chairman of Choice Hotels International, a role he has held since 1997. 
He is a civic leader and served in the Maryland General Assembly between 1979 and 1987. He is currently a member of the Board of Advisors of UCLA's Anderson School of Business, and was previously on the Board of Trustees at Johns Hopkins University, the University of Maryland Medical System, St. Mary's College, the Baltimore Symphony Orchestra and Bowdoin College. 
Bainum and his wife, Sandy Yarish Bainum, have two sons, ages 27 and 30.
During her time at the University of Maryland, Adefiwitan worked for The Campus Trainer and Stories Beneath the Shell. She interned for the Howard Center for Investigative Journalism, and was also involved in the notable UMD Concert Choir and Bethel Campus Fellowship.
Adefiwitan spent three semesters working on the Howard Center's "Printing Hate" project, a thorough exploration of the racist pasts of white-owned newspapers. "Printing Hate," which documented how newspapers incited racial hate and violence during the Jim Crow era, was especially gratifying for Adefiwitan because she was able to use her prior research on lynching culture in the U.S. Her experiences have intensified her desire to pursue humanitarian work while refining her journalistic skills.
For more information, contact:
Josh Land
joshland@umd.edu
301-405-1321