Denitsa Yotova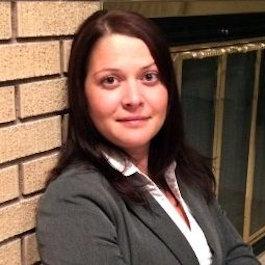 Denitsa Yotova
Adjunct Lecturer
Originally from Bulgaria, Denitsa Yotova is an immigrant and a first-generation college graduate who first pursued higher education in the United States at the age of 26 following a nine-year career working aboard cruise ships and traveling around the world.
She received he bachelor's degree in Journalism and Media Studies (with a minor in Film Studies) in 2009, and earned her master's in 2014, also in JMS, from the University of Nevada, Las Vegas (UNLV).
While at UNLV, she wrote for the student newspaper (formerly The Rebel Yell, currently The Scarlet & Gray Free Press) and the online news site for the Hank Greenspun School of Journalism and Media Studies (Virtual Rebel), along with contributions to local and state publications. In her last year as a master's student, she gave guest lectures and served as a graduate assistant, teaching an introductory course on the development of journalism and mass media. In addition, as a part-time instructor, she taught an upper-level visual communication course of her own design.
Currently, Yotsova is a Ph.D. candidate and serves as a part-time instructor at both the University of Maryland's Philip Merrill College of Journalism and UNLV's Hank Greenspun School of Journalism and
Media Studies. She has been teaching Introduction to Mass Communication and Media Literacy courses both online and in person for the past five years.
Her research interests include Visual Media/Journalism, Media History and Theory, Intellectual History, Documentary and News Photography, Globalization, Cultural Studies, Visual Representation and Film Studies. She has presented and won awards at local, regional and national conferences, such as AEJMC, Symposium on the 19th Century Press, the Civil War, Free Expression, the UNLV Hank Greenspun
School of Journalism Research Symposium and more. Her research articles, essays and reviews have been published in prestigious academic journals, such as Visual Communication Quarterly, Journalism History, and American Journalism.
She lives in Green Valley/Henderson, Nevada with her husband Gregory, son Alan, and two dogs, Toby and Bella.
Contact
B.A., University of Nevada, Las Vegas
M.A., University of Nevada, Las Vegas