Margaret Engel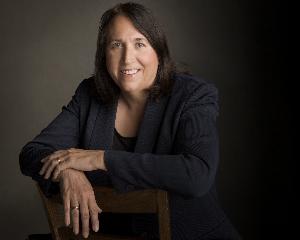 Margaret Engel
Director, Alicia Patterson Journalism Foundation, Journalist
Margaret Engel is a journalist, playwright and author in Washington, D.C. She is director of the Alicia Patterson Foundation, a nonprofit in its fifth decade of giving grants to reporters, editors and photographers.Engel was the managing editor of the Newseum, the $485 million interactive museum of news, in Washington, D.C.
She is a graduate of the University of Missouri's School of Journalism and was a Nieman fellow at Harvard University, where she studied law and worker health issues. She was an award-winning reporter for the Washington Post, Des Moines Register, and Lorain (OH) Journal. 
She chairs the Robert F. Kennedy Journalism Awards and is on boards of the Shirley Povich Center for Sports Journalism, Fair Warning, the Fund for Investigative Journalism and Spotlight DC. She is a longtime member of Investigative Reporters and Editors.
She and her twin sister, Allison, wrote "Red Hot Patriot: The Kick-Ass Wit of Molly Ivins," which has been performed 37 times across the U.S. Their play "Erma Bombeck: At Wit's End" will have its 40th production this year. Their new play, "The Vote," examines women's suffrage.
She and her twin wrote three editions of "Food Finds: America's Best Local Foods and the People Who Produce Them" (HarperCollins), which became a long-running show, "Food Finds," on The Food Network. 
She, her husband and two children wrote three Fodor's guidebooks on America's baseball parks, "Baseball Vacations," visiting more than 200 ballparks.
She writes for Bethesda Magazine, the Washington Post and other outlets.